Hydrogen Boilers: An Alternative to Gas Central Heating?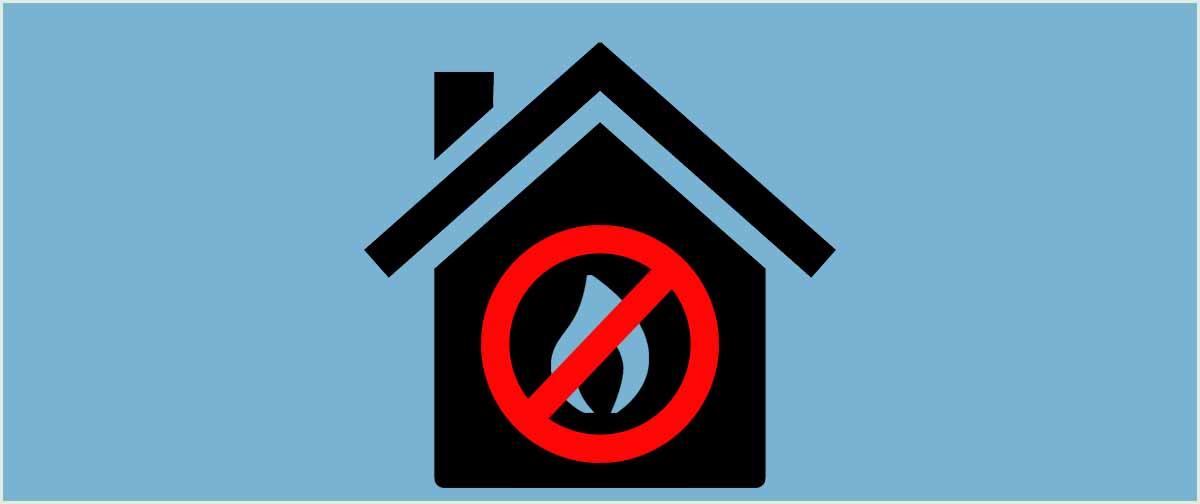 Heating our homes with natural gas can't go on if we're to lower carbon emissions from home heating; that's where the hydrogen boiler comes in. Hydrogen is a low-carbon alternative to natural gas that could be delivered to properties through the existing gas network.
IMPORTANT: It's not yet possible to buy or install a hydrogen-ready boiler. However, manufacturers such as Baxi and Worcester Bosch have developed working prototypes.
---
---
Why is an alternative to gas heating needed?
Not only are fossil fuels running out, but the continued use of them is emitting greenhouse gases such as carbon into the atmosphere. These gases cannot escape our atmosphere, causing temperatures across the globe to rise which is changing our climate.
As part of the worldwide climate emergency, the UK government is working towards reducing the country's carbon emissions. Specifically, the UK government has passed into law that, as a nation, our carbon emissions will be at net-zero by 2050.
Heating contributes around a third of the UK's total carbon emissions. So finding an alternative fuel and technology would reduce our carbon footprint significantly.
The UK government has already introduced measures to improve the energy efficiency of gas boilers and phase out the use of oil boilers. Plus, from 2025 gas boilers won't be installed into new builds.
Currently, 8/10 homes in the UK use gas boilers to fuel their central heating. Whilst renewable heating systems, such as heat pumps and solar thermal don't emit carbon into the atmosphere, replacing all gas boilers would be costly and impractical.
So, rather than replacing the heating systems, a better solution would be to make the fuel low-carbon. Hydrogen is a low-carbon alternative to natural gas that can provide heating and hot water to homes via the familiarity of a boiler.
What is a hydrogen boiler?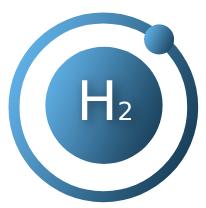 A hydrogen boiler would work in a similar way to existing gas boilers. The key difference being that it could not only heat the home with natural gas but pure hydrogen too.
Hydrogen boilers would be installed in the same way as a gas boiler and look very similar. They would be connected to the gas network, with fuel being delivered to the unit as and when heating and hot water is needed.
Many of the internal parts would be identical too. Only a handful of components, such as the flame detector and burner, would need to be replaced to suit hydrogen.
Should the gas network be converted to a 100% supply of hydrogen then Gas Safe registered engineers would be trained to install them. In the same way they're trained to install Liquefied Petroleum Gas (LPG) boilers as well as natural gas.
What about hydrogen fuel cell boilers?
Hydrogen is a well known source of fuel and is already used as part of hydrogen fuel cells. A hydrogen fuel cell breaks down hydrogen into its different parts to generate electricity. As a byproduct of this process, heat is also produced which can be used to heat the home.
While hydrogen fuel cell technology exists, there are few options when it comes to having one installed. One of the few options in the UK has been developed by leading boiler manufacturer Viessmann.
The Viessmann Vitovalor is a Micro CHP (combined heat and power) system that can help to lower your electricity and heating bills. It is considerably more expensive than a gas boiler, however, potentially costing between £10,000 and £15,000 including installation.
Are hydrogen boilers available to buy?
It isn't yet possible to buy a hydrogen boiler, but all modern boilers are capable of working with a certain level of hydrogen. While they might not be available to buy yet, some boiler manufacturers have been developing prototypes of hydrogen-ready boilers. This includes Baxi and Worcester Bosch who are also calling for all new boilers installed from 2025 to be hydrogen-ready.
A hydrogen-ready boiler would be able to heat a home on natural gas. Then, should the switch to hydrogen be made it can continue to operate on 100% hydrogen after a short visit from a heating engineer.
While current gas boilers won't work on 100% hydrogen, most will work on a hydrogen blend.
What is a hydrogen blend?
A hydrogen blend is when hydrogen is added to the current gas supply. So it would be a mixture of natural gas and hydrogen. The level of hydrogen in the gas supply would be no more than 20%. So that's 20:80 in favour of natural gas.
Advantages of hydrogen boilers
Hydrogen holds many of the answers in the search for a low carbon alternative to fossil fuels.
Familiar heating systems
Converting the gas network to hydrogen would allow homeowners to continue heating their homes with the familiarity of a boiler. While, at the same time, lowering carbon emissions. The alternative would be to install a renewable heating system – an unfamiliar technology to most people.
Kinder on the environment than natural gas
When our boilers burn fossil fuels carbon is released into the atmosphere which is damaging our planet. When hydrogen is burned, it produces only water and heat with no carbon. Even if we were to use a combination of natural gas and hydrogen, we could significantly reduce carbon emissions.
No need to replace infrastructure
A hydrogen network could use the same pipelines, fittings and boilers as natural gas so there would be very little need to invest in changing the infrastructure. Even if the switch happened today, many boilers could stay in use and homeowners could avoid the costs involved in replacing a heating system.
Highly efficient fuel
Hydrogen contains a lot of energy. Just 1kg of hydrogen contains the same amount of energy as 2.8kg of gasoline.
Disadvantages of hydrogen
For all of hydrogen's benefits there are several challenges that must be overcome before switching to a hydrogen network is likely to be possible.
Hydrogen production is expensive (at the moment)
Producing hydrogen in large enough quantities to meet demand is not cheap at the moment. Hydrogen can be produced either by electrolysis, i.e. using electricity to split water into oxygen and hydrogen, or by Steam Methane Reforming (SMR).
Hydrogen production can emit carbon if not captured
Although hydrogen won't emit carbon when used by a boiler, producing hydrogen can emit carbon. To tackle this issue low-carbon production methods need to be developed. For example, electrolysis would need to be powered by renewable electricity from wind or solar farms rather than electricity produced by burning fossil fuels.
SMR involves heating methane in natural gas with steam and a catalyst, but this produces carbon as well as hydrogen. To make this method low-carbon, Carbon Capture Storage (CCS) systems need to be used to prevent the carbon from escaping into the atmosphere.
Compare the advantages and disadvantages of hydrogen.
---
---
When will hydrogen boilers be available?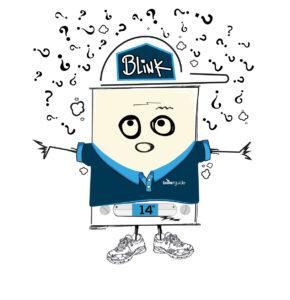 The earliest possible date for hydrogen to be added to the gas network is 2026 – find out more by looking at the Hydrogen Timeline.
The government is aiming for around 20-35% of UK energy consumption to be hydrogen by 2050. However, no decision has yet been made on whether hydrogen will be used for home heating.
The government is working with the heating industry to research and trial hydrogen as a heating fuel as well as possible hydrogen production methods. These projects include:
HyDeploy
Running at Keele University, Staffordshire, the HyDeploy project is testing the viability of using a 20:80 blend of hydrogen to natural gas in the national grid. With a 20:80 blend, no changes would be needed to the majority of boilers in the UK, or to the installation process. The current aim is to phase in a 20:80 blend of hydrogen to natural gas by 2025.
Interestingly, condensing gas boilers manufactured after 1996 can run on gas that contains up to 23% hydrogen. This means that as long as you have a modern gas boiler you should be ready for the first phase of the hydrogen network.
As of July 2020, the findings of this project are under review by the Health and Safety Executive (HSE) with hopes to begin public trials at the end of 2020.
Hy4Heat
The Hy4Heat project is researching and testing the possibility of a 100% hydrogen network.
As of July 2020 the project is having very positive results. Appliances used in a hydrogen network would be very similar to natural gas but safety is a main focus for the project. Using natural gas can be unsafe without the right measures in place, and the same will be true of hydrogen. It is a different type of gas, so installers will need training to ensure they can work with hydrogen safely. However, research into this is still ongoing.
---
---
Hydrogen Supply Programme
There are projects around the world trying to find an efficient way to produce low-carbon hydrogen. The UK government has invested £20m in the Hydrogen Supply Programme to investigate how viable a hydrogen network would be.
How much would a hydrogen boiler cost?
It's not yet known how much hydrogen boilers would cost. However, leading boiler manufacturers Baxi, Ideal, Vaillant and Worcester Bosch have promised that they will cost no more than the equivalent gas boiler.
A hydrogen-ready boiler, therefore, could cost somewhere between £500 to £3,000 before installation.
Boiler prices vary depending on the manufacturer, model and type of boiler. Boiler types include combi (the most popular), regular and system. Your existing heating system, property type and demand for heating and hot water will dictate the most suitable boiler for your home.
| Type of Boiler | Average cost of boiler excluding installation | Approximate total cost of boiler fully installed |
| --- | --- | --- |
| Combi | £500 - £2,000 | £1,000 - £3,000 |
| System | £500 - £2,500 | £1,000 - £3,500 |
| Conventional | £500 - £2,750 | £1,000 - £3,750 |
Our guide to New Boiler Prices & Replacement Costs gives a well-rounded idea of how much a new boiler will cost.
Make your home heating more efficient today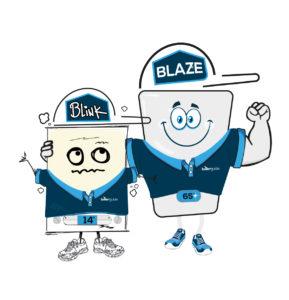 Hydrogen boilers aren't yet ready to be installed into homes, but that doesn't mean you have to wait to make your home more efficient. Modern condensing gas boilers are highly efficient and can make your home more comfortable. Not only that, but you'll also be reducing your carbon emissions and potentially your heating bills too.
Alternatively, you could turn to a low carbon heating system such as a heat pump, solar thermal or biomass boiler. These heating systems are all powered by renewable energy sources and don't release carbon into the atmosphere.
You can get free quotes for the installation of a new heating system right here on Boiler Guide. Simply complete our online form and we'll match you with installers based in your area. Each will provide you with a free quote for you to compare so you can be confident you're getting the most competitive price around.
---
Reference
GOV.UK, UK enshrines new target in law to slash emissions by 78% by 2035(2021)