Why You Need a Condensing Boiler
If it ain't broke, don't fix it. We've all said it and in many situations it makes a lot of sense. But for those of you still hanging on to your old, non-condensing boiler, this approach could be causing more harm than good.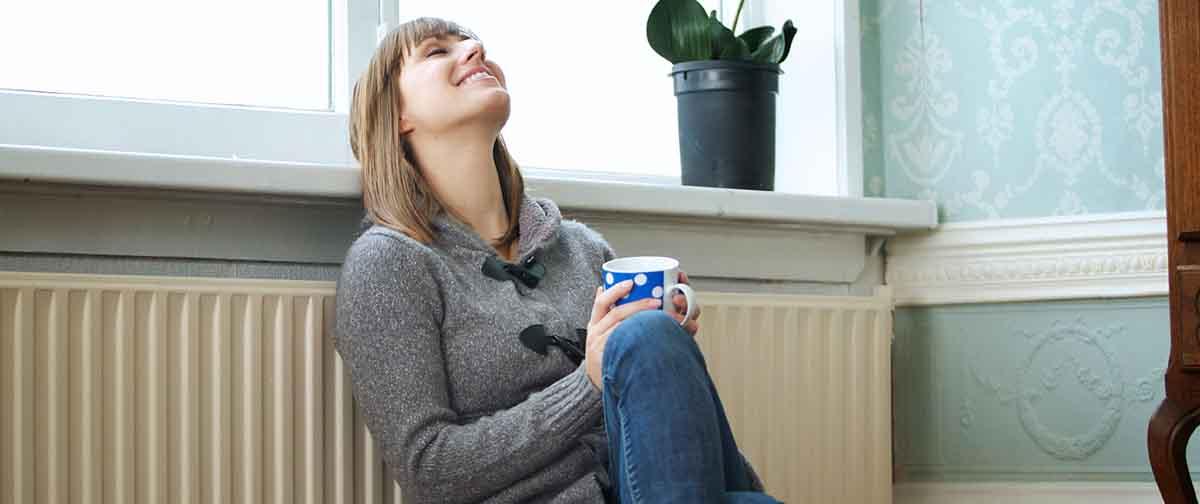 In 2005 it became illegal for anything other than a condensing boiler to be installed in the UK (unless special permission has been granted under certain exemptions). Despite this, there are still homes in the UK being heated by old, non-condensing boilers which, although running inefficiently, refuse to die.
The reality is that you shouldn't necessarily leave your decision to upgrade your boiler to fate; being proactive now could save you both money and hassle and make your home significantly more efficient.
---
Get Boiler Quotes
If it's time to replace your current boiler, use our free service to
get quotes now
---
Do You Still Have a Non-condensing Boiler?
If your boiler was installed in 2005 or later, the chances are that you already have a condensing boiler (also known as a high efficiency boiler). If that's the case, congratulations, you can skip the rest of today's lesson if you like. However, if your boiler predates this, you may need to look a little closer.
If you have a back boiler it is likely that it is a non-condensing model, as very few condensing back boilers were ever made*. Another way to identify a non-condensing boiler is to look for its efficiency rating. Only those graded as 'A' are classified as high efficiency or condensing boilers. You should be able to find your boiler's rating in the manual or any original documentation that it came with. Failing that, a quick internet search on the boiler make and model should come up with the answer.
*Baxi did manufacture a condensing back boiler in the late 2000s, but have since discontinued it.
What is a Condensing Boiler?
Both non-condensing and condensing boilers burn fuel (usually gas or oil) to generate energy, but the difference lies in the way they manage wasted energy.
Non-condensing boilers releases hot gas via the flue; a condensing boiler catches this gas and condenses it back into hot water to be recycled into the system. This means the condensing boiler doesn't need to produce as much hot water so doesn't work as hard and uses less energy. They also have larger heat exchangers which enable them to extract more heat from the fuel and, unlike a non-condensing boiler, they do not require a pilot light to be burning all the time.
A condensing boiler can be either a Combi model, providing both hot water and heating, or a heat only system. All of the leading brands have a range of condensing boilers to suit homes of all sizes.
Compare condensing boilers now
Why is a Condensing Boiler Better?
The key advantage of a condensing boiler, and the main reason that Building Regulations are now insisting on them, is their improved energy efficiency. A high efficiency, condensing boiler is, on average, 25% more energy efficient than a non-condensing boiler. For example, a G rated boiler could be as low as 60% efficient while an A rated is at least 90% efficient.
So What Does This Mean for You?
Savings
If a boiler is 60% efficient it means that for every £1 you spend on energy, 40p is wasted. With a condensing boiler only 10p is wasted. Over a year this could equate to as much as £320 in savings on your energy bills*. And this is without considering the introduction of smart heating controls that give you real time visibility of your energy costs.
*According to latest figures given by the Energy Saving Trust.
A greener home (and conscience)
We're only too aware of the impact our lifestyles are having on our planet. Because a condensing boiler uses less fuel it will produce less carbon emissions which reduces your contribution to the issue of global warming.
A safer home
Modern condensing boilers are completely sealed systems. This means they take air in from the outside and release waste fumes back to the outside. They are also fitted with safety devices like pressure relief valves and thermostats which will switch the system off if they detect a fault. Older boilers are open flued which means they take air from the room they are in and aren't equipped with safety devices.
More space at home
Replacing your traditional boiler system with a condensing Combi boiler means you can get rid of the water tank in the attic and storage cylinder in the airing cupboard. A Combi is a single, compact unit that heats water on demand for both your home's heating and hot water.
How Much Will a New Boiler Cost?
A condensing boiler can cost anything from £400 – £1600 depending on size and brand, plus the costs of installation which will vary between installers. Get quotes now
However, it's possible that you may qualify for a grant to cover some or all of the cost. The Energy Company Obligation (ECO) Scheme offers grants to people who receive certain benefits to enable them to improve their energy efficiency and save money on their bills. This could be by improving insulation or by replacing an inefficient boiler which is at least 8 years with a new A rated model. So, replacing your non-condensing boiler could cost you a lot less than you think.
In addition, when you consider the money you could save on reduced energy bills (up to £350 per year) any initial outlay you do make could be cancelled out. Especially if you introduce smart heating controls at the same time.
Convinced? Get quotes for a New Condensing Boiler
If it's time to replace your old boiler you need to get quotes from at least 2 different suppliers. Send us an enquiry today and we will put you in touch with up to 3 installers working in your area. Each will give you their most competitive quote for the job. Then you just need to choose which, if any, of the quotes suits you best. No obligation, no fee, no hassle.
---
Get Boiler Quotes
If it's time to replace your current boiler, use our free service to
get quotes now
---