The Future of Home Heating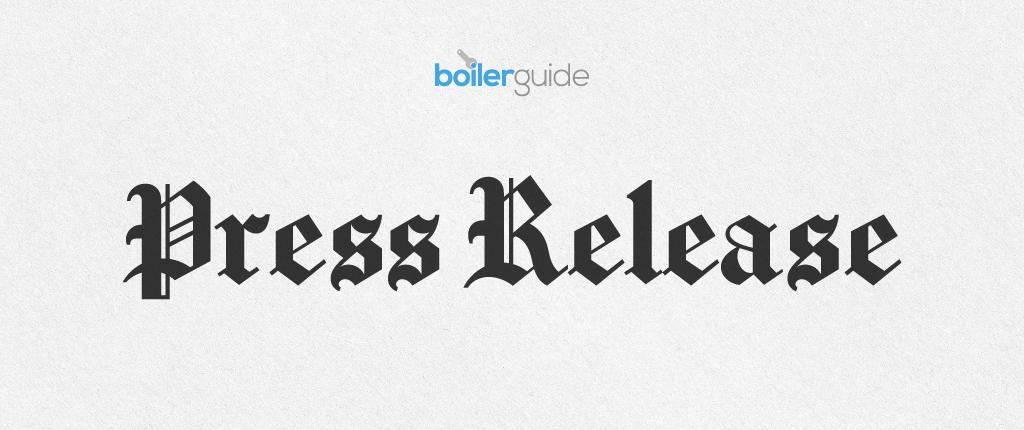 Press Release: May 4th 2021
For Immediate Release
What does the future of home heating look like?
The government has pledged to reduce carbon emissions by 78% by 2035, but with heating our homes accounting for 20% of all carbon emissions and a ban on gas boilers on the horizon, what are the options to keep our homes warm with greener alternatives?
Home heating experts Boiler Guide are encouraging customers to consider installing renewable heating systems and have highlighted the advantages and disadvantages of what the future of home heating may look like.
Boiler Guide founder David Holmes said:
"With the government bringing forward the lowering of emission targets, it is clear that changing the way we heat our homes needs to be a main focus. It isn't going to be easy but there are a range of options that homeowners can explore to keep their homes and water warm and reduce their carbon footprint."
Air source or ground source heat pumps
Using a small amount of electricity, heat pumps extract heat from the air or ground outside the property, the heat then gets compressed and produces hot water which can then power your radiators and showers.
While they are incredibly efficient heating systems, they're unable to produce heat to the same temperature as a gas boiler. For this reason, they're best suited to heating systems that include underfloor heating or large radiators.
Pros
Low carbon footprint

Can save you money on energy bills

Little maintenance required

Long lifespans
Cons
More expensive than a gas boiler

Cannot produce as much heat as a boiler

Not suitable for poorly insulated homes

Can be noisy
Solar thermal panels
Solar thermal panels are fitted to your roof. The panels include tubes of fluid which absorb heat from the sun's energy. Rather than turning the sun's energy into electricity this system uses it to heat your water.
By using the sun's free energy to heat your water you will need to use your boiler less. This means cheaper heating bills, lower carbon emissions and less strain on your boiler. Solar thermal panels are not suitable for flats or homes that do not get a lot of sunlight and they are also not able to meet a home's entire hot water demand, so will need to be paired with another system.
Pros
Reduced heating bills

You could get paid through the Renewable Heat Incentive

No running costs

Low carbon footprint
Cons
Expensive – On average installation will cost between £3000 – £5000

Not suitable for all roof types

A large water cylinder has to be installed

Not compatible with all heating systems
Biomass boilers
Biomass boilers burn materials such as wood logs, chips and pellets to heat water.
Burning wood is a carbon neutral process which means it only produces as much carbon dioxide as the tree absorbed while it was growing, cancelling itself out. As a naturally occurring fuel, it is much more sustainable that the likes of coal.
Biomass boilers are large, and you need to have space on your property to store the fuel.
Pros
Carbon neutral

Highly Efficient

Cheap to run

You could qualify for the Renewable Heat Incentive
Cons
You'll need lots of space for the boiler and somewhere to store the fuel

High upfront cost – Expect to pay 10 times more than a normal gas boiler

Requires maintenance
Hydrogen boiler
In the UK 80% of UK homes receive a supply of natural gas to fuel a gas boiler. Research and trials are well underway to find out if we could keep the grid network, but supply it with hydrogen rather than natural gas. Hydrogen does not produce carbon when burned and is richer in energy than gas, and this tactic would mean we could continue using familiar boiler technology. Boiler manufacturers have already developed prototypes of hydrogen-ready boilers which can run on natural gas now, but are also ready for a switch to 100% hydrogen when the network is ready
David Holmes said:
"If we manage to generate enough hydrogen to supply the national grid, it makes sense that natural gas boilers would be replaced by hydrogen boilers, as this would minimise cost and inconvenience to the homeowner."
Pros
Renewable source of energy

Highly efficient – 3 times more powerful than most fossil fuels

It's clean – no harmful by-products are released into the environment
Cons
Volatile – It's high energy content means it is highly flammable

Expensive to produce – Both steam-methane reforming and electrolysis are expensive processes which prevents a lot of countries from committing to mass production

Difficult to store – To be able to store it we need to compress it into a liquid and store it at a low temperature. The high amounts of pressure needed to store hydrogen makes it a difficult fuel to transport in large quantities.
Microwave boiler
A company called Heat Wayv has designed a boiler which uses microwaves to produce heat rather than burning gas or oil like traditional boilers. This boiler is powered by electricity and uses the same technology as a microwave oven to heat water. The microwave boiler would produce zero emissions when operating, but would only be an environmentally friendly option if the boiler is powered by green electricity.
Pros
Easy to install and could use existing pipework and radiators

Zero emissions

Silent and virtually maintenance free

Able to connect to the internet so you can control your heating via an app
Cons
Still at prototype stage

Expensive to run on electricity which is 4 x more expensive than gas

There is no details on how much it would cost to install
Hybrid heating
A hybrid heating system is a combination of a boiler with a heat pump, a boiler with solar thermal panels, or an electric boiler with solar PV panels. A hybrid heating system will automatically switch between the heat pump and boiler depending on which will deliver the most efficient performance at any given time.
David Holmes warned:
"Because the UK has such a wide variety of properties, it is unlikely that we will find a one-size-fits-all solution to decarbonising heating. Heat pumps will not be suitable for the many terraced houses we have in the UK and other technologies have not yet been proven to be viable. Ideally, replacing gas with hydrogen will be the most convenient and it is important that investment is made to make it a reality."
ENDS