Why Your Boiler Fires Up Then Turns Off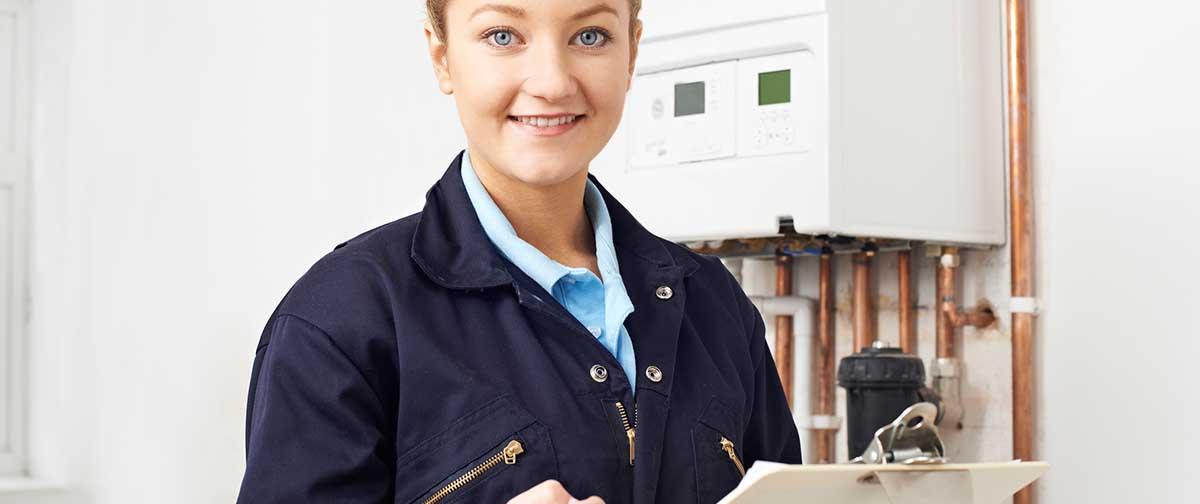 If your combi boiler fires up then turns off, this is likely to be the 'preheat' function. This is nothing to worry about and simply ensures there's some hot water ready to be sent to the taps when you need it.
However, if it keeps firing up then quickly turns off again, this could be a sign of short cycling. A short cycling boiler will likely make your heating bills more expensive and, in the long term, cause damage to the boiler.
Here we explain what is happening when a boiler is short cycling and some potential causes behind the problem.
What we have provided below is only a guide. If you want to be 100% certain that there is nothing wrong with your boiler, we recommend contacting a heating engineer and requesting a boiler service.
If you aren't sure who your local heating engineers are, and want to make sure that you get the best price for boiler servicing, we're here to help.
We can put you in touch with up to 3 heating engineers who will provide you with quotes for a boiler service. You can then pick the offer that suits you best, and have the peace of mind that you're not being overcharged.
Click the button below to get started.
Get your best deal
Quickly compare 3 FREE quotes
Next day installation
Quotes from local engineers
1.9 million quotes in 10 years
Save up to £1040 in the 1st year
0330 808 0405
1,8 million quotes provided in 10 years
What is boiler short cycling?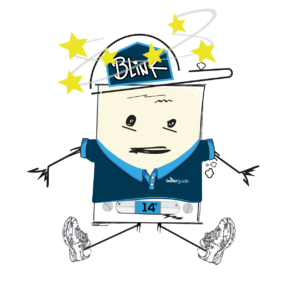 When your heating system doesn't need to be on, the heated water in the heat exchanger will naturally cool down as heat escapes the unit.
To keep track of the temperature inside the boiler, all units have an internal thermostat. The internal thermostat of a short cycling boiler will detect that the water in the heat exchanger is cooling and, although the temperature in your home has not dropped, fires up the boiler to reheat the water.
It does not take the heat exchanger long to reheat this small amount of water back to the thermostat's temperature setting which is why the boiler quickly turns off again.
If the boiler fires up every few minutes it is using gas but not heating your home. This wastes fuel which will increase your heating bills and carbon emissions and could lead to a damaged heat exchanger.
If/when the heat exchanger breaks and needs replacing, it typically costs between £300 - £500 (depending on the boiler model). This is excluding the labour costs.
Common causes of boiler short cycling
A number of issues can be the cause of boiler short cycling but the most likely is an oversized boiler. Other issues will likely be displayed by the boiler on the digital display as an error code.
Oversized boiler
The leading cause of a short cycling boiler is an oversized boiler. Essentially, this means that the boiler installed in your home is more powerful than is needed to meet demand. And you'll notice that the boiler fires up then turns off.
A boiler that's too powerful will produce more steam than it can condense which will cause short cycling. It will cycle on and off far too often and eventually overheat.
In the past, engineers would generally fit boilers which were bigger than needed but modern boilers are so efficient that there's no need for them to be oversized.
The table below shows the ideal central heating output rating depending on boiler type and number of radiators in your home.
| Boiler Type | Up to 10 radiators | 10-15 radiators | 15-20 radiators |
| --- | --- | --- | --- |
| Combi Boiler Size | 24-27 kW | 28-34 kW | 35-42 kW |
| System Boiler Size | 9-18 kW | 18-26 kW | 27-40 kW |
| Regular Boiler Size | 9-18 kW | 18-26 kW | 27-40 kW |
You can find out more in What Size Boiler Do I Need? and get free quotes from qualified heating engineers who will be able to recommend a suitable boiler size for your home.
It could also be worth getting advice from a professional heating engineer, as they will be able to tell you what size boiler would be best for your home. You can get free comparison quotes from heating engineers in your area, by clicking the button below.
Get your best deal
Quickly compare 3 FREE quotes
Next day installation
Quotes from local engineers
1.9 million quotes in 10 years
Save up to £1040 in the 1st year
0330 808 0405
1,8 million quotes provided in 10 years
Boiler pressure
Correct boiler pressure is essential for your boiler to circulate hot water effectively and efficiently. Too low and your boiler will fail to meet demand while high boiler pressure can run your boiler into all kinds of trouble.
Ideally, boiler pressure should sit around 1.5 bar. However, you should always check the manufacturer recommendation for your boiler. You can check boiler pressure by looking at the pressure gauge on the boiler.
If the pressure is too low then the boiler will turn off. The leading causes of low boiler pressure includes a leak somewhere around the heating system. Check all of the radiators, pipes and around your boiler for water. If you find even the slightest indication of a leak then turn the water supply off and contact a heating engineer.
Meanwhile, high boiler pressure can be the result of too much air in the system. This trapped air will act as a blockage and prevent the hot water from circulating around the radiators. This means that they'll struggle to reach the desired temperature and your boiler will be put under additional strain.
A clear sign of trapped air in the system are cold spots on the radiator – particularly at the top. To free this air and get the hot water flowing again, you'll need to bleed the radiators.
Faulty thermostat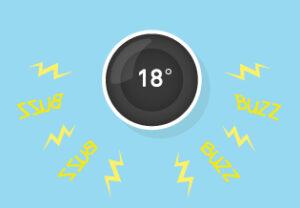 A working thermostat will accurately measure the temperature in a room. It will then prompt the heating system to fire up when it drops below a certain temperature. A faulty thermostat may not measure the temperature accurately, causing the boiler to cycle on and off more frequently.
You'll also want to consider the location of the thermostat. If it's in a particularly cold spot then it will prompt the boiler to keep firing up.
You might want to consider investing in a smart thermostat which (depending on the model) can automatically adapt to the heating habits of your home. Learn more about the Best Smart Thermostats.
Issue with the fuel supply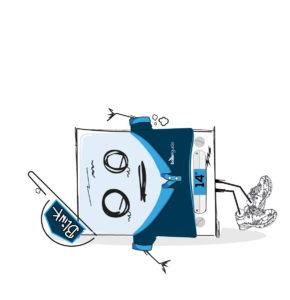 To keep your home nice and warm, your boiler will need a consistent supply of fuel. Whether it's gas, oil or electricity, should something get in the way of the boiler receiving fuel, it will cut out.
If you have a gas boiler, you can check the fuel supply in the following ways:
See if other gas appliances are working
If you have a prepayment meter ensure it's topped up with credit
If you're having trouble with gas or electricity then it may be worth asking a neighbour if they're having the same trouble. Otherwise, you'll need to get in touch with your energy supplier.
Faulty water pump
For water to make its way around the central heating system, the water pump needs to be in top condition. If the hot water isn't being pumped away from the boiler then it will begin to overheat which will lead to short cycling.
If this turns out to be the case then you'll need a Gas Safe registered engineer who may have to replace the pump. A pump replacement can cost up to £300.
Frozen condensate pipe
Modern condensing boilers are fitted with a condensate pipe which leads waste acidic water away from the boiler and down a drain. Due to their location, the water in a condensate pipe can be susceptible to freezing during the winter. Should this happen then the frozen water will cause a blockage and the boiler will lockout.
Follow our Guide to Thawing a Frozen Condensate Pipe.
Do not ignore a short cycling boiler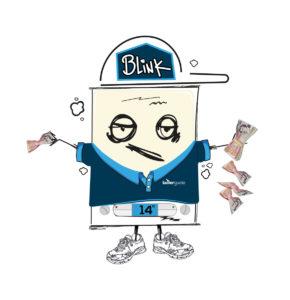 A short cycling boiler isn't something that should be ignored. It's happening for a reason and that cause must be fixed to prevent further problems and get your heating going again.

If you were to ignore a short cycling boiler then it could lead to:
Increased heating bills
More frequent faults that will land you with a repair bill
The boiler needing to be replaced far sooner
Find out what to do if your Combi Boiler Fires Up Then Turns Off.
Get your short cycling boiler fixed
The best way to diagnose and fix a short cycling boiler is by hiring a qualified heating engineer. Fortunately, you can get free boiler repair quotes from up to 3 heating engineers in your area by completing our simple online form. Click the button below to receive your free quotes.
Get your best deal
Quickly compare 3 FREE quotes
Next day installation
Quotes from local engineers
1.9 million quotes in 10 years
Save up to £1040 in the 1st year
0330 808 0405
1,8 million quotes provided in 10 years