Free boilers for pensioners. Do you qualify?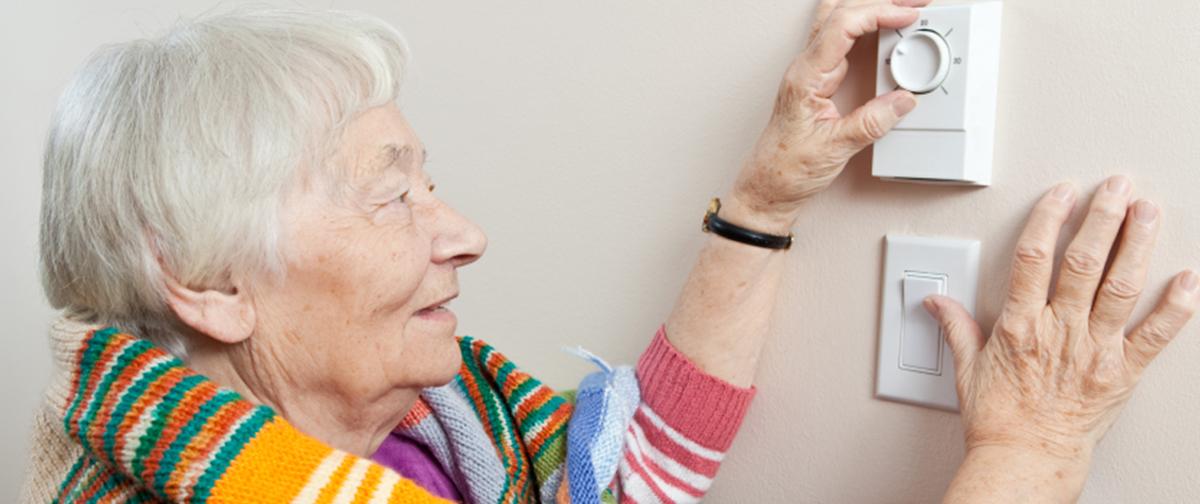 Are you a pensioner? Do you receive Pension Credit? If the answer is yes, and you own your own home or live in private rented accommodation, then there's a good chance you may be entitled to a free boiler as part of a Government funded energy efficiency drive currently sweeping the country.
The Government introduced the Energy Company Obligation Scheme back in February, teaming up with some of the country's biggest energy suppliers to make it their mission to help the hardest hit factions of society, including pensioners, benefit from the installation of energy efficient new condensing boilers. And because it's a Government scheme funded by the country's major energy suppliers, including the 'Big Six', the boilers are provided and installed for free.
Known as ECO or the free boiler scheme, if you qualify – the eligibility criteria is pretty strict – you and your home will soon benefit from a brand new energy saving condensing boiler replacement, designed to lower your heating bills, keep your house warm and comfortable, and bring down your household emissions too.
So, how much does it cost to install a new gas boiler? Well a typical price for a straightforward replacement gas boiler is likely to cost in the region of £2,300. And if your existing boiler is old and inefficient you're looking at shaving up to £310 off your energy bills every year.
Now you could be forgiven for thinking a boiler installation worth several thousands of pounds sounds too good to be true. But it's not. There really is no catch. As long as you and your boiler meet the necessary criteria you'll receive a brand new A rated condensing boiler fitted by an approved Gas Safe Registered engineer and, providing it's a straightforward swap, it won't cost you a penny.
How do I know if I'm eligible?
Many pensioners have to live on limited incomes, and not everyone retires with the luxury of having savings to dip in to. As one of society's most vulnerable groups, many pensioners struggle to heat homes with ancient central heating systems and pay for the privilege with sky rocketing gas and electricity bills they simply cannot afford.
There are around 2.5 million homes estimated to be eligible for a new replacement boiler as part of the free boiler scheme. Only pensioners to which either of the follow applies will qualify for a boiler grant:
On Pension Credit (income related benefit made up of Guarantee Credit and Savings Credit)
Aged 60 plus and be in receipt of Working Tax Credit
How do I know if my boiler is eligible?
Obviously it's great if you meet the specific set criteria. But that's just the first hurdle; your boiler has to be eligible too. If you already have a working condensing boiler and it's less than 10 years old then your boiler isn't going to be eligible. Boilers must be broken or old and inefficient to qualify for the scheme.
If you have a company offering to provide you with a free boiler, don't immediately snatch their hand off but don't jump to the conclusion that it's a scam either. You can find out more about the free boilers for pensioners scheme by visiting www.boilergrants.co.uk. It's the go to place to find out if you can get a boiler grant.