How to Choose a Boiler Installer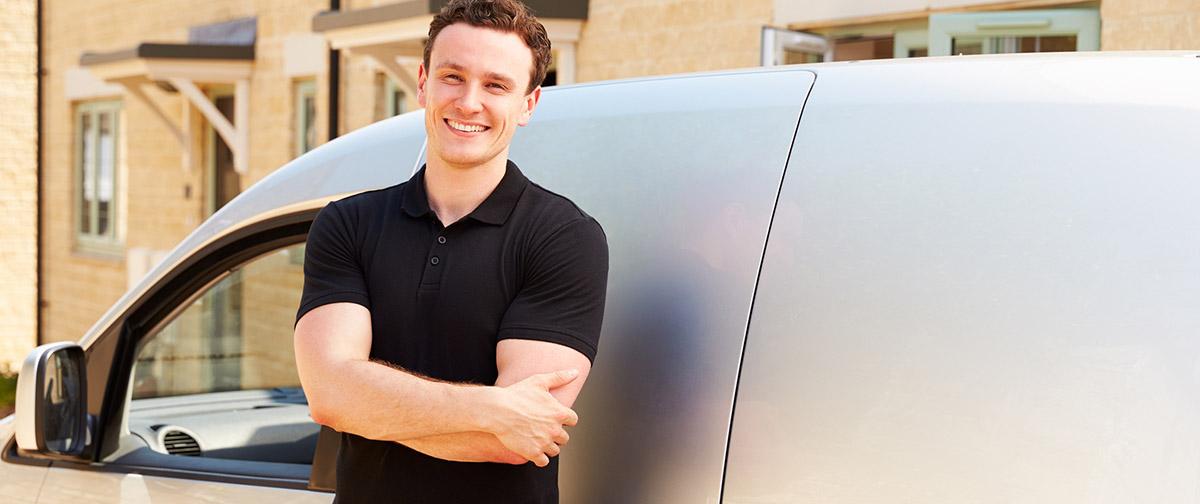 A boiler that's old or breaking down may need to be replaced.
And finding the right installer is just as important as finding the perfect boiler.
We have a few tips to help you find the best installers in your area.
Installing a new replacement boiler is a big investment. And with so many different makes and models on the market, it can be confusing. To help make the process easier, we've put together a checklist to help you choose a boiler installer.
Compare more than one quote
3 is the magic number.
By comparing quotes from heating engineers you could save up to 75%.
With Boiler Guide, you can get up to 3 free quotes from approved installers in your area. The quotes are free and gives you the chance to compare and save. Remember though, cheap isn't always best.
---
---
Get recommendations and check reviews
Family, friends, neighbours and colleagues can all help. Ask as many people as you can for recommendations.
Don't forget that Boiler Guide checks, rates and approves companies on your behalf. You can also read feedback on our website from satisfied customers.
Do your homework
Always hire a qualified boiler installer who has the technical competence and essential qualifications.
Being able to meet technical and safety standards is a must. A badly installed gas boiler won't just be inefficient, it has the potential to be highly dangerous too.
A gas leak could not only lead to carbon monoxide poisoning – which in itself can prove deadly – but it could also cause an explosion. Either way, lives could be at risk.
Ask to see the heating engineer's credentials and check that they are fully insured with public limited liability.
We vet, monitor, approve and reject contractors based on strict criteria of demanding standards. Including, minimum levels of feedback and industry required registrations. At Boiler Guide, we only work with Gas Safe Registered heating engineers.
Warranties and written quotations
A comprehensive written quote is essential.
Each quote should detail the work to be carried out and what is included for the price. For example, combustion testing and removal of the existing boiler.
With a written quotation both parties will know exactly where they stand and this way you're not likely to get stung for more money at the end of the job. And don't forget to check what sort of warranty and guarantee the installer provides. Both in terms of the boiler warranty and their work.
A qualified and experienced boiler installer will be able to advise you about the best boiler for your home. All while taking in to consideration budget and your heating and hot water needs.
Some may favour certain brands: Worcester, Baxi, Vaillant and Ideal are all well known boiler manufacturers.
To help you get the best out of your boiler, a good installer should also take you through the operating process and show you how to use the heating controls.
How to check an installer is qualified
If you find an installer through Boiler Guide, you can be confident that they're fully-qualified. Even so, you should ask to see proof of their credentials when they arrive at your property.
To do this, ask to see their Gas Safe ID card. Every Gas Safe installer holds one of these cards and you should look out for:
The photo of the engineer
The expiry date
A licence number (should be 7 digits long)
A security hologram
Name of their employer
The gas appliances they're qualified to work on (make sure it says gas boiler)
Find approved installers near you
You can find the best boiler installers near you right here at Boiler Guide.
We approve all of the installers listed on our site by making sure they're reputable and fully-qualified.
All of our installers must be listed on the Gas Safe register. Or the OFTEC register if they're an oil boiler installer. And as Gas Safe registration expires after 12 months, we check the Gas Safe status of all our installers on a daily basis. That way, you can be confident that you're getting quotes from the best installers near you.
Let us know you're looking for local boiler installers by completing our online form. We'll then get to work matching you with up to 3 installers who will each be in touch to arrange a free quote for the work. It couldn't be easier.