Is the Landlord or Tenant Responsible for the Boiler?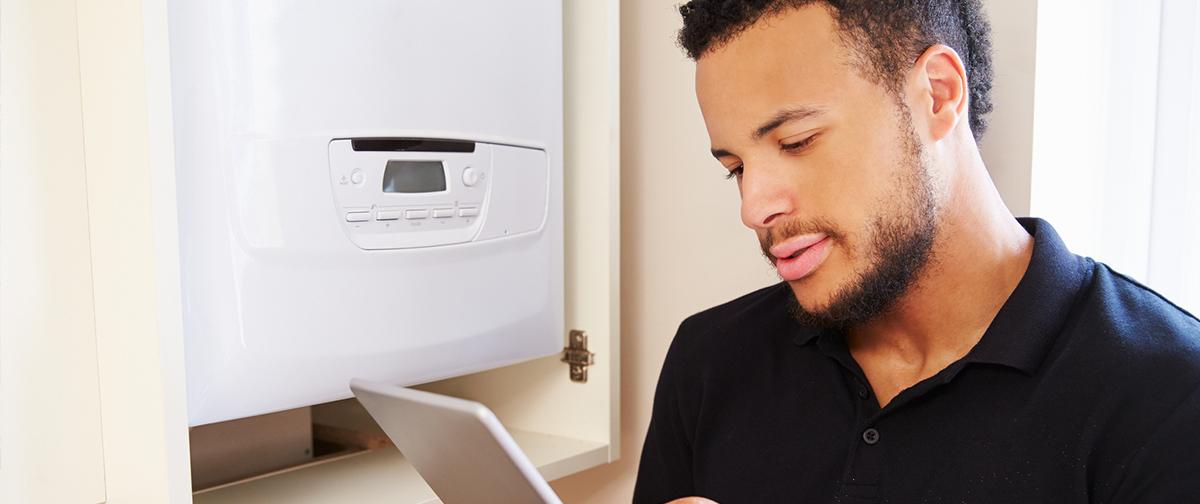 The answer to this might differ between tenancy types and agreements, but normally the landlord is responsible for keeping the boiler in repair. If the property has any gas appliances, including a gas boiler, the landlord must also ensure the appliance/s are checked every year and receive a Gas Safety Certificate.
Gov.uk states that if you live in privately rented accommodation your landlord is always responsible for repairs to heating and hot water as well as gas appliances, pipes, flues and ventilation.
For further information on this visit the Citizens Advice's information pages on landlord and tenant repair responsibilities or Shelter.org.uk.
Can you get the Boiler Fixed or Replaced Yourself?
If your boiler is in need of repair you should contact your landlord and let them know this (it's also worth following up with a letter or email confirming what has been agreed). They will then be able to arrange for repairs to be carried out, or have the boiler replaced if necessary. If you would like to have the boiler in the property replaced and pay for this yourself some landlords may agree to this and allow you to get quotes from Gas Safe Registered engineers.
You should never attempt to carry out repairs yourself, especially if your tenancy agreement does not specify that you can. Attempting to repair your own gas appliances is also incredibly dangerous and could result in fatalities.
Changes to Landlords Responsibilities from 2016
From 1 October 2015 Landlords became responsible for fitting a carbon monoxide alarm in any room with a solid fuel source in their rented residential properties in England. The legislation also requires landlords to fit a smoke alarm on each floor, with the hope that these measures could prevent up to 26 deaths and 670 injuries a year.
There will also be legislation coming into play soon that requires landlords to raise the energy efficiency of their privately rented properties. By April 2018 landlords must ensure the property has an energy efficiency rating of at least band E. Alongside this, from April 2016 tenants will be able to request consent to make their home easier to keep warm – something landlords cannot unreasonably refuse if the property is below the E rating.