Top Tips to Get the Best Out of Your Boiler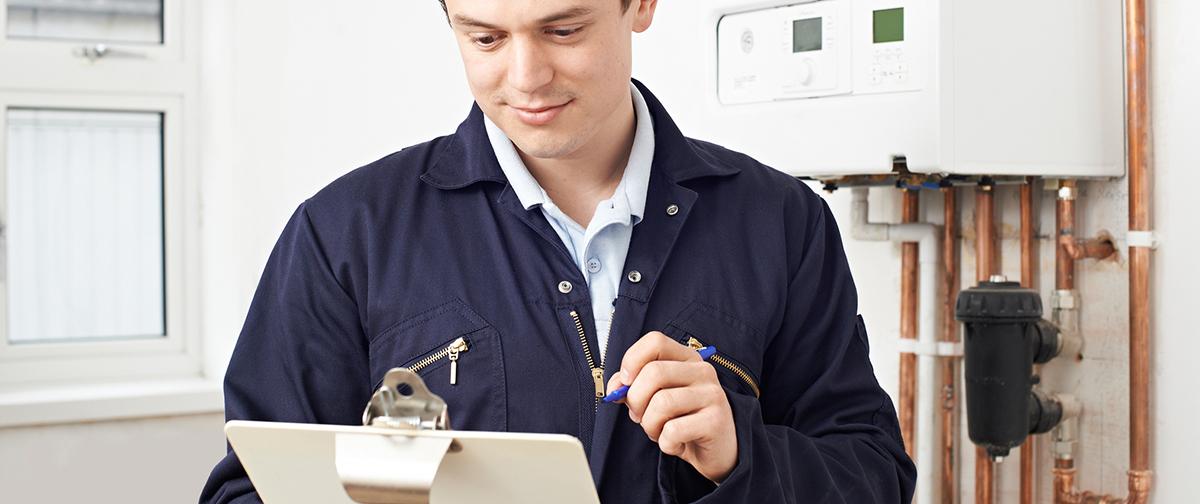 Boilers are a lot like cars. We rely on them both on a daily basis, often taking them for granted as they work tirelessly to meet our needs, day in day out. But just like cars, boilers also need maintaining to ensure they are not only safe to operate but also function to the best of their ability. 
---
---
An MOT for Your Boiler
Try to think of your boiler like a car. You service it. You MOT it. Your boiler might not take you shopping, ferry you to and from work or run the kids to school but don't overlook its importance. It helps to keep your household running smoothly by providing all your heat and hot water, which is no mean feat.
So to get the best out of your boiler and to keep it running smoothly and efficiently to meet your daily heat and hot water needs it will require a service at least once a year and a check up – think of it as a boiler MOT – to help spot potential problems and hopefully prevent them from turning into an expensive inconvenience.
What Happens During a Boiler Service?
You need your boiler to operate within its most efficient range and that's where a boiler service comes in. Let's face it; boilers get neglected. A lot. We only tend to pay them the attention they deserve when something goes wrong. A boiler breakdown is just your boilers way of screaming for you to give it some TLC. Unfortunately the only way to minimise the probability of your hard working boiler developing a fault and breaking down is to service it regularly. And that means at least once a year.
The heating engineer undergoes a visual check of your boiler. Once that has been done, the engineer checks the flame inside the boiler – which should be a distinctive colour.
If all checks out okay, the engineer will open up the boiler and begin making internal checks. The pipework and the interior components all need to be checked and then the inside of the boiler will be cleaned inside using a special hoover.
The components will be tested next, which involves using specialist tools to check the boiler is working efficiently.
During the boiler service, if any problems are found to be present, the heating engineer will attempt to rectify them there and then, if at all possible, so as to minimise inconvenience for the customer. One of the most common boiler problems in gas boilers is incorrect pressure. If the boiler isn't operating at the correct pressure this is an easy and quick on the spot fix.
Consider Buying a New Energy Efficient Boiler
Modern boilers are energy efficient. It's a well known fact that replacing an old inefficient boiler with a modern equivalent will have a considerable effect on home energy bills. Take an average gas boiler installation for example. According to the Energy Saving Trust it will typically cost around £2,300 to install a brand new boiler. Which, depending on the age and efficiency of the existing boiler, could see savings of anywhere between £105 and £300 achieved.
When it comes to a boiler replacement here's some food for thought: ideally you should consider replacing your boiler when it's 10-15 years old because the older it is the less efficient it becomes.
If you do opt for a replacement boiler then it's advisable to get a Power Flush before installing a new boiler. Removing sludge and build up from the heating pipework will improve the overall energy efficiency of your central heating system.
Heating Controls and How to Control Energy Usage
Installing heating controls will help to prevent heat waste because you have total control over your central heating and be able to adjust heating to meet your needs. Take it another step further by investing in a remote heating control system which gives you even greater flexibility to control the amount of energy you are using even when you're away from home. British Gas, for example, has recently launched a remote heating control package which comprises of a wireless thermostat and a home hub.
The technology is designed to provide customers with greater peace of mind by being able to schedule and adjust their heating from afar. Customers with mobile phones will be able to turn on or switch off their boilers via a text message. However the technology isn't cheap to install, with the basic package costing £229, falling to £199 for existing British Gas customers.
---
---