Should I Turn My Boiler Off in the Summer?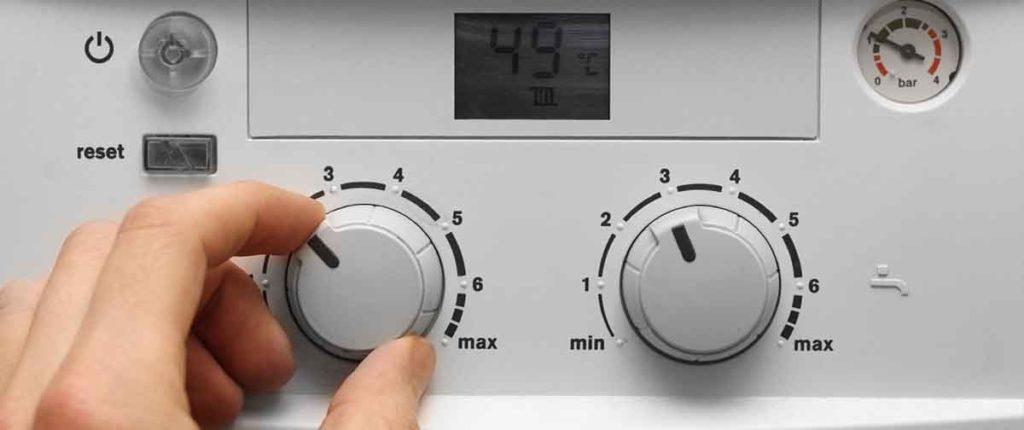 When the sun's shining and the weather's warm it's the perfect time to save on heating bills.
But should you turn your boiler off?
The answer really depends on what you use it for. While switching your heating off is a good way to save energy, you may need your boiler to heat water for your home. So, there are a few things to think about before turning your boiler off for summer.
Turning your boiler off in the summer
Summer is the best time of year to turn your boiler off.
You won't be needing the heating so much (although you never know during a British summer) and you could save some money.
However, if your boiler is off for too long then that can lead to problems. Mainly because valves and pumps can seize up when they're not working.
If you do decide to switch your boiler off for the summer then turn it back on every few weeks for a short time. This will help to make sure that it's in the best condition when winter comes round again.
Can I turn a combi off?
While you might not need heating during the summer, chances are that you'll need hot water.
So, if you have a combi boiler don't turn it off if you'll still need hot water.
Combi boilers are all-in-one heating systems that deliver heating and hot water on demand. This means they don't need to be installed alongside a hot water cylinder.
Should I turn my boiler off when I'm on holiday?
If you're going away during the warm summer months then turning your boiler off can be a good idea. Unless it's for an especially long time
Going away during the winter is another matter.
Turning your boiler off during colder temperatures can cause pipes to freeze.
Does your boiler have a pilot light?
Old non-condensing boilers had a blue flame that was always lit – known as the pilot light. If you have a non-condensing boiler then you'll be able to see it through a small window at the front of the boiler.
The pilot light never goes out which means it's always burning gas (which you're paying for). This makes turning off a non-condensing boiler a good idea when it's not needed.
An even better idea is to replace it with a condensing boiler.
Condensing boilers don't have a pilot light. Instead, they have electric ignition. This means there's no pilot light constantly burning and running up your heating bills.
All new boilers installed in the UK must now be condensing. And this has been the case since April 2005 for gas boilers and April 2007 for oil boilers.
Condensing boilers are more efficient than non-condensing boilers. Meaning they don't need so much fuel, which can help to lower your heating bills.
So if you still have a non-condensing boiler then it's time for a new boiler and installation. Our team at Boiler Guide can help you get a replacement as quickly as possible. Click the button below to receive free replacement quotes and choose the best deal.
Get your best deal
Quickly compare 3 FREE quotes
Quotes from locals engineers
Get quotes today, installed tomorrow
Finance options available
Save up to £500 on installation
0330 808 0405
1,8 million quotes provided in 10 years
Heating water
If you have an electric shower and don't take baths in the summer, you should be able to get by without your boiler heating water. You should consider the fact that water from the taps will not be heated, so if you wash up by hand this could be problematic (although you can always use water heated in a kettle).
Appliances
Many people are concerned about how turning off their boiler will effect appliances like washing machines and dishwashers. If you have cold fill appliances (or hot and cold fill) which is the case with most modern white goods, you should have no problems. This is because they use cold water and heat it themselves using electricity as opposed to water heated by your boiler.
How to look after your boiler in summer
Summer is a great chance to turn your boiler off for a while and save some money. However, it's also the best time to make sure it's ready for when winter comes round again.
And here's how to do it…
Check on it
You can turn your boiler off for a while but don't forget about it. If you leave your boiler inactive for weeks or months at a time, the valves or pump could seize. And this could mean no heating when you need it again.
To avoid this, simply switch it on for a few minutes every now and then.
Arrange a service
An annual boiler service is a must.
Not only will it help to keep your heating running safely, reliably and efficiently but it also keeps the warranty valid.
Summer is a great time of year to book your boiler in for a service. That way, you can be confident of it being ready to keep your home warm when winter comes around.
Get a replacement
You don't want to end up having to replace your boiler during the winter. And that makes summer the best time of year for a boiler replacement.
You should be thinking about a new boiler when your current one has been heating your home for 10-15 years. If you're not sure when it was fitted then we can help you find out the age of your boiler.
Even if your boiler is 15+ years old and seems to be working fine, a new boiler is the way to go. As well as making your home more comfortable, modern boilers are more efficient, compact and quiet.
You can get free quotes to replace your boiler from Gas Safe registered engineers near you. Click the button below to get started.
Get your best deal
Quickly compare 3 FREE quotes
Quotes from locals engineers
Get quotes today, installed tomorrow
Finance options available
Save up to £500 on installation
0330 808 0405
1,8 million quotes provided in 10 years