What is a Smart Boiler?
Add a smart thermostat to your heating system and you have a smart boiler.
Having a smart thermostat will give you more control over your heating and help to save you money. You'll even be able to set the heating from your smartphone when you're out of the house.
There are plenty of smart thermostats to choose between. Including the Baxi uSense, Ideal Touch Connect, Vaillant Vsmart and Worcester Wave have all been designed to give you more control over your boiler. Now let's find out which is best for your home.
What is a smart boiler?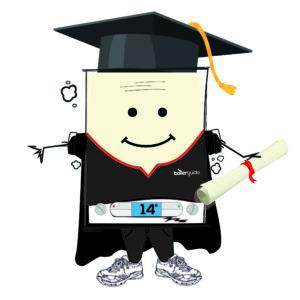 A boiler becomes a smart boiler when it's paired with a smart thermostat. This not only gives you more control over the central heating but also helps to reduce energy waste while keeping your energy bills down.
What is a smart thermostat?
Smart thermostats are the next level up from traditional room thermostats.
Features vary depending on the smart thermostat:
Keeps an eye on the weather forecast and sets a suitable temperature
Learn your heating routine then adapts to it
It will know when you're wasting energy by heating an empty home and turn the heating off
How to make your boiler smart
To turn your boiler into a smart boiler, simply pair it with a smart thermostat.
Can a smart thermostat control hot water?
Most smart thermostats only give you control of the central heating. That is unless you get a Nest Learning 3rd Generation smart thermostat.
To control the hot water with a Nest Learning thermostat, you'll need either: an on/Off hot water cylinder, OpenTherm hot water cylinder or OpenTherm combi boiler.
What does OpenTherm mean?
OpenTherm is how your boiler and the heating controls talk to each other.
Unlike most heating controls, OpenTherm controls can change the output of the boiler as it heats the water. This makes everything run far more efficiently.
The best smart thermostats
There are many smart thermostats available. In this article we'll be comparing the pros, cons and costs of smart heating controls available from Baxi, Ideal Boilers, Vaillant and Worcester Bosch:
Baxi uSense
Ideal Touch Connect
Vaillant Vsmart
Worcester Wave
All of these smart heating controls are only compatible with boiler models available from that particular manufacturer. So, if you already have a new boiler that you're looking to connect with a smart thermostat, you'll need to find a compatible smart thermostat. However, if you're looking for a new boiler, comparing the heating controls available to you is as important as comparing the boilers.
Let's start the comparison by taking a look at an overview of the features offered by each of the smart thermostats.
| Smart thermostat | App | Warranty | Cost |
| --- | --- | --- | --- |
| Baxi uSense | Android / iOS | Up to 3 years | £75 – £160 |
| Ideal Touch Connect | Android / iOS | Up to 5 years | £140 – £225 |
| Vaillant Vsmart | Android / iOS | 2 years | £145 – £230 |
| Worcester Wave | Android / iOS | 2 years* | £200 – £250 |
*If installed at the same time as a new Worcester Bosch Boiler, the Worcester Wave will be covered during the warranty period.
Worcester Wave
The Worcester Wave smart thermostat can be paired with a compatible Worcester Bosch boiler to give you control from a smartphone or tablet.
To get your smart device connected, all you have to do is download the simple-to-use Worcester Wave app. It's possible to connect up to 8 devices, which is perfect for larger families. Unfortunately, however, the Worcester Wave doesn't have multi-zone functionality which means that you won't be able to split your home into multiple zones – making the upstairs and downstairs separate from one another, for example.
Made up of 2 parts, the Worcester Wave has a receiver and thermostat, with the thermostat able to download online weather data so that it's ready for colder temperatures. One of the few downsides of the Worcester Wave is that it has to be wired to your Worcester boiler, rather than having a wireless connection like the Ideal Touch Connect and Vaillant Vsmart.
Worcester Wave compatible boilers include:
Greenstar i
Greenstar i Junior
Greenstar Si Compact
Greenstar CDi Compact
Greenstar CDi Classic
Greenstar Highflow CDi
Greenstar 12i System – 24i System
Greenstar 27 i System
Greenstar CDi Classic System
At a potential cost somewhere between £200 and £250, the Worcester Wave is one of the more expensive smart thermostats available but if you install it at the same time as a new Worcester boiler, it's covered under the same warranty period, which could be up to 10 years.
Vaillant Vsmart
A big benefit of the Vsmart thermostat is that it doesn't take too long to install, helping to save you time and money, thanks to it being wireless and battery powered. Plus, you can decide whether to have the thermostat fitted on the wall or leave it free-standing for you to easily take with you around the home.
At first glance, the Vsmart looks very much like a conventional thermostat due to the white plastic design but this is very much a smart thermostat that's very simple to use.
The Vaillant Vsmart thermostat is compatible with their entire range of Vaillant ecoTEC boilers. Compare Vaillant boilers.
Ideal Touch Connect
The Ideal Touch Connect can be wirelessly connected to compatible Ideal boilers, making installation that bit easier and also comes with a fairly lengthy warranty of up to 5 years. Like the other smart thermostats in this comparison, there's no multi-zone functionality but it does allow you to control the central heating using an Amazon Echo.
The Ideal Touch Connect smart thermostat is compatible with the latest Ideal combi boilers:
Logic Combi
Logic Combi C
Vogue Gen 2 Combi
Vogue Combi C
Logic Max Combi C
Vogue Max Combi
You'll be well covered by a warranty period of up to 5 years with the Ideal Touch Connect for a potential cost of £140 – £225.
Baxi uSense
Installing a Baxi uSense will give you control of your central heating wherever you are through a smartphone or tablet. This thermostat also features a 'holiday mode' which will keep the temperature of your home down until you're home again, helping to save you money until you're back again.
A wired connection to the boiler is required, unlike with the Ideal Touch Connect and Vaillant vSmart which can both be installed wirelessly.
The Baxi uSense smart thermostat is compatible with all Baxi combi boilers that use the 230v switch live, including:
Baxi Duo-tec
Baxi 600
Baxi EcoBlue Advance
Baxi EcoBlue Plus
Baxi Platinum
Which is the best smart boiler?
There isn't too much to separate these smart thermostats but, as it can be connected wirelessly and adapt to your home heating habits, the Vaillant vSmart comes out victorious in this smart thermostat comparison. So, if you're looking for a smart boiler, we recommend pairing a Vaillant ecoTEC boiler with a Vaillant vSmart thermostat.
Smart thermostat feature comparison
| | Internet Connectivity | Downloadable app | Wireless | Learning |
| --- | --- | --- | --- | --- |
| Baxi uSense | ✔ | ✔ | | |
| Ideal Touch Connect | ✔ | ✔ | ✔ | |
| Vaillant vSmart | ✔ | ✔ | ✔ | ✔ |
| Worcester Wave | ✔ | ✔ | | |
Smart thermostat voice control
On the whole, voice control capability isn't a strength of these thermostats, with 3 being compatible with the Amazon Echo and no Google Home compatibility across the board. This is very surprising when you consider that the best smart thermostats tend to have this feature.
It's worth remembering that you don't need to install a thermostat released by the manufacturer of your boiler. The leading models are the Nest and Hive. Separating them can be a challenge so find out who came out on top in our Nest vs Hive head-to-head.
Smart boiler costs
To work out how much a smart boiler will cost, you'll need to add up the price of the boiler with a smart thermostat.
A new boiler with installation can cost between £1,500 and £4,500. But this depends on the type of boiler, model and installation rates.
| Type of boiler | Cost with installation |
| --- | --- |
| Combi | £1,000 – £3,000 |
| System | £1,000 – £3,500 |
| Regular | £1,000 – £3,750 |