What is a Green Boiler?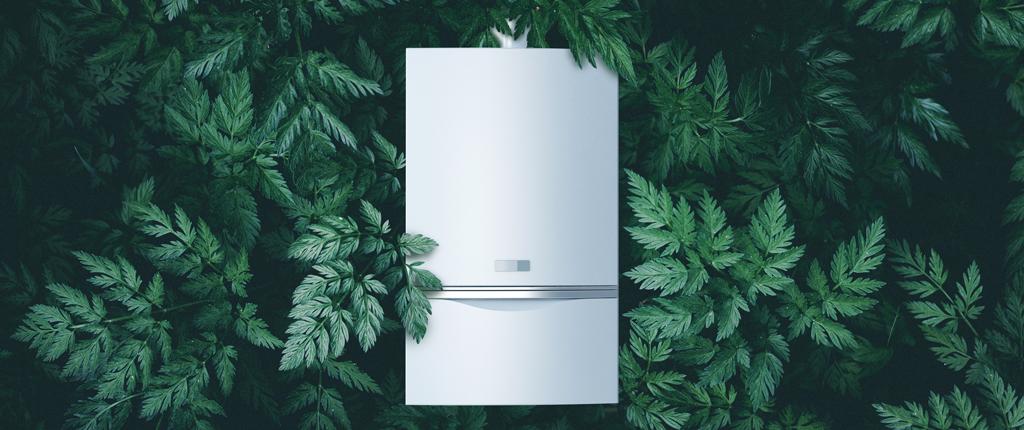 A green boiler is the secret to lower heating bills.
But when the time comes to replace your current boiler, you won't have the option of installing a 'green boiler'. Instead, your main choices are condensing (gas or oil), electric or biomass. While none of these are green boilers, they all have green qualities.
In this article, we'll help you to make the greenest choice for your home's new heating system.
What makes a green boiler?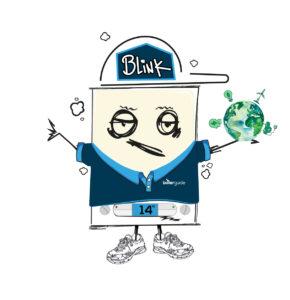 Some boilers are greener than others. And if you're planning to replace an old boiler with a new model then your heating will be far greener.
The better a boiler is at turning fuel into heat, the greener it is. To prove that it's good at turning fuel into heat, it will be awarded a high efficiency rating.
You can see the efficiency on the ErP label which shows a rating from A++ down to G. Each boiler will also have their space heating efficiency shown as a percentage.
Which are the greenest boilers?
A green boiler can take many forms and really depends on which is best suited to your home. It could be a condensing boiler that runs on gas, oil or LPG, an electric boiler or a biomass boiler.
While none of these are called 'green boilers' they each have green qualities.
Condensing
Condensing boilers aren't exactly green but they're far greener than non-condensing boilers.
The reason they're not green is because they burn fossil fuels – either gas or oil depending on the model – which adds to the carbon in the atmosphere.
A condensing boiler has something called a Flue Gas Heat Recovery System. Essentially meaning heat that would otherwise go out of the flue pipe (that small black or white pipe on the side of your house) is used to heat your home.
Non-condensing boilers don't have this feature. So some of the heat they produce goes straight outside. Heat that could have been used to heat your radiators. As a result, the boiler will be on for longer, burning through more heat to get your home to your desired temperature.
Electric

On the face of it, electric boilers make a great case for being a green boiler. That's because they don't burn fuel. Which, as a result, means no carbon is emitted into the atmosphere as it heats your home and hot water.

Dig a little deeper and the carbon footprint of electric boilers grows. This is because electricity generation often involves the burning of fossil fuels. Which releases carbon into the atmosphere.

However, renewable energy generation – including solar, wind and hydro – is on the rise. This means there's more green electricity in the grid than ever before. And if you're with a renewable energy supplier then all of the electricity sent to your home will be green. So in that sense, an electric boiler would be a green boiler.
Biomass
Biomass boilers burn wood which is carbon neutral. The only carbon it produces was absorbed by the tree or plant during its life. They commonly burn wood chips, pellets or logs – all of which are relatively inexpensive.

Heating your home in this way could even see you earn payments through the Renewable Heat Incentive. A reward for heating your home in a way that's kinder to the environment.
Why do I need a green boiler?
If your home is heated by an efficient boiler then you're using less fuel. And using less fuel means lower heating bills. What's not to like?

Not only is it good for your bank balance but you'll be doing your bit for the environment too. Let's say you have a new gas or oil boiler. They'll burn less fuel than an old model. This means they'll be emitting less carbon into the atmosphere.
Why aren't old boilers efficient?
Over time, boilers will lose their efficiency. Parts begin to wear out and the system won't run as smoothly as it did in its early years. This will result in a steady increase to your heating bills.

A boiler that hasn't been well maintained will lose its efficiency faster than one that's been well looked after and serviced each year.

It's recommended to replace your boiler every 10 years or so. That's because after 15 years, efficiency can drop to 85%. And after 20 years can sink to as low as 70%. Not exactly green.

A replacement boiler can definitely be considered green against one that's over 10 years old. So if your boiler was installed more than a decade ago, consider a replacement.
How much does a new boiler cost?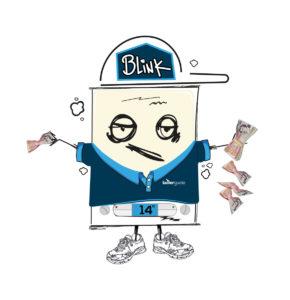 The price of a new boiler can vary greatly. How much you pay will come down to a number of factors:
The fuel it uses
Manufacturer and model
Type of boiler (combi, system or regular)
It's output rating (the power)
On top of that, you'll also need to keep the installation costs in mind. These can also vary greatly based on where you live and the rates charged by the installation company. For that reason, we highly recommend comparing quotes before hiring an installer.

The most affordable type of boiler is likely to be a condensing gas combi boiler. On the flipside, the most expensive boiler will be an automatic biomass boiler (as opposed to a manual biomass boiler which you have to fill up with fuel yourself).
| Boiler | Potential Cost (without installation) |
| --- | --- |
| Condensing Gas Boiler | £500 – £3,000 |
| Condensing Oil Boiler | £1,000 – £3,250 |
| Condensing LPG Boiler | £1,000 – £3,000 |
| Electric Boiler | £900 – £4,000 |
| Biomass Boiler | £4,000 – £21,000 |
Renewable alternatives to gas boilers
A boiler isn't your only option when looking for a new heating system. Instead, you could have a renewable heating system fitted. These include heat pumps and solar thermal panels. What makes them renewable is their ability to take heat from sustainable sources and use it to heat your home.
Heat pumps

A heat pump takes heat from either the air outside or underground depending on whether it's an air source or ground source heat pump.

An air source heat pump is your most affordable option. In simple terms, an outdoor unit includes a fan which draws the air inside where the heat is captured and heated further. You'll then have a sustainable source of heating and hot water.

And in case you're wondering, many models can capture heat when outdoor temperatures are as low as -25°C. So they'll still work through the winter.

Installing a ground source heat pump can be more challenging. A series of pipes need to be buried underground which means digging up the garden. So if your property doesn't have much outdoor space then you can rule out a ground source heat pump.

A refrigerant liquid travels through these pipes absorbing heat from the ground – where temperatures are between 10°C and 15°C all year long. It then makes its way back to the heat pump where it's heated further.

A heat pump won't need replacing for 20-25 years, that's twice as long as a boiler. So you may go through two boiler installations when one heat pump will do. However, they're best suited to very well insulated properties with large radiators or underfloor heating – that's because they heat water to a lower temperature than a boiler.

This could mean plenty of additional work on top of the installation of the heat pump.
Solar thermal
Solar thermal panels are an option for homes with a hot water cylinder. They're not a complete heating system on their own but can take some strain off your boiler.

The panels on the roof contain a liquid that absorbs the heat. This then travels through an immersion heater in the hot water cylinder which heats the water.

By capturing heat from the sun, solar thermal panels can provide between 40% and 70% of your home's demand for hot water each year. They have zero running costs and need very little maintenance.

Explore the Alternatives to Gas Boilers.
Challenges of switching from gas to renewables
Most houses in the UK are built to suit a gas boiler. This can lead to some challenges if you plan to switch to a renewable heating system.

The main reason for this is that gas boilers heat water to higher temperatures than a heat pump. This means they can effectively heat a room with standard radiators. For a heat pump to heat a room to the same level larger radiators (or underfloor heating) are needed – as well as a high level of insulation.

Then there's the installation. Replacing an old gas boiler with a new one is a simple job for a qualified heating engineer. Replacing a boiler with a heat pump is definitely possible but likely to come at a higher price and take more time. This is particularly true of ground source heat pumps as pipes need to be buried underground.
One possible solution could be to fit a heat pump alongside your current gas boiler. This is known as a hybrid heating system. The system will automatically heat your home with whichever can do so the most efficiently at any given time.
Solar thermal can't fully replace a gas boiler. Instead, they'll need to work together. It's estimated that a solar thermal heating system can meet between 40% and 70% of a home's hot water demand. You'll need a hot water cylinder to install solar thermal panels, which means they're not suitable for homes with a combi boiler.
Which is the greenest fuel for home heating?
Natural gas is by far the most popular fuel for home heating. Around 85% of all UK homes rely on it every day. Unfortunately, it isn't the greenest fuel.
Natural gas is a fossil fuel. And as we know, that means it increases the level of carbon in the atmosphere when burned. The same goes for oil and LPG too – the most popular options for homes that aren't connected to the gas network.
This is why condensing boilers are so important. They burn less fuel which is good news for the environment – boosting their green boiler credentials.
Oil has the worst carbon footprint of common fuel used for home heating. By quite a long way. It's followed by natural gas then electricity – the footprint of electricity is entirely dependent on how it's generated (with renewables or by burning fossil fuels).
Unsurprisingly, renewable heating systems have the lowest carbon footprint. This is because they take heat from renewable energy sources such as the air, ground and sun.
Other than solar thermal, the other renewable heating systems need electricity to work. So, again, how this electricity is generated will impact the size of the carbon footprint. In truth though, most of their carbon footprint is to do with manufacturing and disposal of the unit.
The table below shows the lowest possible carbon footprint of each heating system up to its highest.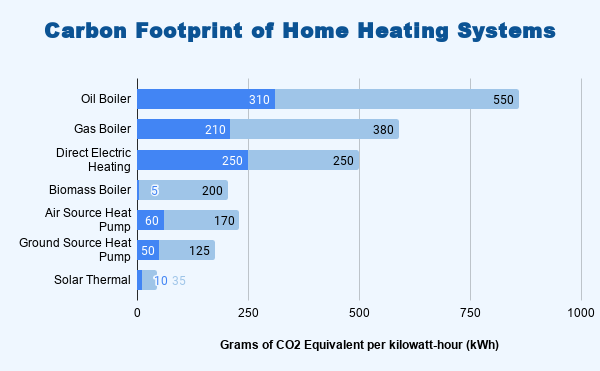 Source: Parliamentary Office of Science and Technology
Improve the efficiency of your heating system
A new boiler isn't the only way to make your heating system more efficient. Here are a few tips:
Insulate
Insulating your home will stop the heat from escaping. So your home will be warmer for longer. Insulation can be fitted in many places, such as: the loft, cavity walls and the floor. Double glazing also acts as insulation when replacing single-glazed windows.
Get a smart thermostat
A smart thermostat will take the efficiency of your heating system to another level. They're very clever pieces of kit that give you more control over the heating. You'll even be able to set the heating when you're out of the house using a smartphone.
Over time, a smart thermostat can adapt to your heating habits – knowing when to turn it on and off. As well as this, they'll also know when your house is empty so you'll never have to worry about heating an empty home again.
Compare the Best Smart Thermostats.
Turn off radiators you aren't using
Are you heating rooms that nobody is using? Then you could save a considerable amount of money by turning off a few radiators. To do this, simply rotate the Thermostatic Radiator Valve (TRV). Find out more about Radiator Valves.
Get some radiator reflectors
A radiator warms up on all sides, including the back. This means that a lot of the heat goes straight into the wall the radiator is fitted on. A radiator reflector goes behind the radiator and bounces back up to 95% of the heat into the room.
So the room will warm up faster and you won't need the heating on for as long. That's money saved.
Bleed the radiators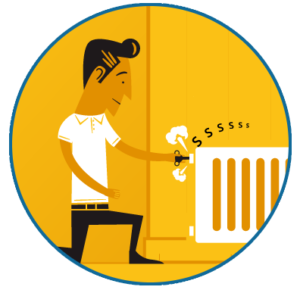 Have some of your radiators been feeling a bit cold? Then there's a good chance air is trapped in the system. This will prevent hot water from getting all around the radiator which will take it longer for the room to warm up.
Bleeding a radiator is the act of freeing the air from the radiator. It's something you can do yourself – but contact a heating engineer if you'd like to – by following our guide to bleeding radiators.
Fit a magnetic filter
Over time rust and limescale can build-up in the pipes causing a blockage. A magnetic filter attracts these bits of debris to stop a blockage from forming.
Most heating engineers will recommend having a magnetic filter fitted when you're having a new boiler installed. Some manufacturers even offer extended warranties if you get a magnetic filter.
Arrange an annual boiler service
Having your boiler serviced once a year will keep it in top condition. They're also essential to keep your warranty valid. During a boiler service, a heating engineer will look the boiler over inside and out. Testing its parts and looking out for any potential issues.
Only ever hire a Gas Safe registered engineer to service a gas boiler.
What's the future of home heating?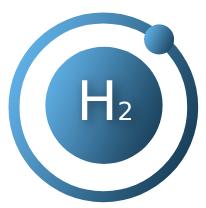 How we'll be heating our homes in the future is currently unclear. One thing we do know for sure is that it has to change.
Most of the boilers heating homes across the UK run on gas. When burned, this emits carbon into the atmosphere. And carbon is the leading cause of climate change.
One possible solution is to replace the natural gas in the gas network with hydrogen. Burning hydrogen produces no carbon whatsoever, making it a great contender for the future of heating.
Boiler manufacturers are getting behind the push for a hydrogen network by making their own hydrogen-ready boilers. They're not available to buy at the moment but there are calls for all gas boilers installed from 2025 to be hydrogen-ready.
On the face of it, a hydrogen boiler could be a green boiler. However, it all depends how the hydrogen is made as these methods can produce carbon.
Find out more in Hydrogen Boilers: An Alternative to Gas Central Heating.
Get quotes for a greener boiler today
Ready to make your heating system more efficient? Then the best way to start is by getting quotes from at least 3 installation companies.
There's no quicker way to get up to 3 quotes than with Boiler Guide. Simply complete our online form – letting us know you want a new heating system – and we'll match you with local installers.
Every installer in our network is fully-qualified and those we match you with will give a free quote for the work. You don't have to accept any of these quotes.