How Much Does it Cost to Install Central Heating?
The cost of a new central heating system often falls between £3,500 and £5,000. But this will vary depending on a number of factors.
This price will get you a full central heating system that includes a boiler, radiators, heating controls and pipework. You could end up spending more or less depending on the size and type of heating system.
Before we get started: This article covers the cost of installing central heating (boiler, radiators, heating controls, pipework, and possibly a hot water cylinder). If you are currently only looking to have your boiler replaced then visit our guide to boiler replacement.
---
---
Costs to install central heating
The average cost of installing central heating is between £3,000 and £5,000.
Central heating installation costs can include a boiler, radiators, pipework and heating controls. Depending on which type of boiler you opt for, you may also need a hot water storage cylinder as well as feed and expansion tanks in the loft. However, a quote for a new central heating system is unlikely to include all of this as standard. So, make sure you get each quote in writing and check what's included.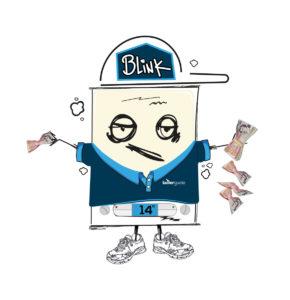 The price of each of these elements will vary from manufacturer to manufacturer and you will also need to consider the labour and installation rates set by the installer.
Having said this, no two central heating installations are the same, and there are many variables that could have an impact on the final cost. Such as:
Boiler brand, type and output
Style and size of radiators or underfloor heating
Sophistication of heating controls
Ease of installation e.g. an empty home will provide a quicker installation than a property being lived in
All of this should be included in the quote you receive from a central heating installer.
It's worth knowing that it's rare for some heating engineers to fit all new radiators when replacing a central heating system. If they were going to fit new radiators, it would likely cost no less than £3,000. Unless you were purchasing the new radiators separately yourself.
Real-life example
We spoke to a London-based heating engineer about a recent boiler replacement they worked on:
The work included fitting a new: boiler, heating controls, magnetic filter, scale inhibitor and horizontal flue. They also cleaned the system out with a powerflush, replaced 5 out of 8 radiators and replaced the pipework under the floorboards.
In total, the work came to £6,500.
Improving your heating could save you money
If the potential £3,000-£5,000 cost of installing central heating feels daunting then consider the savings you'll be making.
Modern boilers are highly efficient as they use less fuel to deliver the same level of heat as older boilers. This is all thanks to condensing boiler technology which greatly reduces the heat lost by the system.
As a result, they're able to achieve efficiencies of over approx. 92%. So for every £1 spent on heating your home only 8p is lost through wasted heat. That could add up to considerable savings on your energy bills when you consider that older boilers are 60-70% efficient.
Maximising your energy savings doesn't have to stop there.
Insulation is key to an efficient home. A well insulated home will stop heat escaping outside. There's no point in spending 20p to get your home up to 30C if you need to do it all over again 5 minutes later. If this was the case, you could end up paying £50+ per day to keep your home warm.
Central heating costs: 3 bedroom house
We've calculated some average central heating installation costs relevant to a 3 bedroom, 2 storey house.
These installation cost are based on an engineer charging about £200 per day with £100 a day for an extra labourer.
| | Potential cost |
| --- | --- |
| New boiler (supply & installation) | £1,000 – £1,500 |
| 9 Radiators (supply & installation) | £3,000 – £3,500 |
| Water tank (supply & installation) | £600 – £700 |
| Miscellaneous parts & labour | £150 – £200 |
| Pipework (supply & installation) | £800 – £1,000 |
| Total Cost | £5,650 – £6,900 |
These costs are estimates and will vary based on the work involved and daily rates set by the installer.
How disruptive is installing central heating?
Generally speaking, installing a heating system will take between 2-5 days. That's if 2 heating engineers are working on the job.
The installation will take longer if you're home at the time (as opposed to an empty house renovation) as the engineers will be working around you.
For these reasons, it's a good idea to plan the installation of a new central heating system during the summer. That way, your central heating will be ready to keep you warm during the winter months. It can also help to keep the initial costs down.
Arranging the installation of a new central heating system for the summer months can reduce disruption and save you money.
So, what does central heating installation involve?
All central heating installations are different which will have an impact on the work involved and time it takes to complete.
On day one, the system will be drained before the boiler and radiators are removed.
Then the new boiler and radiators are fitted (which can take a few days).
Once the radiators have been fitted, the pipes are all fitted. This can take another day or two.
On the final day, the installer will commission and test the new boiler and radiators before the system is balanced.
Before they leave, your installer will show you how to use the heating controls, fill in the paperwork and register the warranty.
To keep disruption to a minimum, it's important to plan ahead. An essential part of this planning should involve finding a suitable boiler for the heating demands of your property.
When comparing boilers, you need to take into account the brand, model, boiler type and output rating (boiler size).
In addition to the boiler, you will need to decide how you want each room to be heated. Options include conventional radiators or more modern innovations, such as underfloor heating.
In the vast majority of properties, new radiators are likely to be the least disruptive option. This is because most properties already have radiators so the installation would be a like-for-like swap. Underfloor heating, however, would be much more disruptive and best installed when new flooring is being fitted.
You will then need a way to control the central heating and there are no shortage of options.
Most homeowners are familiar with wall thermostats but the efficiency of the central heating can be increased with new radiator valves or a smart thermostat.
It's at this point you'll need to find a professional heating engineer. They'll be able to help you make the right choice.
Using Boiler Guide, you can get free quotes from up to 3 heating engineers near you. Then, when you've found the right heating engineer for the job, it's important to work with them as much as you can. Having a clear plan for the layout of the heating system will make the process much smoother.
Think about:
Where you want the boiler installed
How many radiators you need
Where the radiators will be fitted
---
---
Central heating costs: What to consider
Total central heating installation costs can be wide ranging because there are so many variables.
Central heating installation cost can be impacted by all of the following:
Fuel and type of boiler
Boiler manufacturer
Boiler size
Pipework and radiators
Heating controls
Complexity of the installation
Labour costs
Choosing your boiler
It's really important that you choose the right type of boiler for your home.
This means thinking about the fuel, boiler type and output rating (size of the boiler).
Fuel
First and foremost, you need to decide on a suitable fuel type. Natural gas is the most common fuel for a boiler with around 80% of UK homes having a gas boiler. It's delivered directly to properties on the gas network by a supplier as and when needed.
However, not all properties are connected to the gas network.
Gas-fired combi boilers are the most popular boiler type in the UK.
Alternative fuels include oil and liquefied petroleum gas (LPG) which can be stored at the property.
Storing fuel in this way requires ample outdoor space for a storage tank to be installed. Unfortunately, while all of these fuels are effective for home heating, they are fossil fuels. When burned they emit greenhouse gases into the atmosphere – a leading cause of climate change. Fortunately, there's a 'greener' alternative in the form of biomass.
Biomass boilers burn organic materials such as wooden logs, chips and pellets. They are more expensive than gas and oil boilers but can help to lower your carbon footprint. Plus, if you have access to a woodland area then you could potentially heat your home for free.
Small homes and flats with fewer than 10 radiators and a single bathroom may want to turn to an electric boiler. In a way, an electric boiler is the simplest heating system as they don't burn any fuel. Instead, the electricity produces central heating and hot water.
Type of boiler
The fuel used by the boiler is the first consideration. Next you'll need to find the right boiler type. There are 3 different boiler types: combi, system and regular. Each provides central heating and hot water in their own way and one will be better suited to your property than another.
Combi
A combi boiler is the most recent innovation in boiler technology.
They take water directly from the mains and don't need a hot water cylinder (unlike system and regular boilers). This is because they heat water on demand for both your heating and domestic use. This is a great option for homes with 1-2 bathrooms and limited space.
But not exactly a great option for larger homes with multiple bathrooms.
System
A system boiler heats water directly from the mains. They heat the central heating up directly but store domestic hot water in a cylinder. This is great news if you have 2 or more bathrooms as more than a single outlet can have strong pressure at a time. However, you will need room for a cylinder as well as the boiler.
Regular (also known as conventional or traditional)
A regular heating system includes a boiler, a hot water storage cylinder and a feed and expansion tank in the attic.
They rely on gravity to feed the water downwards from the tank in the attic where it is heated by the boiler. The boiler then heats the water and supplies the radiators. Hot water for your taps needs to be stored in the hot water storage cylinder.
A heating system that includes a regular boiler takes up a lot of space. As it relies on gravity, the water flow isn't always great, but is a very good option for homes that use a lot of hot water at once. Find out more in What is a Regular Boiler?
There are several brands on the market offering a range of boiler types in lots of different sizes. The cost of all these boiler models will vary from manufacturer to manufacturer. Find out potential costs, before installation in the table below.
| Boiler Type | Average Cost (Excluding Installation) |
| --- | --- |
| Combi | £500 – £2,000 |
| System | £500 – £2,500 |
| Regular | £500 – £2,750 |
Get closer to finding the ideal boiler type for your home in Types of Boiler Explained.
Boiler size
When having a new central heating system installed, accurate boiler size is essential. Boiler size is the measure of power the boiler is capable of delivering and is otherwise known as the output rating. Measured in kilowatts (kW), all boiler types have a central heating output rating while combi boilers also have a domestic hot water output rating. This is because all boiler types are directly connected to the central heating but only combi boilers heat domestic hot water on demand and deliver it straight to the taps, bath or shower.
Boiler sizing is so important because if it's too low then the boiler won't be able to meet demand. Don't go too high though because that will see your energy bills increase unnecessarily.
Using the table below, you can find out a suitable output rating based on the number of radiators in your property. You'll notice that combi boilers need more power as they heat the water on demand in a shorter space of time.
| Number of Radiators | Combi Boiler Recommended Central Heating Output Rating | System Boiler Recommended Central Heating Output Rating | Regular Boiler Recommended Central Heating Output Rating |
| --- | --- | --- | --- |
| Up to 10 | 24-27 kW | 9-18 kW | 9-18 kW |
| 10-15 | 28-34 kW | 18-26 kW | 18-26 kW |
| 15-20 | 35-42 kW | 27-40 kW | 27-40 kW |
You can find out even more about boiler sizing in What Size Boiler Do I Need?
For accurate boiler sizing you can contact an installer. Or, you can also contact a manufacturer, and they'll be happy to help you. This is a free service where they'll ask you questions about your home, and recommend the correct output for your needs.
Radiator sizing
As well as boiler sizing, getting radiators that are the right size is important too.
Radiator sizing is worked out using a heat loss calculator. You can either contact a radiator manufacturer to find out the right size radiators for your home or speak to your installer. If the installer doesn't know what heat loss calculations are, walk away and find someone that does.
Boiler manufacturers
In the UK, there are many boiler manufacturers to choose between. Some are considered high-end while others are more budget-friendly. A selection of the best boiler manufacturers include:
Baxi
Ideal
Vaillant
Viessmann
Worcester Bosch
Each of these boiler manufacturers has a number of ranges and models to choose between. So to help you narrow down your choice, these are leading ranges from each of them:
Baxi 800
Ideal Vogue Max
Vaillant ecoTEC Plus
Viessmann Vitodens 200-W
Worcester Bosch Greenstar i
We've highlighted the potential cost of a boiler (without installation) manufactured by each of the leading boiler brands.
| Boiler Manufacturer | Combi Boiler Prices | System Boiler Prices | Regular Boiler Prices |
| --- | --- | --- | --- |
| Baxi | £635 – £1,385 | £740 – £975 | £662 – £925 |
| Ideal | £750 – £1,354 | £785 – £1,264 | £712 – £4,500 |
| Vaillant | £907 – £1,703 | £894 – £2,700 | £792 – £1,533 |
| Viessmann | £865 – £2,975 | £995 – £1,480 | £845 – £1,200 |
| Worcester Bosch | £777 – £2,772 | £971 – £3,837 | £814 – £2,369 |
Using our Boiler Comparison Tool you can compare all of the key information you need to find the right boiler for your home.
Hot water cylinder costs
A heating system that includes a system or regular boiler needs a hot water cylinder. This is where the domestic hot water is stored and heated before being delivered to hot water outlets.
So if you're having a system or regular boiler installed from scratch then a new hot water cylinder is essential. Combi boilers provide hot water directly so don't need a hot water cylinder.
A new hot water cylinder will typically cost between £300 and £1,000.
It's normally cheaper to replace a cylinder than have a new system installed. This is because the pipework is already set up when replacing a cylinder. However, having a cylinder installed from scratch will require new pipework and increase installation costs as a result. Before the installation costs are taken into account, a hot water cylinder is likely to cost between £300 and £1,000.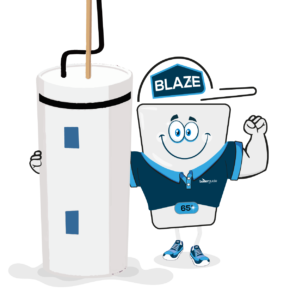 There are two types of hot water cylinder: vented and unvented. The right cylinder for your system will depend on whether a system or regular boiler is being installed. Vented cylinders need to be fed with cold water from a tank in the loft so need to be installed alongside a regular boiler.
Unvented cylinders, on the other hand, are directly connected to the mains water supply. This removes the need for a cold water tank in the loft.
Finding the right heating controls
Almost every boiler manufacturer also offers a range of compatible controls such as room thermostats, TRVs and wireless sensors. These shouldn't add too much onto the cost of the installation, but an option you may want to consider is a smart thermostat.
Room thermostats
Room thermostats come in the form of those with a dial, digital programmable room thermostats and smart thermostats.
Room thermostats with a dial are incredibly simple to use. A range of temperatures circle around a dial which has an arrow on it. To adjust the temperature, simply turn the dial so that the arrow is pointing at the appropriate temperature. The heating system will then fire into action and turn off once the room
If you're replacing a combi boiler you must have a Boiler Plus compliant room stat, which means it has to be programmable. This is to help improve the efficiency of your home.
Smart thermostats
Smart thermostats allow you to keep an eye on your home's energy usage and provide unprecedented levels of control. For example, many models give you the ability to control your heating via an app on your mobile phone wherever you have an internet connection. Some give you the ability to adjust the temperature of the heating for different rooms or floors. For this you would need to purchase multiple thermostats.
Wireless sensors
Wireless sensors are designed to be attached to windows or doors and detect when they're open. When the sensor recognises that a window or door is open, it will turn the central heating off automatically. This will aid the efficiency of your home as it will prevent the heating system from attempting to heat a room when it will have to work much harder to do so.
The wireless sensors manufactured by Worcester Bosch can even increase the safety of your home. When a window or door is opened an alert will be sent straight to your smartphone.
Radiator Valves
Radiator valves give you control of the temperature being put out by individual radiators. There are 3 types of radiator valve to choose between: manual, thermostatic and smart.
Manual radiator valves are the most common and simplest to use. Simply turn the valve around to turn the level of the heat up, down or off completely. While they're simple to use, manual radiator valves don't allow you to set a specific temperature. To set a certain temperature for each radiator, you'll need thermostatic radiator valves. Slightly bigger than manual valves, thermostatic radiator valves have a digital display that shows the precise temperature setting of the radiator.
Smart radiator valves give you even greater control. Installed alongside a smart thermostat that's connected to the internet, you can control each smart radiator valve from your smartphone.
Central heating control costs
Having greater control of your central heating through smart technology comes at a higher price than manual controls. However, smart thermostats and smart radiator valves will allow you to run your central heating more efficiently and potentially lower your heating bills as a result.
| Heating Controls | Potential Cost |
| --- | --- |
| Room thermostat with dial | £10 – £40 |
| Digital Programmable Room Thermostat | £35 – £70 |
| Smart Thermostat | £70 – £250 |
| Wireless Sensors | £20 – £35 (per sensor) |
| Manual Radiator Valves | £5 – £35 |
| Thermostatic Radiator Valves | £5 – £120 (per valve) |
| Smart Radiator Valves | £50 – £200+ (must be installed alongside a smart thermostat) |
Find a central heating installer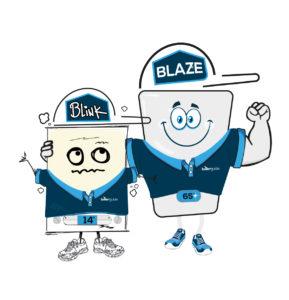 You now know how much it can cost to install central heating.
The final part of the puzzle is finding an installer. To keep costs at a minimum, we highly recommend comparing quotes.
Ahead of a central heating installation, an installer will visit your property to assess the work involved. This is when they'll work out the costs and provide you with a quote.
By accepting the first quote you receive, without speaking to other professionals, you wouldn't know whether you're being overcharged. To find the best cost of installing central heating, aim for at least 3 quotes from different companies.
As well as getting 3+ separate quotes, we recommend getting them all in writing. It's them important to see what each company offers. Cost is going to be an important part of your decision-making but it shouldn't be the sole factor in determining whom to go with. Do some of your own research (as you are doing) and ask questions of the potential installers, to help determine the depth of their knowledge, and expertise.
It's not always a good idea to go with the cheapest option. Especially if it's far lower than other quotes. A more thorough job that costs more is a better option than a cheap job that covers very little.
We've made getting quotes from local companies easier than ever. All you have to do is complete our simple online form, letting us know a few details about the work you need completing.
Once completed, we'll get to work matching you with up to 3 local central heating installers. Each of them will then be in touch to provide you with a free quote.