How Long Does a Boiler Last?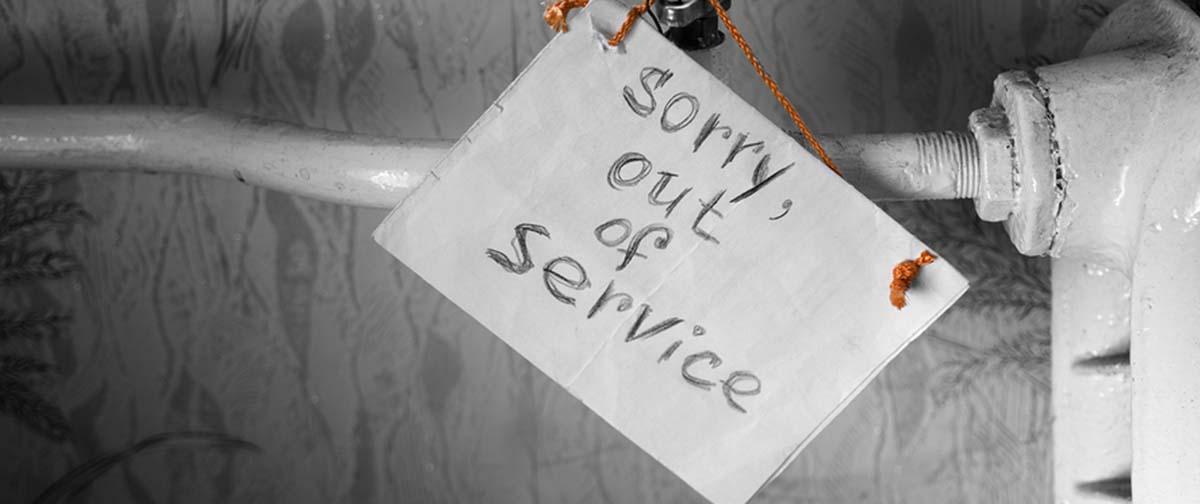 The average boiler should last between 10-15 years before it needs replacing. This is great news for people who have recently invested in a new boiler, but what if your boiler is a little longer in the tooth?
Your boiler is one of the most important appliances in your home and accounts for as much as 60% of your energy bills, so it's crucial that it is working as efficiently and effectively as possible. Here's how you can keep your boiler in top condition for as long as possible, and how to recognise when it's time to replace it.
---
---
How to lengthen a boiler's life
Get an annual service
Without a doubt the best thing you can do to keep your boiler working as efficiently as possible for as long as possible is to get it professionally serviced every year. You need to get this carried out by a Gas Safe heating engineer who will perform safety and efficiency tests on the boiler to ensure it is working effectively.
The engineer will also check the system for faults or leaks which is a great way to catch small problems early on before they cause expensive breakdowns. It's also worth remembering that annual services by Gas Safe engineers are usually required to ensure your manufacturer warranty remains valid.
Only use Gas Safe engineers
From getting the boiler installed to any ongoing servicing or repairs, ALWAYS make sure the engineer you hire is on the Gas Safe register. This is the official list of heating engineers who are legally qualified to work with gas appliances and will complete the work to the highest standard. Using an unqualified person could result in damage to your heating system and if unsafe work is carried out the consequences could be incredibly dangerous.
Get repairs fixed ASAP
You should pay attention to your heating system so any changes or unusual noises can be resolved quickly. If you suspect something is wrong, don't ignore it or put it off for longer than you have to. Even small problems can lead to big repair costs if left to worsen over time.
---
---
Powerflush
A central heating system is made up of metal and water so it's natural that rust, dirt and sludge can build up in your pipes and radiators over the years. This can create blockages which will gradually reduce the efficiency of your heating system and – if left for too long – can cause significant damage. A professional engineer can add chemicals to your system and flush it through to clear the sludge with a service called a 'Powerflush' or chemical flush.
Magnetic filters
You can prevent the buildup of sludge in your heating system by installing a magnetic filter which will filter out metallic debris before is settles in your pipework or radiators. Many engineers will recommend this as standard now.
Don't overwork your boiler
Setting the water pressure too high could also cause wear-and-tear on your boiler and, like a car, the more you use your boiler the shorter its life expectancy will be. A boiler of the right size and good quality should be perfectly able to meet your hot water demands for many years to come without any issues.
Should you replace an old boiler that's working?
If your boiler is over 10 years old but hasn't broken down yet, you may be tempted to put off getting a replacement for as long as possible. It's a big investment after all and not one to be made without careful consideration.
There are of course some indicators that your boiler may be on its way out, such as the need for regular repairs or odd noises, but there are other motivators (besides faults and breakdowns) which might mean a new boiler is still be the best option for you…
Cheaper Energy Bills
As a boiler ages it becomes less efficient at heating your home, i.e. it needs to work harder and use more and more energy to produce hot water. By replacing an older boiler with a modern, highly efficient model you could see a significant reduction in your annual energy bills by as much as £580* in some cases.
The Latest Technology
Modern boilers and their controls are not only more compact and more visually attractive, but they outshine their predecessors in terms of cheaper running costs and performance. You can now purchase boilers and thermostats which are connected to the internet and enable you to control your heating via an app wherever you are in the world. You can also buy TRVs which will heat each room of your home to a different temperature and several include weather compensation technology which will automatically adjust your heating according to the temperature outside.
Changes to Your Home
If you've added bathrooms, bedrooms, a loft conversion or an extension (or a few extra children!) it may be that your original boiler is no longer the right type or size for your home. Not only will this lead to a less than comfortable home, but continuing to overwork a boiler which is too small will only lead to breakdowns and costly repairs.
Old Boilers May Require Discontinued Parts
Even if your boiler is still hanging in there, the parts it needs may not be around anymore. When old boilers need replacement parts very often they are difficult if not impossible for engineers to source as well as expensive which means a complete replacement is the better option.
If any of this is sounding familiar, it may be time to consider replacing your old boiler. You can get up to 3 free, no-obligation quotes from Gas Safe engineers in your area by sending us a simple enquiry today.
---
---
Choosing the right boiler
When it is time for a new boiler, you need to be sure you're making the right choice for your home, lifestyle and budget. There are 3 main factors to consider:
Boiler type
There are 3 types of boiler to choose from:
A Combi (combination) boiler is the most common type of boiler installed in the UK today. It is a single compact unit which takes its water supply directly from the mains and heats water on demand, i.e. there is no need for any hot water cylinder or water tanks. However, these boilers are not always suitable for large homes with a high demand for heating and hot water.
A System boiler also takes its water supply from the mains. The boiler produces hot water and sends it directly to your radiators but it requires a separate hot water cylinder (usually kept in an airing cupboard) to store the hot water for use in your taps.
A Regular (traditional) boiler is often found in older central heating systems. In these setups cold water from the mains fills a large tank in the attic which feeds this water down to the boiler where it is heated. Hot water can then be sent to radiators and a separate hot water cylinder for your taps.
Boiler size
Getting the right size of boiler is important as if it's not powerful enough to heat your radiators and hot water it will be overworked, develop faults and may have a shorter lifespan as a result. On the other hand, getting a boiler which is too big for your home may mean you're wasting energy. The best person to recommend the correct boiler size to you is a Gas Safe engineer, but you can find out more here in What Size Boiler Do I Need?
Manufacturer
Like any other household appliance, there are many boiler manufacturers each offering boilers of different types, efficiencies, reliability and performance and at varying prices. A good way to identify the best boilers is to check the warranty you'll receive. A manufacturer's warranty should cover parts and labour for at least a year after the boiler has been installed. The longest warranty on the market is 10 years which is a great indicator of quality and reliability. Find out which brands offer the Best Boiler Warranties .
To keep the warranty valid the boiler will need to be installed by a Gas Safe engineer and some manufacturers specify that the engineer must be accredited by them to get the longest warranty period. The boiler will also need to be serviced by a Gas Safe engineer annually to keep the warranty valid.
How much does a replacement boiler cost?
On average, the most reliable and energy efficient boilers on the market will cost between £1,500 – £2,000. However, this will vary depending on the type, brand and size of boiler you choose, as well as the cost of having it installed. Installation costs will depend on the work involved, i.e. if your new boiler is to be installed in the same place as your old boiler you could be looking at a cost of around £600 but installing it in a different location may be between £1,500 and £1,800. And, if you're updating a particularly old heating system, you may also need to factor in other costs such as a system flush, a magnetic filter, a condensate drain pipe, a central heating pump, new pipework, a thermostat or radiator valves.
Comparing quotes from multiple engineers is the best great way to keep costs down and ensure you're getting top advice. Send us an enquiry today and we'll find up to 3 Gas Safe registered engineers in your area who can recommend the right boiler for your home and provide free, no-obligation quotes.
---
---
Reference
Data Source: Energy Saving Trust, Heating Your Home: Boilers (2022)
*Based on replacing an old gas boiler with a condensing A-rated boiler with thermostatic radiator valves, programmer and room thermostat in a detached home. Figures are based on fuel prices as of April 2022 in England, Scotland and Wales.