Common Ariston Boiler Problems & Repair Advice
If you have an Ariston boiler, this guide to the most common Ariston boiler problems will help you through the hard times and could even see you fixing a fault yourself. Should you be in any doubt at all or identify a fault that needs an engineer, you can get a free boiler repair quote with our service.
Common Ariston boiler problems?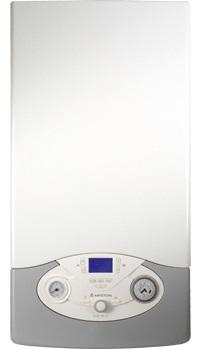 Low water pressure (fault code 108)
Low boiler pressure can lead to the central heating system not functioning as well as it should. To check the boiler pressure, simply take a look at the pressure gauge and if it shows anything below 1 then you may have an issue.
How to fix Ariston low boiler pressure
Ariston boilers, like all boilers, will gradually lose water pressure over time but increasing the pressure is something you can do yourself and shouldn't take too long at all – use our guide to increasing low boiler pressure to find out how to increase Ariston boiler pressure. However, if there's been a sudden drop in water pressure then there could be a leak somewhere in the system which needs to be found an fixed as soon as possible be a fully-qualified heating engineer.
If you've identified that your boiler needs a new part or are unsure, then you'll need a Gas Safe registered engineer to diagnose the issue and replace any broken parts.
Failing to ignite (error code 5P1 or 5P2)
There are many reasons why an Ariston boiler might fail to ignite and most of the possible reasons require a Gas Safe engineer, several of these causes include: faulty ignition leads, broken diaphragms or airlocks, blocked burner, issue with the spark generator, no or little gas supply, low gas pressure and debris in the pilot jet.
There are many other reasons your Ariston boiler might fail to ignite but these are common problems that you shouldn't attempt to fix yourself.
How to fix ignition failure on an Ariston boiler
Before booking an appointment with a heating engineer to find the fault preventing the boiler from igniting, it's worth checking that the boiler pressure isn't too high or too low and the thermostat settings are correct. Otherwise, you will need to hire a Gas Safe engineer to fix your Ariston boiler.
No pilot light (error code 501)
The pilot light is kept alight, ready to light the burner when the central heating or hot water is needed. Without the pilot light, an Ariston boiler wouldn't be able to operate and heat the water.
When lit, a pilot light should burn a strong blue colour, should you see a yellow or orange colour then there could be a carbon monoxide leak. Carbon monoxide is a lethal gas that can cause serious damage to your health and can't be detected without a carbon monoxide alarm as it has no smell or colour.
Having your Ariston boiler serviced annually will give a Gas Safe opportunity to spot any potential risk of a carbon monoxide leak to ensure it doesn't happen, if you do see a yellow or orange flame then you should turn your boiler off, open the windows and contact a Gas Safe engineer immediately.
There are several things that can prevent the pilot light on an Ariston boiler from lighting, including:
Draft from the flue blowing out the flame
Faulty thermocouple
Blocked gas valve
Blockage in the flue
These are only some of the reasons why the pilot light keeps going out, you should hire a Gas Safe engineer to find and repair your Ariston boiler.
How to fix the pilot light on an Ariston boiler
You should never attempt to fix a pilot light yourself, instead, hire a Gas Safe engineer who will be able to safely fix your Ariston boiler.
Faulty fan (error code A41)
The fan is an important part of your Ariston boiler as it plays an important role in sending harmful gases out of the home. When there's an issue with the fan, Ariston boilers will lockout and display the A41 error code.
How to fix a faulty fan
An Ariston boiler in lockout won't go into operation until the fault, in this case an issue with the fan, has been fixed. Don't attempt to fix a faulty fan yourself, always contact a Gas Safe engineer.
The heating engineer might start out by checking that the fan is getting the required power, by looking at the voltmeter. If it is, then it's very likely that a replacement fan will need to be fitted. Should this turn out to be the case then there could well be an issue with other parts of the boiler too – especially if the unit is over 8 years old – and it could work out cheaper in the longrun to replace your Ariston boiler.
PCB issue (error codes 301-307)
All modern boilers are controlled electronically and the printed circuit board (PCB) is the centre-point of the many electric components that make up the unit. As the boiler operates, the PCB is constantly receiving and sending signals with every single electric component. So, should it break, the boiler will fail to work.
There are 7 common error codes that will appear on Ariston boilers (although they're not the only ones) when there's an issue with the PCB that's preventing the boiler from working: 301, 302, 303, 304, 305, 306 and 307.
How to fix a PCB issue
Issues with the PCB should only be looked into by a Gas Safe engineer. They might be able to repair a weak connection, preventing the boiler from working properly, but if that isn't possible the PCB will need replacing.
Faulty air pressure switch (error code E34)
An air pressure switch is an essential feature of any boiler as it sends harmful gases out of the boiler, through the flue, and away from your home. A faulty air pressure switch means that the boiler isn't safe so will lock out as a precaution.
How to fix an air pressure switch
A fault with the air pressure switch is something only a fully-qualified heating engineer should look into. It could be a more complicated issue than only being a fault with the air pressure switch, as the problem could potentially lie in the connection between the air pressure switch and the PCB.
Poor water circulation (any fault code from 103 up to 108)
If a sufficient amount of water isn't able to cirulate around your central heating system properly, then the radiators won't be able to heat up properly. The same goes for domestic hot water.
How to improve Ariston water circulation
This could be down to an issue with the circulation pump or blockages in the system. A Gas Safe engineer will be able to repair or replace a fault pump if that's the cause, should slime, rust and other debris have built up in the system, then they will be able to perform a powerflush to remove it all.
Faulty air pressure switch (E34)
The air pressure switch is an essential part of any boiler, not only Ariston boilers, as it makes sure that harmful gases, produced during boiler operation, are being expelled from your property out of the flue. So, if there's an issue with the air pressure switch, the boiler isn't in a safe condition.
How to fix an air pressure switch
You'll be needing a Gas Safe registered engineer to take a look when you see the E34 error code. While the fault could solely lie with the air pressure switch, there's a chance it could be to do with the printed circuit board (PCB) or the connection between the PCB and the air pressure switch.
---
---
Which Ariston boiler problems need a heating engineer?
While there are a few Ariston boiler problems you can resolve yourself, such as increasing low boiler pressure, the vast majority have to be repaired by a fully-qualified Gas Safe engineer. Use the table below to identify the possible cause of a fault with your Ariston boiler and find out if you need to book an appointment with an engineer.
| Problem | Possible Cause | Do you need an engineer? |
| --- | --- | --- |
| No heat or hot water | Broken diaphragms and airlocks, failure of motorised valves, issues with the thermostat or low water levels | Yes |
| Leaking and dripping | Most common cause is a broken internal component but it will depend where the water is leaking from | Yes |
| Banging, whistling or gurgling noises | A common cause is air in the system, alternatively it could be that the water pressure is too low or it's kettling | Yes |
| Pilot light goes out | Could be a broken thermocouple which is stopping the gas supply | Yes |
| Losing pressure | There could be a water leak in the system, the pressure relief valve needs replacing or the radiators have been bled recently | Only if there's a leak |
| Frozen condensate pipe | Your boiler should display a fault code or warning notification | Follow the advice in our guide to thawing a frozen condensate pipe but contact a heating engineer if you don't feel comfortable |
| Thermostat issues | Thermostat may be turned off or not set to the correct settings (time etc.) | Consider replacing |
| Noisy boiler | Limescale or sludge building up on the boiler's heat exchanger can cause kettling, given that name as the noise can sound like a kettle | Yes |
| Radiators not getting hot | Sludge or air build up in the system or an unequal distribution of heat | You will need to bleed the radiators which doesn't require an engineer unless you don't feel like carrying out the task yourself. |
| Boiler keeps switching itself off | Could be low water pressure, a problem with the thermostat or a lack of water flow due to a closed valve, air in the system or the pump not circulating the water in the system correctly | Yes |
How to reset an Ariston boiler
After a fault has been repaired, the boiler will probably need resetting to get it going again. On the majority of boilers, resetting a boiler involves holding down the reset button for up to 10 seconds, but you should consult the manual that came with your Ariston boiler to ensure you reset your boiler properly.
Should the fault keep reoccuring and you're frequently having to reset your boiler, it might be time to consider a replacement boiler.
Ariston boiler warranty
Many Ariston boilers have a 2 year warranty as standard but having recently introduced 8 and 12 year warranties on some boilers you could be well looked after. Use our guide to Ariston warranties for more information. Once under warranty, you'll need to have your Ariston boiler serviced annually to keep it valid, otherwise it will end early.
Ariston boiler insurance and ongoing cover
If your boiler warranty has ended or will be coming to an end soon, it might be worth considering boiler insurance. This insurance can be taken out with your energy supplier, but there's absolutely no obligation to do so. When comparing boiler insurance, keep an eye out for ones that offer annual service and safety inspections.
Should you replace your Ariston boiler?
There comes a point where repairing Ariston boiler problems can get time consuming and expensive, if faults are appearing over and over again. Faults are most likely to develop as the boiler ages and if your Ariston boiler has been heating your home for anymore than 8 years, then you might want to consider replacing it with a newer model.
A new Ariston boiler could be saving you up to £300* a year in a detached home. Take a look at the table below to see how much you could be saving depending on your current boiler rating and property.
| House Type | G (less than 70%) | F (70-74%) | E (74-78%) | D (78-82%) |
| --- | --- | --- | --- | --- |
| Semi-detached | £195 | £140 | £125 | £110 |
| Detached | £300 | £210 | £165 | £135 |
| Detached bungalow | £155 | £110 | £100 | £90 |
| Mid-terrace | £170 | £120 | £105 | £95 |
| Mid-floor flat | £80 | £55 | £50 | £45 |
Who should replace my Ariston boiler?
If you're looking to replace your Ariston boiler then you'll be needing a Gas Safe registered engineer to carry out the installation, but would you prefer a local engineer or national company?
Local engineers are likely to offer very competitive rates and should deliver a personal service throughout your communications with them.
While branded manufacturers may cost slightly more than a local engineer, you'll be covered by big brand protection and they could provide extra services such as ongoing boiler cover. When considering engineers, we recommend getting up to 3 quotes from different engineers. Using our service you can get free quotes from reliable engineers near you.
Find trusted engineers near you with our free service by sending us an enquiry today.
*According to the latest figures from the Energy Saving Trust
---
Get Ariston Boiler Quotes
---