Should You Switch from Oil to LPG Heating?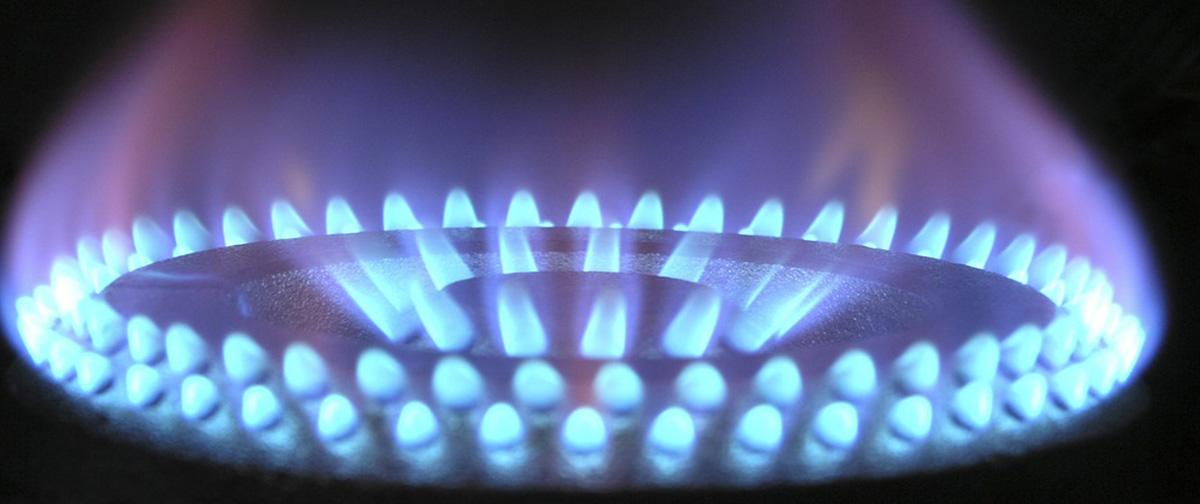 If you live in one of the 1.3 million UK homes not connected to the gas grid, it's likely that you're using an oil-fired boiler to heat your home and hot water. While these boilers have many benefits and are very effective, they also produce significant levels of carbon which is a big contributor to global warming.
When it's time to replace an oil boiler, many people are choosing to make the switch from oil to a cleaner energy source such as LPG, but is it the right choice for your home?
---
---
Oil vs LPG: What's the Difference?
LPG stands for Liquefied Petroleum Gas and is a colourless hydrocarbon gas which has been pressured into a liquid form. It can be extracted from natural gas streams or petroleum but usually it is collected as a byproduct of the crude oil refinery process. There are 2 types of LPG: butane and propane. Butane is usually used in indoor heating systems as it has a higher boiling point. Heating oil is a form of kerosene produced through the heating of crude oil.
Both heating oil and LPG are liquid fuels which need to be delivered to your home and stored in a tank in your garden. In many cases you can choose to install this tank underground so it is out of sight.
Advantages of Switching From Oil to LPG
Coal, wood and oil-fired boilers have all been popular off-grid heating choices over the years, but times have changed. There is an increased awareness about the damage that burning these fossil fuels has done to our planet, and the resulting climate change is now an international concern. Many off-grid home owners are looking for a more environmentally friendly way to heat their homes with minimal costs, and LPG boilers often fit the bill.
LPG is a much cleaner fuel when burnt and produces less harmful emissions than oil making it the more environmentally friendly choice.
LPG is a very efficient fuel and if you're replacing an old oil boiler with a modern condensing LPG model you could be improving the efficiency of the heating system by as much as 20%.
LPG boilers are usually cheaper to buy and simpler to install than oil boilers.
LPG, as the cleaner burning fuel, produces less ash and soot than oil boilers which makes the boiler easier – and therefore cheaper – to maintain and service.
There are far more Gas Safe registered engineers than OFTEC engineers (the competent person registration schemes for each type of fuel) which should make it simpler and quicker to find help when your LPG boiler needs servicing or repairs.
LPG boilers are a lot quieter than oil boilers when working.
LPG can also be used in cooking appliances and heaters as well as boilers, but oil can only be used in your boiler.
Disadvantages of Switching to LPG
Oil is a more efficient fuel than LPG generating around 10 kW of energy per litre while LPG produces about 7 kW per litre.
Heating your home with LPG will cost more than oil heating, so be prepared for an increase in your bills.
However, while LPG is a more costly fuel than oil, it is a far cleaner fuel and better for the environment and is still significantly cheaper than using an electric heating system. In addition, although LPG is more expensive to buy, the prices tend to be much more stable than oil prices which are prone to fluctuation.
Read more about the pros and cons in Oil vs LPG.
---
---
LPG Heating Costs
Before you make the switch from oil to LPG, it's important to note that LPG is a more expensive fuel than oil. The table below will give you a rough idea of the difference in price between LPG and oil as well as other popular heating fuels. These prices are based on figures from May 2018 and are intended as a representation only.
| Heating Fuel Type | Average Price (per kWh)* | Annual Heating Bill – 1-2 Bed House with Average Consumption of 8,000 kWh | Annual Heating Bill – 3-4 Bed House with Average Consumption of 13,000 kWh | Annual Heating Bill – 5+ Bed House with Average Consumption of 18,000 kWh |
| --- | --- | --- | --- | --- |
| Natural Gas (from the grid) | 0.42p | £336.00 | £546.00 | £756.00 |
| Heating oil (kerosene) | 0.49p | £392.00 | £637.00 | £882.00 |
| LPG | 0.58p | £464.00 | £754.00 | £1,044.00 |
| Electricity (from the grid) | 16.3p | £1,300.40 | £2,119.00 | £2,934.00 |
Based on these figures, heating a home with LPG rather than oil would be £117.00 more expensive annually or £9.75 extra per month. For many people, the environmental benefits of using LPG outweigh the slight increase in heating bills.
LPG Suppliers
Calor Gas
Calor Gas has been producing and supplying LPG in Britain since 1935. The company was the first in the UK to supply cylinders of LPG and, alongside bulk deliveries, continue to do so for off-grid homes and business today. In addition to LPG, LNG and Autogas, Calor have also developed BioLPG as part of their ambition to provide 100% renewable energy solutions by 2040. BioLPG is made from waste, residues and sustainably sourced vegetable oils to minimise impact on the environment.
Flogas
Since 1984, Flogas has been supplying LPG to British homes and has since established a presence in the Republic of Ireland, Northern Ireland, the Netherlands, Norway, Sweden and Belgium. This Irish company has more UK depots than any other LPG supplier and will deliver LPG to your home in bulk or in bottles or cylinders.
Avantigas
AvantiGas supplies homes and businesses in England, Scotland and Wales with LPG in bulk
LPG bulk gas, LPG gas bottles, aerosol propellant and biomass renewables. The company is owned by the UGI Corporation which is an international distributor of LPG.
Ready to Switch from Oil to LPG?
If your home is off-grid and you are looking to install an LPG boiler, you need to ensure the engineer is Gas Safe registered. Send us an enquiry today - we'll find up to 3 engineers in your area to provide free, no-obligation quotes.
---
---
Note about renewable heating: Although a cleaner fuel than oil, LPG boilers still produce harmful emissions. If your priority is to reduce your carbon footprint, renewable heating solutions such as air source/ground source heat pumps, solar heated water and solar powered electric heating are the greenest options available. Find out more about renewable heating here.