What is a System Boiler? Pros, Cons & Costs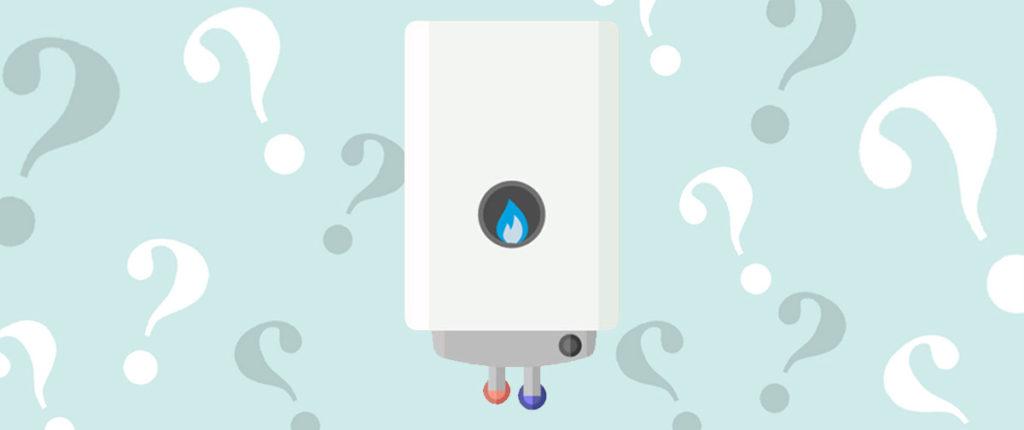 Need a boiler that can meet high demands for hot water? A system boiler could be the perfect option as they store hot water in a cylinder. In this guide, we'll take you through the pros, cons and costs of system boilers. So, if you've ever wondered 'how much does a system boiler cost?', you'll find the answer in this article.
What is a system boiler?
A system boiler directly heats your central heating system and produces hot water for a storage cylinder. They work like a regular (conventional) boiler in that they need to store hot water, but unlike regular boilers they take their water supply directly from the mains. This makes them much more compact than regular boilers but still able to deliver a high volume of domestic hot water.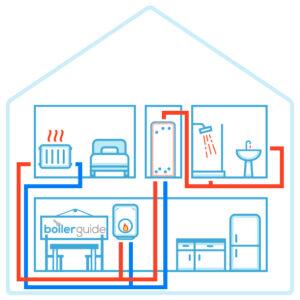 How does a system boiler work?
With a system boiler, the majority of the components required for generating heating and hot water are built into the boiler. The only external part required is a cylinder that stores hot water.
By taking their water supply directly from the mains, system boilers eliminate the need for a tank of water in the loft, which would be needed with a regular boiler. They then heat the water to warm up the central heating as well as hot water for a cylinder.
How are they different from a combi boiler?
The main difference between a system and a combi boiler is that a system boiler can deliver a greater volume of domestic hot water as it keeps a store of hot water on standby in a storage cylinder. A combi boiler does not include a hot water cylinder because combi boilers are compact systems that deliver hot water on demand rather than storing it up.
While this is great news for homes with limited space, it does mean that combi boilers aren't without their limitations. Without a cylinder to store domestic hot water, combi boilers are unable to meet higher demands for hot water. So for properties with multiple bathrooms, a system boiler would be the more suitable option.
Combi boilers deliver domestic hot water straight to taps, baths and showers on demand while system boilers store it in a cylinder.
 
If a combi boiler sounds like a more suitable heating system for your home then find out the Best Combi Boilers.
How are they different to a regular boiler?
Regular boilers go by many names: conventional, heat-only and open-vent to name a few. They're the most traditional heating system, often found in older properties. Unlike system and combi boilers, regular boilers don't take their water supply directly from the mains. Instead, feed and expansion tanks need to be installed in the loft.
The feed tank fills with cold water from the mains which then travels down to the boiler thanks to gravity. Meanwhile, the expansion vessel ensures the level of water in the system remains consistent. This is a crucial part of the system because water expands when heated.
Due to the complexity of the pipework needed to install a regular boiler, they're often only recommended as part of a like-for-like boiler replacement. So if you're looking for a more straightforward heating system capable of meeting high demand a system boiler could be the best option.
System boilers are a modern take on the regular boiler that don't take up as much space but can still meet high demands for hot water.
Is a system boiler right for your home?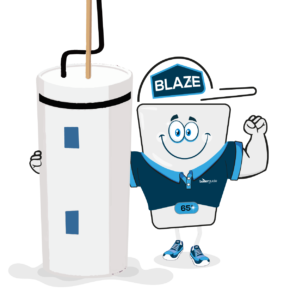 With a system boiler, you're getting the best bits of a combi and regular boiler. They heat water directly from the mains like a combi, which removes the need for any tanks in the loft, before storing it in a cylinder like a regular boiler to meet higher demand.
The boiler type best suited to your home is essentially down to the size of your property and the level of demand for heating and hot water. In terms of space, combi boilers require the least while regular boilers need the most. System boilers sit in the middle of this scale as a hot water cylinder is essential but they don't need any additional tanks.
As a hot water cylinder is needed, typically installed in airing cupboards or the loft, you will need enough space to fit it in your home. If you live in a small home or flat, it's unlikely that you'll have room for a cylinder which would make a combi boiler more suitable. Smaller properties are unlikely to need a system boiler anyway as the hot water demands will be lower.
By taking on the best bits of combi and regular boilers, it's no surprise that installing a system boiler comes with a number of benefits:
Easier installation
Installation of a system boiler can be easier, quicker and neater than the installation of a regular boiler. This is due to many of the individual components of the heating and hot water system being built into a system boiler. By building in components, the unit is more compact and only requires a cylinder that can be stored in an airing cupboard.
Great for high hot water demand
A system boiler uses a large tank of stored water meaning you can use multiple taps simultaneously without a reduction in pressure. This makes it ideal for busy or large households with more than one bathroom.
Fast and economical
System boilers include a pump, which means it responds quickly and has more economic running costs.
No need for a cold water feed tank
System boilers don't require a feed and expansion tank, or a cold water feed tank as they can be used with pressurised cylinders. This can save space and still gives you the option of having a system boiler even if you don't have a loft.
Compatible with solar thermal
If generating hot water with solar is high on your agenda then a system boiler is worth considering. The tank or cylinder that stores hot water can be altered to heat water using solar power.
While there are plenty of benefits to installing a system boiler, it's worth noting the potential cons too. Here are a few considerations to make before having a system boiler installed:
System boilers can take up more space
Although there is no need for a cold water feed tank, system boilers actually take up more space than combi boilers. This is due to the need for a hot water tank. However, the amount of space they need is still less than a regular boiler needs.
The cylinder needs to be well insulated
As the hot water is sitting in a cylinder, the temperature will gradually drop over time. To help reduce heat loss, it's a good idea for the cylinder to be well insulated. A well insulated cylinder will keep heat within the cylinder which not only means warmer water for longer but less energy waste too. This is really more of a consideration than a disadvantage as insulating a hot water tank is cheap and straightforward in most cases.
Hot water tank size
The amount of hot water you can use will be dictated by the size of your tank or cylinder. Once the cylinder is empty, you will need to wait for more water to be heated. On average, this process can take between 20 and 30 minutes depending on the model.
Hot water isn't instant
As the hot water is stored in a tank or cylinder that can only hold so much water, it can run out when lots of hot water is used. The system boiler will then have to heat more water and fill the tank again before your home has hot water again.
---
---
Which are the best system boilers?
The best system boilers are manufactured by Baxi, Ideal, Vaillant, Viessmann and Worcester Bosch.
Baxi 800

The 800 range of system boilers, manufactured by Baxi, are compact and lightweight units designed for a straightforward installation. The units in this range are covered by a 10 year warranty and boast a number of features to ensure reliability and highly efficient operation:
The Baxi 800 range of system boiler have the following features:
Fitted with high-quality brass components
The Adey Micro2 magnetic system filter helps to greatly reduce the risk of a fault
Compact dimensions for installation in a standard cupboard
OpenTherm technology allows the system to be controlled using a smartphone or tablet
Fully compatibility with the Megaflo Eco cylinder
Ideal Logic Max
Ideal are one of the most well known boiler manufacturers in the UK. They've been manufacturing heating systems since 1906 and have built a great reputation with homeowners and heating engineers alike.
Ideal built on the success of the Logic+ range to deliver the Logic Max system boiler which includes the quality Ideal system filter. All units in the range come with a lengthy 10 year warranty which shows the confidence Ideal has in the reliability of Logic Max boilers.
Ideal Logic Max system boiler features and benefits include:
Lightweight and compact design help to make for a quick installation
Large digital display for straightforward user-friendly control
Suitable for installation within a cupboard
Frost protection keeps garage and loft installations running in winter
Vaillant ecoTEC Plus
Vaillant has built up a reputation for manufacturing reliable and highly efficient heating systems. Their ecoTEC Plus range spans across combi, regular and system boilers to give a suitable option for almost any property type.
Vaillant ecoTEC Plus system boilers are available with a 5 year warranty as standard which can be extended to 7 or 10 years when installed by a Vaillant Advance Installer.
Vaillant ecoTEC Plus system boiler benefits:
Able to use 16% of its maximum power to lower fuel costs
Stainless steel heat exchanger increases efficiency and performance
Quiet Mark accreditation guarantees near silence during operation
Can be controlled using the vSmart app
Precision heating lowers energy usage
LPG conversion (612 & 615 models)
Viessmann Vitodens 200-W
When it comes to innovation, Viessmann is an industry-leader. They manufacture gas combi, regular and system boilers as well as oil-fired system boilers too. The 200-W is Viessmann's flagship range of highly efficient boilers that can help to lower a property's energy consumption. Up to 98% of fuel used by the Viessmann Vitoden 200-W can be converted into usable energy, keeping energy bills to a minimum.
Viessmann Vitodens 200-W system boiler features and benefits:
As much as 98% of the fuel used can be converted into heat
Low fan speed allows for quiet operation
A modulation range of 1:17 allows them to use only a tiny bit of fuel when demand allows
Touchscreen display allows for simple control
Worcester Bosch Greenstar i

Worcester Bosch is a leading boiler manufacturer with one of the widest ranges of gas and oil combi, regular and system boilers. The Worcester Bosch Greenstar i range is their most popular selection of system boilers and includes models with central heating outputs of 9.2 kW up to 24.6 kW.
Worcester Bosch Greenstar i features and benefits:
Easy-to-use boiler controls
Electricity usage is lowered thanks to a low energy pump
Compatible with the highly-efficient Greenstore cylinders
Can be used alongside Greenskies solar panels
Wall-mounted design for perfect installation between compact kitchen cupboards
A Condensesure siphon prevents the condensate pipe from freezing at temperatures of -15°C for as long as 48 hours
Comparing system boiler reviews
Finding the best and most suitable system boiler for your home involves taking the time to compare different models. To do this, you'll need to know what to look for and compare. When comparing system boilers, these are some things to make note of:
Output rating
This is the power of the boiler and is measured in kilowatts (kW). System boilers have a central heating output rating which gives an idea of how many radiators the unit will be capable of heating up.
Efficiency
Boilers convert fuel into usable energy and how much of the fuel ends up being converted is reflected in the efficiency rating. Effectively, the higher the efficiency rating, the less fuel the boiler will need to use.
Warranty
All boilers come with a warranty which will see that you're covered by the manufacturer should it develop an issue after the installation. What the warranty covers and how long for will vary from boiler to boiler.
Potential cost
System boiler prices range from around £500 to £2,000 (without the cylinder and before installation). Depending on how much you're looking to spend there are many options to suit all budgets.
Heating controls
Having greater control of your heating will allow you to keep energy usage to a minimum. Many modern boilers can now be controlled from a smartphone or tablet.
Heating engineer reviews
When it comes to boilers, heating engineers are the experts. Reading their reviews and getting opinions from fully-qualified heating engineers will give you valuable insight into the system boiler you're considering.
Customer reviews
You want to be confident that your new system boiler will be reliably heating your home for many years to come. Taking the time to read through reviews left by homeowners who have already installed a certain boiler will let you know if they've had any problems over the years.
---
---
System boiler prices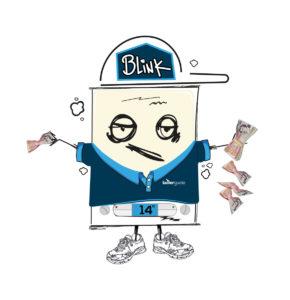 System boiler prices can vary greatly depending on the manufacturer and model. Looking at the potential cost of all gas system boilers available prices can range from £500 right up to around £2,000.
Of the best system boilers we recommend, models manufactured by Baxi and Worcester Bosch are, on average, available at the lowest price. Prices for the Baxi 800 and Worcester Bosch Greenstar i range both begin at around £900. Meanwhile, the most expensive of these system boilers are in the Vitodens 200-W range manufactured by Viessmann, with prices average stretching out to £1,500.
Remember that the system boiler prices in this table only cover the cost of the unit itself and not the installation. If you need a hot water cylinder either installing or replacing then that will add to the costs too.
| System Boiler Model | Average Price (excluding installation) |
| --- | --- |
| Baxi 800 | £900 – £1,000 |
| Ideal Vogue Max | £1,000 – £1,250 |
| Vaillant ecoTEC Plus | £1,000 – £1,250 |
| Viessmann Vitodens 200-W | £1,250 – £1,500 |
| Worcester Bosch Greenstar i | £900 – £1,100 |
System boiler installation costs
In addition to the system boiler prices, you will also need to remember the installation costs. Many things can have an impact on system boiler installation costs, including:
Complexity of the installation
Rates charged by the installer
Where you live (boiler installations tend to be more expensive in London, for example)
On average, the installation of a new system boiler will cost £500 – £1,000 but it could well stretch beyond this mark. In the table below, we reveal the potential cost of the best system boilers including the installation.
| Boiler Model | Average Price (excluding installation) | Approximate cost of boiler fully installed |
| --- | --- | --- |
| Baxi 800 | £900 – £1,000 | £1,400 – £2,000 |
| Ideal Vogue Max | £1,000 – £1,250 | £1,500 – £2,250 |
| Vaillant ecoTEC Plus | £1,000 – £1,250 | £1,500 – £2,250 |
| Viessmann Vitodens 200-W | £1,250 – £1,500 | £1,750 – £2,500 |
| Worcester Bosch Greenstar i | £900 – £1,100 | £1,400 – £2,100 |
Depending on the complexity of the installation, a system boiler installation can take anywhere between 1 and 3 days. The quickest and most straightforward type of system boiler installation is a like-for-like replacement. The installation of a system boiler will take longer when it's replacing a different type of heating system. For example, replacing a combi boiler with a system boiler would involve rerouting the pipework and installing a hot water cylinder. Installation time will also increase if you're planning to move the boiler to a new location.
What size system boiler do you need?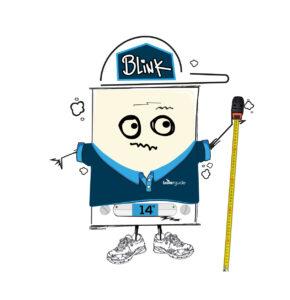 The size of the system boiler is one of the most important factors to consider. And by size, we don't mean the physical dimensions of the boiler, we mean the power the unit is able to put out. This is known as the output rating and is measured in kilowatts (kW).
Effectively, the higher the output rating, the more powerful the boiler. Having said this, it isn't a good idea to simply install the system boiler with the highest output rating. An output rating that's too high for your home could cause your energy bills to rise and if it's too low, it will struggle to meet demand.
You can work out the most suitable output rating for your home by counting up the number of bedrooms, radiators and bathrooms. Using this information, you can get an idea of the level of demand for central heating and domestic hot water.
The recommended output ratings in the table above are intended as a guide. To get a more accurate idea, you should get a quote from a Gas Safe registered engineer.
| Bedrooms | Bathrooms | Radiators | Recommended Output |
| --- | --- | --- | --- |
| 2 | 1 | 10 | 9-15 kW |
| 3 | 2-3 | 15 | 18-26 kW |
| 4 | 3+ | 20 | 27-40 kW |
A system boiler with an output rating of 28-34 kW will meet the heating demands of a home with 3 bedrooms and 2-3 bathrooms.
 
If you live in a smaller property with one bathroom and little space to spare for a cylinder a combi boiler would be a more suitable heating system. You can find out the perfect output rating for your home in What Size Boiler Do I Need?
In addition to the size of the system boiler, the cylinder will need to have sufficient capacity to meet the hot water demands of your home.
What size hot water cylinder do you need?
Unlike combi boilers, system boilers don't provide domestic hot water on demand. Instead, hot water is stored in a cylinder until it needs to be delivered to a bath, tap or shower. This allows them to meet higher demands for domestic hot water, which is ideal for properties with multiple bathrooms.
The downside to cylinders is that once they're empty you have to wait for it to fill up again before you'll get hot water out of the taps. The time it takes to refill with hot water will depend on the model but typically ranges from 20 to 30 minutes.
Before deciding on a manufacturer and model, there are some important considerations to make when installing a hot water cylinder:
Vented or unvented
Direct or indirect
Capacity
Vented or unvented?
In the past, traditional vented cylinders were commonplace as they were installed alongside a regular boiler. Water is delivered to vented cylinders from a cold water tank in the loft. As part of a system boiler installation you should however turn to an unvented cylinder.
Unvented cylinders take their water supply directly from the mains, rather than a tank, which allows for stronger flow rates and a much lower risk of water contamination.
Direct or indirect?
The water within an indirect cylinder is heated by a boiler or solar thermal technology. Meanwhile direct cylinders include an immersion heater rather than an electrically powered immersion heater as is the case with direct cylinders. So when having a system boiler installed, an indirect cylinder will be needed.
Capacity
When it comes to choosing a suitable hot water cylinder for your home, it's important to consider the hot water demands of your home. This is because the capacity, typically measured in litres, of hot water cylinders will vary from model to model. So if you live in a large home with multiple bathrooms and have a high demand for hot water then a cylinder with a large capacity would make the most sense.
As a guide, the table below shows the cylinder capacity (litres) you should consider depending on the number of bathrooms in your property.
| Bedrooms | Bathrooms | Cylinder Capacity (litres) |
| --- | --- | --- |
| 1 | 1 | 120 – 150 |
| 2 | 1 | 180 |
| 3 | 2 | 210 |
| 4 | 2 | 250 – 300 |
| 4+ | 2+ | 300+ |
Leading hot water cylinders include the Heatrae Sadia Megaflo, Worcester Bosch Greenstore and Viessmann Vitocell 200-V. You should check that your new system boiler is compatible with the cylinder that you're considering. Additionally, if you're planning to invest in solar thermal in the future then the cylinder must be solar compatible.
Finding the best system boiler installer
A new system boiler is a big investment so you'll want the installation to be carried out to the highest standard by a competent installer. A gas-fired system boiler must be installed by a Gas Safe registered engineer (an OFTEC technician is needed for the installation of oil boilers).
Rather than accepting the first quote you receive, we highly recommend comparing at least 3 quotes from different companies. Taking the time to compare quotes will help you to find the most competent installer offering the most competitive price.
Complete our simple online form today and you'll get free quotes for the installation of a new system boiler from up to 3 heating companies based in your area. After completing the form, each company we match you with will give you a call to arrange a date and time to quote for the boiler installation.