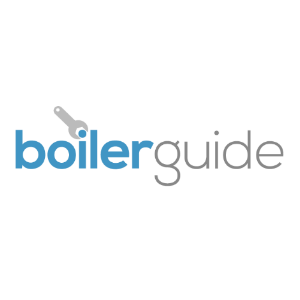 Alternatives to Gas Boilers: What are Your Options?
In the UK, gas boilers are the heating system of choice. Around 22 million homes are heated by a gas boiler, however, some of the alternatives to gas boilers can be more efficient, require less maintenance and could potentially last longer.
Whether it's the case that your property isn't connected to the gas network or you're simply looking for a more efficient alternative to the gas boiler, there are a number of choices from other boiler types to renewable heating systems.
---
Get FREE Boiler Quotes
If it's time to replace your current boiler, use our free service to
get quotes now
.
---
What are the alternatives to gas boilers?
When it comes to finding an alternative to gas boilers, it comes down to whether you want a different type of boiler or a renewable heating system.
The choice of fuel when looking at different boiler types includes:
Electricity
Liquefied Petroleum Gas (LPG)
Oil
Biomass (also considered a renewable)
Renewable heating systems are a low-carbon alternative to gas boilers that take energy from sustainable sources, options include:
Air source heat pump
Ground source heat pump
Solar thermal
Finally, there are also hybrid heating systems which allow you to combine a conventional gas boiler with a heat pump so you can make the switch to a more environmentally friendly heating system.
Alternative types of boiler
Natural gas isn't the only fuel used by boilers to generate central heating and hot water. In fact, there are a number of options that all have their own benefits.
Oil boiler
In terms of popularity, oil comes second to natural gas. For those living off the gas network, oil is the perfect alternative as it is as affordable as gas and can be stored at the property. In addition, oil boilers themselves tend to be of a similar price to gas boilers.
Many of the leading gas boiler manufacturers, including Worcester Bosch and Viessmann, also have ranges of oil boilers. In addition to those manufacturers who cover a number of fuel types, there are specific oil boiler manufacturers, including Firebird, Grant and Mistral who are all well known for delivering efficient and reliable oil boilers.
You can compare oil boiler prices and reviews using our Comparison Tool.
LPG boiler
Liquefied Petroleum Gas (LPG) is, like natural gas, a fuel which can be burned to generate energy but, unlike natural gas, it's stored onsite rather than delivered through a pipe network as and when needed.
Some natural gas boilers are LPG compatible which could help for a smooth transition from a gas boiler. Find out more in our LPG Boiler Guide.
Electric boiler
All modern boilers have electrical components to operate but only electric boilers use electricity as a fuel.
The main concern with electric boilers is that electricity is expensive, especially when compared to natural gas and oil. However, for smaller properties, such as flats, that aren't connected to the gas network and have nowhere to store oil or LPG, electric boilers are a cost effective solution.
As electric boilers are only able to produce smaller amounts of hot water, they're not suitable for larger properties.
Biomass
Biomass boilers bridge the gap between the alternative boiler types and renewable heating systems. They operate in the same way as conventional boilers, by burning fuel, but rather than burning fossil fuels, they burn biomass – biological material that comes from plant-based organisms (wood logs, chips or pellets).
While burning gas or oil releases more carbon into the atmosphere, burning natural materials is a carbon neutral process. This is because the tree only releases carbon it had absorbed during its lifetime. Vast amount of waste wood is sent to landfills every year so instead using that waste for fuel will reduce the amount of waste that we're producing.
There are manually-fed and automatically-fed biomass boilers so if you choose a manual one then you will need to fill it with fuel as and when needed. While an automatic will save you from this job, they can take up even more space.
Unfortunately for biomass boilers, they require a lot of maintenance, more than any other heating system. The ash left behind from burning wood will need to be cleaned out on a regular basis.
Renewable heating systems
A renewable heating system takes energy from renewable energy sources such as the air, ground and sun before converings it into heat for the home. Unlike fossil fuels, these energy sources are sustainable and will never run out.
Choosing a renewable heating system as an alternative to a gas boiler would come with a number of benefits:
No carbon emissions
Lower energy bills
Potential to receive payments through the Renewable Heat Incentive (RHI)
Don't tend to need the same level of maintenance
Can last as long as 20-25 years – compared to around 10 for a gas boiler
Air source heat pump
Air source heat pumps essentially work in the same way as air conditioners but with the opposite result. They have a fan that brings in outside air and extracts the warmth from that air before heating it further, some models can even do this in temperatures as low as -20°C.
An air source heat pump is at its most efficient when operating at low temperatures, making them perfect for a heating system which includes underfloor heating or large radiators.
Ground source heat pump
Underground temperatures are at a constant temperature of 10-15°C, warmth that a ground source heat pump can harness and use to provide central heating and hot water to a property.
To get to this heat, a ground source heat pump includes a pipe network that circulates from the heat pump under the ground in a space and back up to the heat pump. As they include a fairly extensive pipe system, you will need a reasonably sized outdoor space.
Solar thermal
It's widely known that solar panels (PV systems) can generate electricity for a property using energy from the sun but solar thermal panels use that same energy for heating water.
Within the panels are tubes of fluid which take in heat from the sun, this energy is then passed through a heat exchanger to warm up the water in a cylinder. Once the water in the cylinder is warm enough it can be used for:
A wet central heating system
Taps, baths and showers
---
Get FREE Heat Pump Quotes
Get FREE Air Source Heat Pump quotes from trusted engineers in your area.
Get quotes now
---
Hybrid heating systems: Best of both worlds
Replacing your gas boiler with an alternative wouldn't be the most cost-effective if it doesn't yet need replacing. Gas boilers can potentially last between 10-15 years but this could vary depending on the make, model and condition of the unit – a heating engineer will be able to tell you if it's time to replace your boiler.
Should you want to turn to a renewable heating system but have only had your existing gas boiler installed fairly recently then you could benefit from the best of both worlds with a hybrid heating system.
Hybrid heating systems are made up of a conventional boiler and a renewable heating system such as a heat pump. The system will switch between the boiler and heat pump depending on which will run the most efficiently depending on the heating and hot water at any given time. For example, air source heat pumps are at their most efficient in the summer (when the air is warmer) and gas boilers work most efficiently during the winter – making them the perfect pair.
The system will be monitoring the outdoor temperature at all times to ensure the most efficient heating system is used when the heating is turned on.
How much do alternatives to gas boilers cost?
The cost of a boiler will vary depending on the make, model and the type of boiler being installed (combi, system or regular).
| Alternative to Gas Boiler | Potential Cost (excluding installation) |
| --- | --- |
| Oil boiler | £2,000 |
| LPG boiler | £350 – £2,500 |
| Electric boiler | £1,500 – £2,500 |
While renewable heating systems will potentially save you more money on your energy bills, they do come at a higher upfront cost.
| Renewable Alternative to Gas Boilers | Potential Cost (excluding installation) |
| --- | --- |
| Air source heat pump | £4,000 – £11,000 |
| Biomass boiler (manually fed) | £4,000 – £10,000 |
| Biomass boiler (automatic) | £9,000 – £21,000 |
| Ground source heat pump | £8,000 – £12,000 |
| Solar thermal | £3,000 – £5,000 |
Are there any other alternatives to gas boilers?
All of the boilers and renewable systems we've mentioned so far will connect to your central heating system to provide heating all around your property. However, if you're just looking for a single room to be heated up without the need for a gas boiler then you have a number of options too:
Electric storage heaters
Storage heaters use electricity to generate heat. By making the most of cheaper nighttime tariffs, a storage heater will store up heat and then release it during the day. While this will allow you to heat a room with more affordable electricity, they're not the most efficient at releasing the heat into the room.
For example, all of the heat could well have been released by the evening, when you're likely to need it most.
Infrared heaters
Using infrared technology to heat a home is a relatively new advancement. Rather than heating up the space in a room, as we're used to with more conventional heating systems, infrared panels warm directly warm up the people and objects within it.
Infrared heating panels don't produce any emissions, won't circulate dust around the room (great news for asthma sufferers) and they're incredibly quiet.
How does the cost of gas compare to other fuels?
So there are plenty of alternatives to gas boilers but as well as looking at the systems themselves, it's worth considering how much the fuel will be costing too.
Natural gas is by far the cheapest fuel you can use to heat your home with electricity being the most expensive. We haven't included renewable fuels in the below table as they're all free (air, ground and solar), however, heat pumps will need an electricity supply to operate.
| Fuel Type | Average Cost |
| --- | --- |
| Natural Gas | 3.8p/kWh |
| LPG | 6.8p/kWh |
| Oil | 5.2p/kWh |
| Biomass | 6.4p/kWh |
| Electricity | 14.4p/kWh |
How will we be heating our homes in the future?
As the UK targets 'net zero' carbon emissions by 2050, the way we heat our homes will have to change and that means finding an alternative to the gas boilers.
Steps have already been taken as gas boilers will be banned from new build homes as of 2025 but, as yet, the replacement heating system is yet to be decided. However, the most likely is set to be a heat pump which, as it's being fitted into a new build, will mean the future property owner will avoid the upfront costs which are currently much higher than gas boilers.
While this ban means that homes of the future will be more efficient, what about all of the properties that are already burning fossil fuels? Well, while a renewable heating system holds all the answers in terms of efficiency, they can be difficult to retrofit. The ideal solution would be to go on using a boiler but with a more efficient fuel. That's where hydrogen comes in.
While it's not yet possible to have a hydrogen boiler installed, it might not be long until it is possible. Boiler manufacturers Worcester Bosch and Baxi have unveiled hydrogen boilers and there are calls for all boilers installed in the UK from 2025 to be hydrogen-ready.
The reasons for hydrogen getting so much support is that it doesn't release any emissions when it's burned and it's highly efficient. However, the trouble currently lies in the production of which is expensive and releases carbon into the atmosphere but this carbon can be captured.
Find out more:
Time for a new heating system?
No matter the type of heating system in your home, the time will eventually come when it needs to be replaced. And whether you decide to replace it with a gas boiler, oil boiler or renewable heating system, you can get free quotes from fully-qualified installers in your area using Boiler Guide.
Our network of installers spans right across the UK and by taking a few moments to complete our simple online form, we'll match you with installers who hold the relevant qualification to install the heating system you want to heat your home.
---
Get FREE Boiler Quotes
If it's time to replace your current boiler, use our free service to
get quotes now
.
---