Best Oil Boilers: Pros, Cons & Prices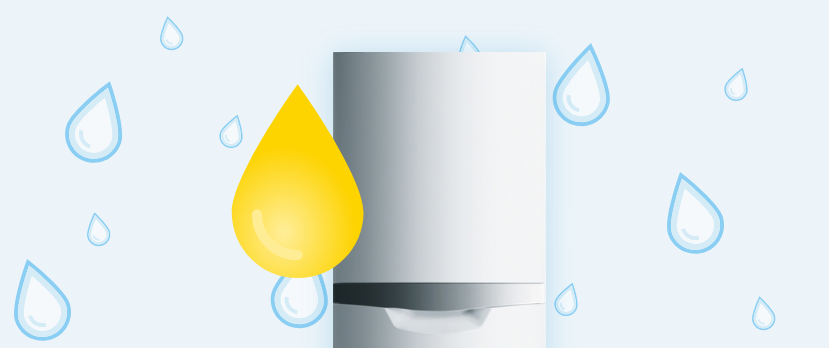 Here at Boiler Guide we know a thing or two when it comes to oil boilers and we're here to help you choose the best oil boiler for your home. Before you decide which is best for your home you'll need to think about energy efficiency, the length of warranty and performance, and weigh these up against the important cost of installation.
To save you a bit of time in your search for a brand new oil boiler, we've compared the 5 best oil boiler manufacturers and models, as well as the pros and cons that come with an oil boiler replacement.
What is an oil boiler?
A massive 85% of the country rely on gas fired boilers for their hot water and heating, but for the other 2 million homes that can't access the grid, oil tends to be the fuel of choice. Cheaper than electricity and LPG, oil boilers work in a similar way to gas boilers, but the fuel needs to be managed differently. Gas boilers enjoy a constant supply from the National Grid, but oil boilers come with a tank of oil that is kept somewhere on the property (usually in the garden) which needs to be topped up from time to time.
---
---
How does an oil boiler work?
In short – an oil boiler works in a similar way to a gas boiler. For those not up to scratch with the workings of a gas boiler, you'll find the below helpful.
The boiler is supplied with cold water, either from the mains if you have a combi or system boiler, or from a cold water tank kept in the attic if you've got a regular/conventional boiler system.

The oil gets ignited in the boilers combustion chamber and the heat exchanger then passes the heat to the cold water.

Your (now) hot water is then used in your radiators, taps and showers for heating and hot water. – Rather clever if you think about it.
Types of oil boiler
If you're on the lookout for a new oil boiler for your home, you will have a range of types to consider before making your choice of brand and installer.
It doesn't matter if you have gas, oil or LPG boilers, there are still 3 types of boiler system available in the UK.
Combi (combination) boiler
A combi boiler delivers your hot water and heating in one single unit. It takes the cold water supply directly from the mains and then heats the water on demand – providing plenty of hot water for central heating and taps.
System boiler
A system boiler again gets its cold water directly from the mains but unlike a combi it then sends the water to a separate hot water cylinder for storage. When it's bath time or you feel like popping the heating on, it's ready to go. Cylinders do empty though so you'll have to wait for it to top itself back up.
Regular (conventional) boiler
Houses with regular boilers take their water from a cold water tank that is kept in the attic. The water gets heated before being sent to a separate hot water cylinder to be stored until you're ready for heating or hot water. Again, just like a system boiler when the cylinder is empty you'll need to wait for it to refill.
The type of boiler you will need is based on the size of your home and how much hot water you need. Here at Boiler Guide we only work with the best installers who will be able to advise you on the most suitable boiler for your home.
Internal or external oil boilers
Some homeowners make the choice to have their oil boiler installed outside their home. Naturally this is called an external oil boiler. Internal and external boilers work in the same way and both require a tank of oil to be stored outside the home which is connected to the boiler.
If you're looking for more storage space at home, installing an external boiler makes sense. There's also the advantages of not having any carbon monoxide risk or leaking in your home along with the added peace and quiet of no boiler noise.
External boilers do have some issues though, most involve the effects of the great British weather. Exposure can lead to rusting and/or freezing in the winter, although most modern external oil boilers have been designed to withstand the problems cold weather brings. You may find an added cost if you're planning on installing your storage tank underground if you're not a fan of the aesthetic an external boiler provides.
---
---
Best oil boilers
Once you know just what type of boiler you are going to need, the next step is to choose which oil brand or manufacturer you are going to have installed. There are plenty of options on the market so to make it easier for you we've highlighted the top 5 boiler brands available to you.
Worcester Bosch Greenstar Heatslave II

The Worcester Bosch Greenstar Heatslave II is a condensing combi oil boiler that can be installed externally, so it won't take up any valuable space around the home. As a combi boiler, Heatslave II boilers provide central heating and hot water on demand, with an impressive flow rate of 15 litres per minute.
The range includes oil boilers with output ratings of 18 kW, 25 kW and 32 kW, making it easier to find a suitably powerful boiler for your property. Each of these boilers is highly efficient, which will help to keep your energy bills down and if you choose to have an internal model installed then the compact dimensions allow it to sit between kitchen units.
The Greenstar Heatslave II 12/18 has even been endorsed by the Energy Saving Trust.
Worcester Bosch Greenstar Heatslave II
Model
Output Ratings
Dimensions (HxWxD)
Efficiency
ErP Rating
Greenstar Heatslave II 12/18
18 kW
855 x 520 x 600mm
90%
Heat: A
Hot water: B
Greenstar Heatslave II 18/25
25 kW
855 x 520 x 600mm
90%
Heat: A
Hot water: B
Greenstar Heatslave II 25/32
32 kW
855 x 520 x 600mm
90%
Heat: A
Hot water: B
All of the above are designed for internal installation but external models of the Worcester Bosch Greenstar Heatslave II range are also available.
Grant VortexBlue

The Grant VortexBlue is an internal combi oil boiler, which means that it's capable of providing central heating and domestic hot water on demand without the need for any external tanks or cylinders. An efficiency rating of 91.7% makes this an A-rated unit for heat, while it also has a B for hot water.
Available in a range of outputs, including 21 kW, 26 kW and 36 kW, gives you a great chance of finding a suitable powerful boiler for your home. As standard, the Grant Vortex Blue is available with a 2 year warranty.
Grant VortexBlue
Model
Output Ratings
Dimensions (HxWxD)
Efficiency
ErP Rating
VortexBlue Internal 21
21 kW
860 x 470 x 603mm
90.81%
Heat: A
Hot water: B
VortexBlue Internal 26
26 kW
860 x 470 x 603mm
91.71%
Heat: A
Hot water: B
VortexBlue Internal 36
36 kW
860 x 470 x 603mm
94.56%
Heat: A
Hot water: B
All Grant VortexBlue boilers are also available as system boilers as well as for external installation.
Mistral Combi Standard

The Mistral Combi Standard boiler range includes 4 highly efficient condensing combi boilers that are available for indoor or outdoor installation. With 4 models available (CC1, CC2, CC3 and CC4), each with a different output rating between 15 kW and 41 kW, there's likely to be a unit to suit the heating and hot water demands of almost any property.
Manufacturer, Mistral, even claim that their Combi Standard range can produce almost twice as much hot water as any other oil combi boiler on the market.
Mistral Combi Standard
Model
Output Rating
Dimensions (HxWxD)
Efficiency
ErP Rating
CC1
15 - 20
865 x 600 x 600mm
92%
Heat: A
CC2
20 - 26
865 x 600 x 600mm
92%
Heat: A
CC3
26 - 35
865 x 600 x 600mm
92%
Heat: A
CC4
35 – 41
865 x 600 x 600mm
92%
Heat: A
Firebird Envirogreen

Firebird were the first brand in the UK to produce a SEDBUK Band A rated Combi boiler and the UK's first Blue Flame oil fired condensing boiler. Blue flame technology perfects the combustion process and lessens the carbon emissions of the boiler.
The Firebird Envirogreen range of condensing combi oil boilers are available as both standard and slimline models for installation in a utility room or kitchen. A range of output ratings including a 20 kW, 26 kW and 35 kW models are all available with each boasting high performance low NOx and Blue Flame burner options.
Firebird Envirogreen Combi
Model
Output Ratings (kW)
Dimensions (HxWxD)
Efficiency
ErP Rating
Envirogreen Combi HE20
20 kW
845 x 595 x 614mm
93%
Heat: A
Hot water: B
Envirogreen Combi HE26
26 kW
845 x 595 x 614mm
93%
Heat: A
Hot water: B
Envirogreen Combi HE35
35 kW
845 x 595 x 614mm
93%
Heat: A
Hot water: B
Warmflow Argentis Internal Combi
Founded in 1970, Warmflow is based in Northern Ireland manufactures award-winning oil fired boilers and has over 50 years experience heating homes across UK & Ireland. Their award winning range includes oil fired boilers, including the UK & Ireland's first AA rated combi boiler: The Argentis.
The Warmflow Argentis range are highly efficient condensing oil boilers with a range of output ratings from 21-33 kW in combi and system models, and up to 44 kW in regular heat only models. Argentis boilers can be installed inside or outside of the home, and the Boilerhouse range is designed for garages and outhouses.
Warmflow Argentis Internal or External Combi
Model
Output Rating
Dimensions (HxDxW)
Efficiency
ErP Rating
I21C
21 kW
865 x 602 x 515mm
91%
Heat: A
Hot water: A
126C
26 kW
865 x 602 x 515mm
91%
Heat: A
Hot water: A
133C
33 kW
865 x 602 x 515mm
91%
Heat: A
Hot water: A
Which is the best oil boiler?

Performance, warranty and reliability are the most important things to check before parting with your hard-earned money for your new oil boiler. The front-runners when looking at both homeowner and installer recommendations are the Worcester Bosch Greenstar Heatslave II and Grant VortexBlue ranges of oil boiler.
Yes, these boilers are among the most costly of oil boilers available on the market, but as a longer term investment you should receive great value. You can expect a new boiler to last between 8-12 years and the most efficient models will help you cut your energy bills.
Budgets are always dependent on personal circumstances but if you can avoid opting for the cheapest you are much more likely to benefit from added efficiency and a decent length warranty.
Drum roll…and now for the winner!
Winner: Worcester Bosch Greenstar Heatslave II
REMEMBER: Professional installers will have their own experiences of each brand from past installations and customer feedback so always get multiple quotes. Some installers receive incentives to install a certain brand so keep in mind that you might not be getting impartial advice. However, if the installer is specially trained to install a brand it could mean that you receive an extended manufacturer warranty.
---
---
Comparing oil boiler efficiency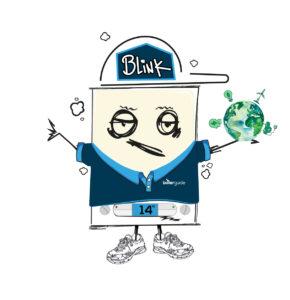 Modern boiler efficiencies reach in excess of 90% which means a maximum of 10p of every £1 spent on heating is wasted. Compared to some older boilers which run at efficiency levels as low as 60-70% and so waste 30-40p of every £1, your new boiler could deliver decent savings on energy bills.
Comparing oil boiler warranties
Always check the small print when you compare manufacturer warranties. The advertised 'lengthy guarantees' often come attached with strict terms and conditions. If you don't meet these, you could find your warranty null and void. All boilers include a standard warranty, but it's worth considering buying a longer or more comprehensive guarantee.
Grant and Worcester Bosch offer longer 10-year guarantees on some of their models. Keep-in-mind that these will depend on the installation being carried out by an installer who they've accredited themselves and who meets specific requirements.
| Best Oil Boiler Range | Warranty |
| --- | --- |
| Worcester Bosch Heatslave II | 2 years (can be upgraded to 5 years) |
| Grant VortexBlue | 2 years |
| Mistral Combi Standard | 2 years parts / 5 years heat exchanger |
| Firebird Envirogreen | 2 years |
| Warmflow Argentis | 5 years parts |
All manufacturers will stipulate that the boiler must be installed by an engineer who is qualified and / or registered with OFTEC (Oil Firing Technical Association). This is a standard requirement and something that's advisable regardless of warranty; after all, having a boiler installed by an unqualified person presents a significant safety risk. Assuming that this is the case and that you register your guarantee within a specified period (usually 30 days). The vast majority of manufacturer guarantees will only remain valid if your boiler is serviced every 12 months by an accredited installer.
You can find out more about each oil boiler manufacturer's warranty here:
Oil boiler prices
No pros and cons guide could be complete without the all important price of the oil boiler and for most of us, cost is the most important part of buying a new oil boiler.
Warmflow are at the lower end of the scale, with prices starting at £1,175 (on average), while Worcester Bosch Heatslave II prices can begin at over £2,000. Mistral prices begin at around £1,900, but the company doesn't offer much more in terms of warranty than the Warmflow or Firebird. Grant and Worcester are the pricier options starting at £2,100 at a minimum, but their warranties and service plans are more comprehensive.
| Best Oil Boiler Range | Potential Cost |
| --- | --- |
| Worcester Bosch Heatslave II | £2,190 – £2,425 |
| Grant VortexBlue | £1,335 – £2,665 |
| Mistral Combi Standard | £1,990 – £2,700 |
| Firebird Envirogreen Combi | £1,800 – £2,525 |
| Warmflow Utility HE | £1,175 – £1,795 |
These are guide prices for a like-for-like oil boiler replacement. Installation costs will also need to be taken into account.
Oil boiler installation costs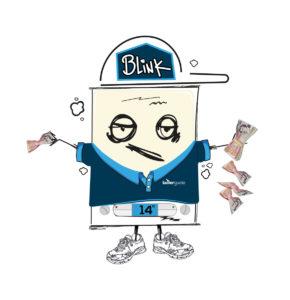 Installation costs will vary depending on the size of the boiler, the complexity of the installation, whether it's an internal or external oil boiler and, ultimately, based on the prices charged by the installer you hire.
On average, you can expect to pay anything from £500 - £2,000 for the labour and installation of your new boiler with the total being affected by a number of factors. For more information visit our article on New Oil Boiler Replacement. In total, new replacement oil boiler prices, including installation, could cost between £2,500 - £4,500.
To ensure you're getting the most competitive price, we highly recommend comparing quotes from 2-3 fully-qualified engineers, these can be both national companies and local independents. By simply completing our online enquiry form, you can get free quotes today from up to 3 reputable installers in your area.
What size oil boiler do you need?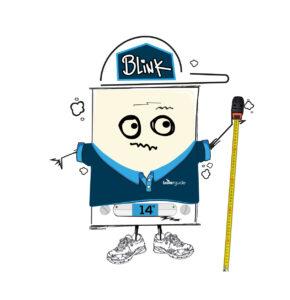 Boiler size is otherwise known as the output rating and tells you the maximum power of the unit in kilowatts (kW). A higher output rating will be able to meet higher demands for central heating and hot water.
System and regular boilers both only have central heating (CH) output ratings. Combi boilers however also have a domestic hot water (DHW) output rating as they directly deliver hot water to the taps as well as the central heating radiators.
Property size is the biggest factor in determining an appropriate output rating for your home. Using the number of bathrooms and radiators you have, a suitable output rating can be found. If your boiler is too powerful, you will be paying for excess fuel which you don't need to use. If it is not powerful enough, the boiler will not be able to provide enough hot water for your home.
The table below shows a rough guide to oil boiler sizing, but a professional heating engineer will be able to recommend the right size of oil boiler for your home.
| Number of Radiators | Combi Boiler Central Heating Output Rating | System Boiler Central Heating Output Rating | Regular Boiler Central Heating Output Rating |
| --- | --- | --- | --- |
| Up to 10 | 24-27 kW | 9-18 kW | 9-18 kW |
| 10-15 | 28-34 kW | 18-26 kW | 18-26 kW |
| 15-20 | 35-42 kW | 27-40 kW | 27-40 kW |
Should you install an oil boiler at all?
Yes
For off-grid homes, oil is still the cheapest central heating fuel when compared to LPG, electricity and biomass wood pellets.
Modern oil tanks are easy to maintain and many homes only need to have their tank refilled once a year.
No
You will need to monitor the amount of oil in your tank to ensure you do not run out and your order more in plenty of time.
The oil will need to be delivered by a lorry so you should consider accessibility of your property.
The oil tank needs to be stored on your property and must meet a range of safety regulations, including a firewall between the tank and your property.
Oil is a fossil fuel, supplies of which are running out. It also produces a lot of carbon when it is burnt. Carbon is a greenhouse gas which cannot escape our atmosphere and is causing the temperature of the planet to increase.
Because of the high levels of carbon emitted by oil boilers, the government intends to phase out the installation of oil boilers in the next 10-15 years (although no firm legislation has been confirmed). This may make oil more difficult to find and more expensive to buy.
Oil boiler alternatives
You may want to reduce your heating costs and/or carbon emissions. If you are considering replacing your oil boiler with an alternative heating system, or are installing a heating system from scratch in an off-grid new build, there are several options to consider.
LPG boilers
LPG or liquefied petroleum gas is a fossil fuel that differs from natural gas. An LPG boiler is suitable for an off-grid home as it can be stored on the property in a tank or bottles and emits less carbon into the atmosphere than oil.
Biomass boilers
A biomass boiler is fueled by biomass which is plant based organisms such as wood pellets, chips or logs. As biomass is a solid material, it needs to be stored on the property and fed into the boiler manually.
Heat pumps
There are two types of heat pump: air source and ground source.
Air source heat pumps extract heat from the air outside in temperatures as low as -20°C. This air passes over an exchanger coil where a refrigerant fluid is boiled and evaporates, turning into vapour. The vapour is then compressed at high temperatures to produce heat for the central heating system.
Ground source heat pumps work in a similar way but rather than taking heat from the air, it's extracted from 15-100m under the ground. To extract this heat, pipes are buried in the ground either vertically or horizontally (depending on the outside space available).
Solar thermal
Solar thermal panels use energy from the sun to heat water for a hot water cylinder. Solar thermal panels are not generally able to provide enough hot water for a whole house, but they can significantly reduce heating costs and carbon emissions.
Installing either an air to water heat pump or a biomass boiler could also make you eligible to receive the Renewable Heat Incentive (RHI) payments from the government.
Finding oil boiler installers
When choosing a heating engineer to install your oil boiler, you need to ensure that they are registered with the The Oil Firing Technician Association (OFTEC). OFTEC is a scheme that recognises installers approved to install oil boilers. While it isn't a legal requirement for an oil boiler and storage tank to be installed by an OFTEC approved installer, it's highly recommended.
If the installer is not OFTEC registered, you or they have to notify your local authority's building control department before the work can begin and then, once it is installed, an OFTEC technician will need to check the installation meets regulations. So, if you don't hire an OFTEC registered engineer the first time round, you will need one in the end.
Get free oil boiler quotes from OFTEC installers
We can match you with OFTEC approved engineers who are fully qualified to carry out an oil boiler installation. All you need to do is complete our simple online form - which should only take a few moments.
We match you with up to 3 installers, because it's important to compare quotes when having a new oil boiler installed. By comparing at least 3 oil boiler installation quotes, you'll have the peace of mind that you're getting the best price from a high quality company.
Best of all, the quotes you receive from companies through Boiler Guide are completely free.
---
---