Best Oil Boilers in 2019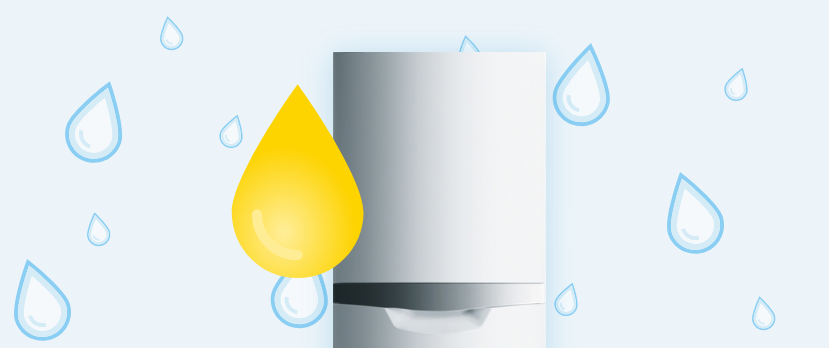 To help your search for a brand new oil boiler, we've compared the Top 5 Oil Boiler Manufacturers in 2019 so that you know which manufacturer to go with.
While less commonly installed than gas boilers, oil fired boilers need to deliver exactly the same benefits to your home. The oil boiler you choose needs to measure up in terms of energy efficiency, warranty and performance. But, inevitably, you also need to balance this with your budget.
---
---
So, with this in mind, let's find out which oil Combi boilers are the best in 2019.
Brand/Model
Worcester Bosch Greenstar Heatslave II
Grant VortexBlue
Mistral Combi Standard
Firebird Enviromax Combi
Warmflow Utility HE Combi
Available Outputs (kW)
12/18 / 18/25 / 25/32
21 / 26 / 36
15 – 41
20 / 26 / 35
21 / 26 / 33
Dimensions (h x w x d, mm)
855 x 520 600
21 / 26: 860 x 614 x 606
36: 900 x 614 x 606
865 x 600 x 600
845 x 665 x 605
865 x 594 x 600
Efficiency Rating
A (89%)
A (90.81%)
A (92%)
A (90.7%)
A (89.1%)
Price range (£)
£2,100 – £2,500
£1,300 – £3,000
£1,900 – £4,200
£1,600 – £2,400
£1,200 – £1,800
External Model Available
Yes
Yes
Yes
Yes
Yes
About the Brands
Worcester Bosch
Worcester Bosch are one of the most well known brands in the heating industry manufacturing both gas and oil fired boilers as well as cylinders, heat pumps, heating controls and solar products. They have been manufacturing in Britain since 1962 with headquarters in Worcester and have one of the most solid brand reputations in the industry. They regularly come out on top in both consumer and installer surveys and hold the Royal Warrant for supplying boilers to the Sandringham Estate. Learn more about Worcester Bosch boilers.
Grant
A dominant presence in oil heating, Grant have been manufacturing in Wiltshire for over 35 years. The company is focused on providing 'eco-friendly solutions' to combat increasing energy costs and the issue of global warming. When it comes to oil boilers, Grant are a big player and are highly recommended by professional engineers. Learn more about Grant boilers.
Mistral Boilers
Mistral Boilers has been manufacturing oil fired heating solutions for over 40 years from their base in Shropshire. The company offer one of the widest ranges of oil boiler of any manufacturer and their boilers include an "innovative central waterway section that achieves the best heat transfer result giving better outputs, smoother running and greater efficiency". Learn more about Mistral boilers.
Firebird Heating Solutions
The Firebird brand began in Ireland in 1980 but today they supply on a global scale. Firebird were the first brand in the UK to produce a SEDBUK Band A rated Combi boiler and the UK's first Blue Flame oil fired condensing boiler. Blue flame technology perfects the combustion process and lessens the carbon emissions of the boiler. Learn more about Firebird boilers.
Warmflow
Founded in 1970, Warmflow is Northern Ireland's leading manufacturer of award winning, oil fired boilers with over 45 years experience heating homes across UK & Ireland. Their award winning range includes oil fired boilers, including the UK & Ireland's first double A rated combi boiler. Learn more about Warmflow boilers.
---
---
Efficiency
In terms of energy efficiency there is very little daylight between any of the boilers. All are A rated which means they are at least 89% energy efficient. In financial terms this means that for every £1 you spend on heating your home, only 11p is spent on wasted energy. When you consider that some older boilers offer as little as 70% efficiency, and therefore waste 30p of every £1, this is a considerable saving over a year.
Warranty
When comparing manufacturer warranties it's important to check the smallprint. Many advertise lengthy 'guarantees' but with strict terms and conditions applied which, if you don't meet, could make them meaningless. Also, while each boiler includes a 'standard' warranty' it may also be possible to purchase a longer or more comprehensive guarantee.
All manufacturers will stipulate that the boiler must be installed by an engineer who is qualified and / or registered with OFTEC (Oil Firing Technical Association). This is a standard requirement and something that's advisable regardless of warranty; after all, having a boiler installed by an unqualified person presents a significant safety risk. Assuming that this is the case and that you register your guarantee within a specified period (usually 30 days). The vast majority of manufacturer guarantees will only remain valid if your boiler is serviced every 12 months by an accredited installer.
Your warranty may not cover all the boiler's parts or the labour costs for the whole period. For example, some manufacturers will offer 5 years labour but will only cover the parts for the first 2 years. Others may offer 5 years on the heat exchanger with a shorter warranty on the other parts.
Grant and Worcester Bosch offer longer 10 year guarantees on some of their models, but these will be dependent on the installation being carried out by an installer who they've accredited themselves and meeting specific requirements.
You can find out more about each oil boiler manufacturer's warranty here:
Physical Size and Design
All of these boilers are floor-standing and have been designed to fit under a standard kitchen work surface. They all measure less than 87cm in height and under 67cm wide.
Cost
Of course, one of the most influential factors in your decision is going to be the price of the oil boiler. Warmflow and Firebird sit at the lower end of the scale, with prices starting at £1,500 – £1,600 (on average). Mistral prices begin at around £1,900, but the company doesn't offer much more in terms of warranty than the Warmflow or Firebird. Grant and Worcester are the pricier options starting at £2,100 at a minimum, but their warranties and service plans are more comprehensive.
The price of your boiler will increase depending on the size your home needs and there will be a difference in the cost of installation. The best way to ensure you're getting the best deal is to compare multiple quotes; we recommend sourcing quotes from 3 installers, both national and local independents. Boiler Guide can provide you with up to 3 free quotes from reputable installers in your area. Simply complete our enquiry form and get your free quotes today.
What's the Verdict?
When it comes to performance, warranty and reliability, the front-runners in terms of both homeowner and installer recommendations are Grant and Worcester Bosch. Although they are the more costly of the brands, your ultimate decision needs to be based on the best long term investment for your home. A new oil boiler should last between 8-12 years and the most efficient models will save you money on heating bills. So, if possible, it's not a choice you should be making based on the cheapest price. Obviously, we all have a budget to consider, but it's important to make sure you're getting the best warranty and efficiency for your money.
REMEMBER:Professional installers will have their own experiences of each brand from past installations and customer feedback so always get multiple quotes. Some installers receive incentives to install a certain brand so keep in mind that you might not be getting impartial advice. However, if the installer is specially trained to install a brand it could mean that you receive an extended manufacturer warranty.
---
---