Boilers vs Heat Pumps: Which is Best for Your Home?
No heating system has dared to rival the boiler. Until now.
The boiler is a tried and tested way of heating the home and it's hard to picture a house without one. But as we begin to move into a low-carbon future, that could all be about to change. Now, heat pumps are taking on the nation's favourite heating system.
Which will come out on top as we put boilers and heat pumps head-to-head?
What's a heat pump?
Heat pumps capture heat from the air outside or underground and use it to warm up your home. They're renewable heating systems that don't emit carbon – unlike gas and oil boilers, which release carbon into the atmosphere every time you heat your home.
This is the main reason why there's a big push behind heat pumps. But for all the good they can bring, they're not always the most practical. They'll also make a bigger dent in your bank balance than a replacement boiler.
The most popular types of heat pump are air source and ground source. Air source heat pumps take heat from the air while ground source pumps absorb underground heat. This heat is then used to warm up your home.
---
---
Boilers vs Heat pumps
There are around 28 million homes across the UK and a gas boiler is used to heat 85% of them. Most of the remaining homes have an oil boiler – mainly because they're not connected to the gas network.
Heat pumps have only been fitted in a tiny number of homes in the UK – around 30,000 are being fitted each year. That's compared to 1.6 million boiler installations in 2020.
But while heat pumps have a fair bit of catching up to do, that doesn't mean you should rule one out. We've compared boilers and heat pumps in a few important areas.
Efficiency
When it comes to efficiency, there's only one winner, and that's the heat pump.
Gas and oil boiler efficiency has come a long way in recent years – mainly thanks to condensing boiler technology. But as they're burning fuel to keep your home warm, some heat will always be lost. This means they can run at maximum efficiencies of around 94%. So, for every £1 you spend heating your home, 6p is lost to the heat that's blown straight out the flue pipe.
Heat pumps, on the other hand, are around 300-400% efficient. This means that for every kilowatt (kW) of electricity it uses, you'll be getting 3-4 times more heat.
The only problem is that electricity is more expensive than gas and oil.
Costs to run
Standard rate electricity prices sit at around 16.36 pence per kilowatt, almost four times higher than the 4.17p p/kWh paid for natural gas. It pays to compare suppliers and tariffs as you may be able to save a bit of money.
The average UK home is using 12,000 kilowatt-hours (kWh) each year to heat the home. Using our standard rates, we can work out how much it would cost to run a 4 kW heat pump: £654.40.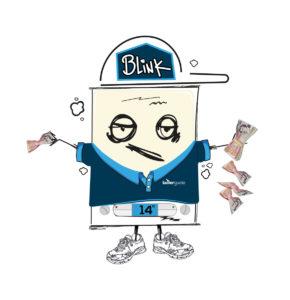 This total will vary depending on your energy usage, tariff, size of the heat pump (output rating) and time of year. Not sure what size heat pump you need? Then find out in our heat pump sizing guide.
According to Switchcraft, the average UK gas bill stands at £572 per year (based on a home using 12,000 kWh). That's a difference of around £70. But if you get a heat pump, you could also be earning through the Renewable Heat Incentive.
The RHI is a government initiative that pays homeowners for the heat their renewable heating system is making. It will be handy to know that the RHI will be replaced by the Clean Heat Grant from April 2022. Rather than rewarding the homeowner after the heat pump has been installed, the Clean Heat Grant helps with the upfront costs.
So, from April 2022, if you get a Clean Heat Grant, a heat pump should be more affordable than they are at the moment.
When they need replacing
A heat pump can last twice as long as a boiler. So, while you'll be making a bigger investment, it wouldn't need replacing so soon.
Modern boilers need replacing every 10 years, 15 years at a push. The heat pump can go on heating a home for over 20 years, possibly even 30 if it's been well looked after.
Costs to buy and install
Heat pumps are more expensive to buy and install than a boiler.
The average boiler will cost around £1,000 – £3,500 to buy and have installed. Those prices will vary based on the boiler type, manufacturer and model.
These figures are dwarfed by heat pump costs. A new air source heat pump is likely to cost £9,000 to £11,000. Ground source heat pumps are even more expensive, with costs reaching £10,000 to £18,000 because of the more challenging installation.
How much looking after they need
Boilers and heat pumps should both be serviced once a year by a professional. This helps to keep them running safely, reliably and efficiently. Not only that, in most cases your boiler or heat pump will need servicing
The best time of year to book a service is during the summer. That way, you can be confident your boiler or heat pump is ready to keep your home warm when the winter comes around.
---
---
Is the UK warm enough for heat pumps?
Most countries across Europe are fitting more heat pumps per 1,000 homes than the UK. Many of them are far colder too: Norway, Sweden and Denmark to name a few.
In 2020, 10 heat pumps were installed per 1,000 homes in the UK. Compare this with the rest of Europe and we're tied in last place with Hungary. At the other end of the table, Norway is leading the way with 604 installations per 1,000 homes*.
Take a look at the average temperatures of UK capitals compared to the capital of Norway:
| Capital city | Average annual temperature |
| --- | --- |
| Belfast | 9.5°C |
| Cardiff | 10.4°C |
| Edinburgh | 8.3°C |
| London | 10.8°C |
| Oslo | 5.9°C |
Source: https://en.climate-data.org/
It's far warmer across the UK all year round than in Oslo. So, it's definitely warm enough to install heat pumps in the UK but the trouble is whether our homes are suitable.
It may be hard to believe but many air source heat pumps are designed to work in sub-zero temperatures. Head to our comparison of the Best Air Source Heat Pumps to find the right one for your home.
Is my home better suited to a boiler or heat pump?
The boiler is the most suitable heating system for most homes. Which is why most of us have one. Before having a heat pump installed, you'll need to think about space and insulation.
Space needed
Boilers are very compact. Especially if you turn to a combi boiler as they don't need to be installed alongside a cylinder. Regular boilers take up the most space as they need tanks in the loft, as well as a cylinder.
Air source heat pumps can either be installed as a monobloc or split system. A monobloc heat pump is a single outdoor unit. While a split system has an outdoor and indoor unit. Either way, you'll need some outdoor space. So, if you live in a high rise flat, you can rule out an air source heat pump.
Ground source heat pumps need even more outdoor space. This is mainly because of the underground pipes which need to be buried in either a horizontal or vertical borehole. This can also cause a fair bit of disruption.
Unlike with a boiler, where your home might be suited to a combi (no cylinder), heat pumps need to be installed alongside a hot water cylinder. More space that you'll be needing.
Insulation
Heat pumps heat water to a lower temperature than gas and oil boilers. So, to feel the full benefit, your home needs to be well insulated.
That's not to say insulation isn't important if you have a boiler. A well insulated home with a boiler will be saving more money than if the same boiler was fitted into a poorly insulated home.
The Green Building Council has told the government that 25 million homes need to be insulated. That's almost all of them. If you are thinking about a heat pump, make sure your home is well insulated before you go any further.
Ease of use
Most of us are used to boilers. So the idea of a different type of heating system can throw us off a bit. A new boiler doesn't take much getting used to but getting a heat pump will mean learning all about how it works.
Still not sure if your home is right for a heat pump? Then read more in 'Is My Home Suitable for a Heat Pump?'.
---
---
Do many homes have heat pumps?
Around 32,000 heat pumps were sold in the UK in 2020. A fair bit short of the 1.6 million gas boilers that were installed. The government is aiming to shrink this gap by increasing heat pump installations to 600,000 a year by 2028.
Let's put those numbers into perspective:
Research by the European Heat Pump Association revealed that, in Europe, most heat pumps are installed in France – around 394,000 in 2020. So, if the UK was to reach 600,000 heat pump installs a year, we'd shoot to the top of the table*.
Will boilers have a place in the future of heating?
Boilers have been getting a lot of bad press of late. There's no doubt that if we're going to lower carbon emissions then we can't go on burning gas and oil to heat our homes. But that doesn't have to mean waving goodbye to the boiler.
Rather than replacing the millions of boilers in homes across the country with low-carbon heating systems (an almost impossible job in itself), a simpler alternative could be to replace the fuel. This is where hydrogen comes in. Or, possibly even green gas.
Hydrogen is a low-carbon alternative to natural gas. When burned, it doesn't release carbon and it could be added to the existing gas network. It's not without its problems though, the biggest being that it has to be made, which can be expensive and produce carbon. But even making our current gas supply 20% hydrogen (known as a hydrogen blend), would help to lower carbon emissions.
Find out if hydrogen is a viable option for home heating.
So, boiler or heat pump?
To make the right decision, you need to think about which is best suited to your home and your budget. There's the environmental impact too but if you want a low-carbon heating system then a heat pump wins hands down.
Most homes aren't insulated to a level that's suitable for a heat pump. If your home is well insulated then it's well worth considering a heat pump.
Budget rules out a heat pump for most people. They can't compete with the price of a new boiler and the running costs tend to be lower too.
A report from Drax revealed that 1 kilowatt-hour (kWh) of heat from a boiler emits 215 grams of carbon into the atmosphere. So, if you have a 24 kW boiler on for an hour, that's 5,160 grams of carbon. That's similar to driving 13 miles in a typical petrol car (404 grams per mile according to the Environmental Protection Agency).
A new condensing boiler can help to lower your emissions too. Boilers lose their efficiency as they age so replacing an old boiler with a new boiler will help to reduce the carbon footprint of your home.
Can't decide? Go hybrid!
A hybrid heating system will give you the best of both worlds.
Hybrid heating systems include a boiler fitted alongside an air source or ground source heat pump. The system will automatically switch between the two based on which is most efficient at the time. By working in this way, your home will be more comfortable and your energy bills will be kept to a minimum.
Whether you plan to go for a boiler, heat pump or hybrid heating system, you're in the right place to find local installers.
---
Reference