Gas Boilers Explained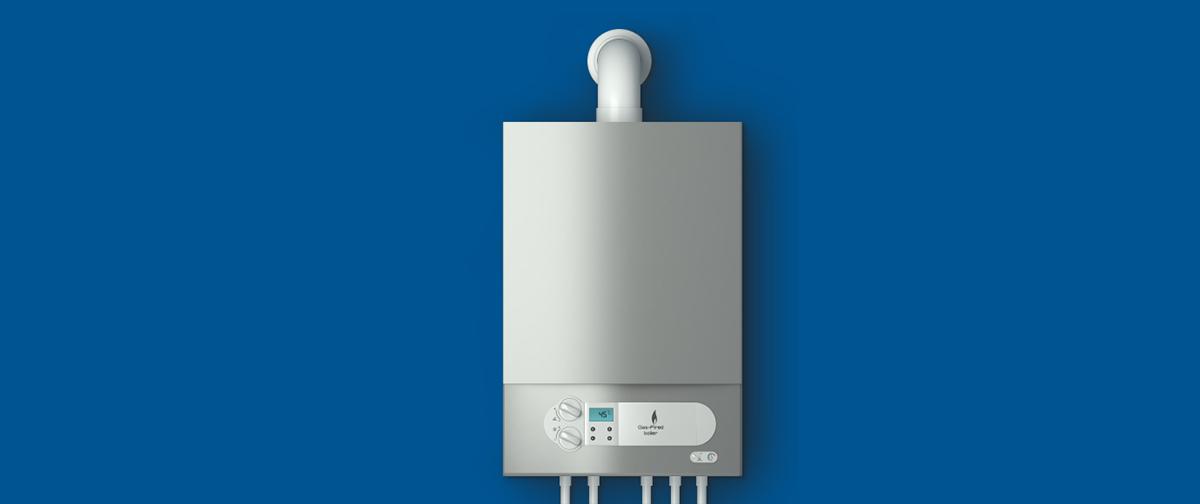 There are millions of gas boilers across the UK – and there's a good chance you have one in your home. That is unless your home isn't connected to the gas grid. Which means you probably have an oil boiler.
What is a gas boiler?
The gas boiler is the most popular boiler type in the UK. And if your property is connected to the gas network, you can have one installed.
Gas boilers heat water in the same way as any other boiler type, the key difference being that they're powered by natural gas. Alternatives to gas boilers include LPG, oil, electricity and biomass. All of these have their own set of benefits but are mostly installed in off-grid homes.
Gas boilers burn natural gas to heat water that's used for central heating or hot water. This natural gas is delivered to your property, via the gas network, as and when needed by an energy supplier.
Condensing gas boilers
All boilers installed in the UK must now be condensing. This has been the case since April 2005.
Condensing boilers are fitted with a Flue Gas Recovery System. This allows them to hold onto more of the heat they make when burning gas. With non-condensing boilers, some of the heat goes straight out of the flue pipe and isn't used to heat your home.
And the difference is massive:
A condensing boiler can make up to 30% more heat using the same amount fuel. So if you have a boiler that's burning less fuel, you won't be paying so much to heat your home.
Modulating gas boilers
Most modern condensing boilers are able to modulate. This means they can lower their output rating to run more efficiently. So, a 30 kW boiler with a modulation ratio of 10:1 can also run at 3 kW. This means the boiler will use less fuel when there's a low demand for heating. Saving you money on your heating bills.
Aren't gas boilers being banned?
No, gas boilers are not being banned. In fact, a new gas boiler could be future-proof.
Let us explain:
For the UK to achieve net-zero carbon emissions by 2050, the way we heat our homes must change. Burning fossil fuels, such as natural gas, releases carbon into the atmosphere. More than 80% of UK homes are heated using a gas boiler.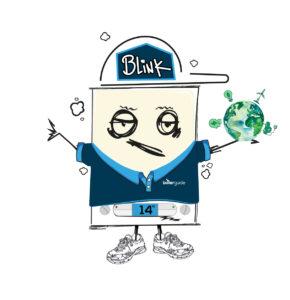 Now, there's a lot of talk about renewable heating systems – heat pumps, in particular – being the solution. However, it would be expensive and impractical to fit them into the millions of homes being heated by a gas boiler.
So, what's the solution? Well, it could be hydrogen.
When burned, hydrogen doesn't emit carbon into the atmosphere and it could be sent to your property through the existing gas network. Rather than an immediate switch to a 100% hydrogen network, if it was to get the green light, the transition would be gradual. At first, a hydrogen blend made up of natural gas and hydrogen would be delivered to properties.
This makes a modern gas boiler replacement well worthwhile ahead of hydrogen (possibly) becoming a big part of the future of home heating. Which could be as soon as 2030 for some homes – take a look at the Hydrogen Timeline.
Gas boiler types
There are three types of boiler: combi, system and regular (conventional) boilers. One of these is far more likely to be better suited to your home than another.
Combi gas boiler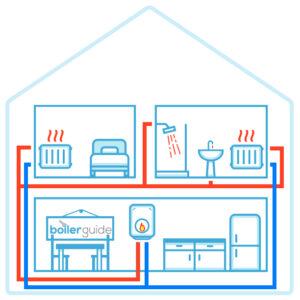 Combi boilers are the most popular heating system in the UK. They're compact, cost-effective and don't need to be installed alongside any bulky tanks or cylinders. This focus on space-saving design makes them ideal for smaller properties with limited room.
Everything a combi boiler needs to deliver heating and hot water is wrapped up into the boiler itself. This makes it possible for the combi to deliver near-instant heating and hot water on demand.
System gas boiler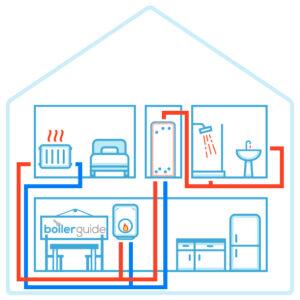 In terms of how they work to heat the home, system boilers sit somewhere between combi and regular boilers.
Like a combi, they're directly connected to the mains – that means no tanks in the loft – but, unlike a combi, they store hot water in a cylinder. While this does mean more space needs to be dedicated to the heating system, it allows them to meet higher demands for domestic hot water.
So, if you live in a property with 2 or more bathrooms, then a system gas boiler is likely to be your best option.
Regular or conventional gas boiler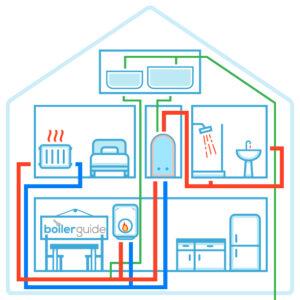 Regular boilers are the oldest type of heating system and go by many names: conventional, heat-only, open-vent and traditional.
While they may be the oldest boiler type, the technology has advanced over the years to make regular boilers more efficient and reliable than ever.
In addition to the boiler itself, a regular boiler needs to be installed alongside feed and expansion tanks as well as a hot water cylinder. Cold water fills in a tank in the loft which is then fed down to the boiler which heats the water before sending it to hot water outlets or a hot water cylinder.
A new regular boiler should only be considered if your property already has one installed. This is because they're complex to install and need extensive pipework.
How much does a new gas boiler cost?
A new gas boiler, including installation, costs between £1,000 and £3,750. Remember that this is an average and prices could stretch to £4,000 and beyond.
This is because there are many things at play:
| Boiler type | Cost | Installation costs | New boiler cost (fully installed) |
| --- | --- | --- | --- |
| Combi | £500 - £2,000 | £500 - £1,000 | £1,000 - £3,000 |
| System | £500 - £2,500 | £500 - £1,000 | £1,000 - £3,500 |
| Conventional | £500 - £2,750 | £500 - £1,000 | £1,000 - £3,750 |
The prices in this table are averages and the amount you end up paying may differ. Our article on New Boiler Prices & Replacement Costs breaks these costs down even further.
A complete central heating system replacement, including replacement radiators, pipes and possibly a cylinder will add to the cost of the gas boiler replacement. Find out more about this in Costs to Install Central Heating.
Best gas boiler brands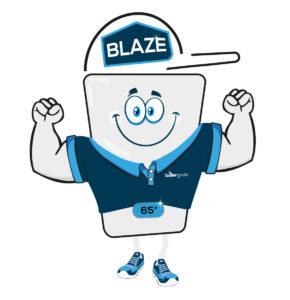 There's no shortage of boiler brands to choose between.
Leading boiler manufacturers include:
Each of these makes a range of combi, system and regular boilers that are widely recommended and covered by long warranties.
Savings with a new gas
A new gas boiler could save you up to £300 a year on your heating bills*. You read right, £300. That's in addition to the carbon footprint of your property shrinking too.
You will see the biggest savings if your current boiler is G-rated for efficiency. Modern condensing boilers are all A-rated (potentially even higher with relevant controls).
Source: The Energy Saving Trust

To maximise your savings, you'll need to think about the wider heating system, not just how efficient the boiler is:
Get free quotes for a new gas boiler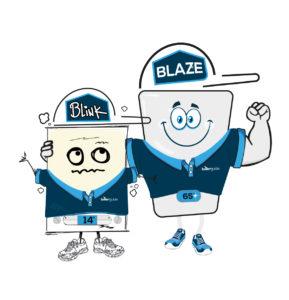 If the time has come for you to install a new boiler then you'll need to hire a Gas Safe registered engineer. Gas Safe registered engineers are the only people certified to install gas boilers in the UK.
Here at Boiler Guide, we have a network of Gas Safe installers right across the UK. You can connect with those in your area for free by completing our simple online form.
Up to 3 heating engineers will be in touch with you to provide a free no-obligation quote. You'll then be in a position to compare these quotes and be confident you're getting a competitive price from the right person for the job.
*According to The Energy Saving Trust when an old gas boiler is replaced with a modern condensing A-rated boiler in a detached house alongside thermostatic radiator valves, a programmer and room thermostat: https://energysavingtrust.org.uk/advice/boilers/