Need a new boiler?
Get FREE no-obligation quotes now!
Get FREE no-obligation quotes now!
No delays! Get quotes today

Compare quotes & get the best prices

Gas Safe & OFTEC registered engineers
The smarter way to find approved boiler engineers
What
work do you require

?

Fuel type
Boiler type
Manufacturer
ELNUR Mattira 9kW Combi Electric Boiler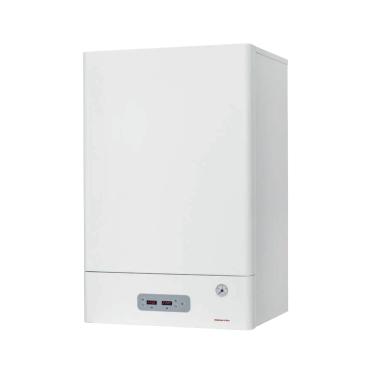 Typical Price (inc VAT)
£2,370
Typical installation Cost (inc VAT)*
£500 - £1,000
Total Cost
£2,870 - £3,370
| | |
| --- | --- |
| Make | ELNUR |
| Model | Mattira 9kW Combi Electric Boiler |
| Is Condensing | N/A |
| Efficiency Rating | 100% |
| Band Rating | D Heat C Hot Water |
| LPG Compatible | No |
| Standard Warranty | 2 Years |
| Central Heating Max. Output | 9kW |
| Mounting | Wall Mounted |
| Flow Rate | N/A |
| Typical Price (inc VAT) | £2,370 |
| Typical installation Cost (inc VAT)* | £500 - £1,000 |
| Total Cost | £2,870 - £3,370 |
The ELNUR Mattira range of electric combi boilers includes this 9 kW model that's highly reliable and can be wall-mounted.
Why choose an electric boiler?
Resources of gas and oil are running low and are expected to dry up altogether within the next 40 years. As a result, electricity is set to be one of the best solutions for home heating.
Unlike heating your home with gas or oil, electric heating doesn't doesn't produce any emissions, there's no risk of a carbon monoxide leak, have a quick response to the central heating being turned on, boast flexible installation and there's no need for an annual service (although they are recommended).
Will this boiler save me money?
As an electric boiler, the ELNUR Mattira could save you money over a gas or oil boiler in a number of ways: they're usually simpler to install which makes the installation cheaper; arranging an annual service isn't essential (although it's recommended) and there are fewer moving parts so repairs are much less likely. Although you can save money in these areas, electricity has a high fuel factor which results in increased running costs.
How efficient is the ELNUR Mattira?
Mattira electric boilers have an efficiency rating of 36.4% efficiency rating, as well as featuring an ErP D-rating for heat and a C-rating for hot water.
Is this boiler right for my home?
The 9kW output rating makes this model best suited to smaller homes with only 4 to 6 radiators and a single bathroom.
Are there any alternative options?
The Mattira comes in a wide range of output ratings, including 3kW, 4kW and 6kW which are suitable for homes with 3-4 radiators; 7kW, 8kW and 9kW models for properties with 4-6 radiators; 10kW, 11kW and 12kW for homes with 6-8 and 13kW or 15kW outputs for homes with 8-10 radiators.
What are the key features of the ELNUR Mattira?
The Mattira has been designed for single or 3 phase supplies, has a smart electronic modulation system which helps to regulate energy consumption, a high flow rate, internal 50 litre water storage with adjustable temperature regulation for instant hot water, a silent TRIAC power switch, steel shielded incology800 elements for high temperature strength and resistance to corrosion, expansion vessel pump and AAV as well as a digital display with user friendly controls.
How long is the warranty period?
Featuring a lengthy 5 year warranty as standard, you can have peace of mind that you're investing in a reliable unit that isn't going to let you down.
Get quotes to supply and fit a new
* This is a guide price for a straightforward, like-for-like boiler replacement. Installation costs will vary dependent on work required.
Why not compare these similar boilers?
| Boiler Model | kW | Efficiency | Warranty | Typical Price |
| --- | --- | --- | --- | --- |
| ELNUR Mattira 3kW Combi Electric Boiler | 3kw | 100& | 2 years | £2,370 |
| ELNUR Mattira 4kW Combi Electric Boiler | 4kw | 100% | 2 years | £2,370 |
| ELNUR Mattira 5kW Combi Electric Boiler | 5kw | 100% | 2 years | £2,370 |
| ELNUR Mattira 6kW Combi Electric Boiler | 6kw | 100% | 2 years | £2,370 |
| ELNUR Mattira 7kW Combi Electric Boiler | 7kw | 100% | 2 years | £2,370 |
| ELNUR Mattira 8kW Combi Electric Boiler | 8kw | 100% | 2 years | £2,370 |
| ELNUR Mattira 9kW Combi Electric Boiler | 9kw | 100% | 2 years | £2,370 |
| ELNUR Mattira 10kW Combi Electric Boiler | 10kw | 100% | 2 years | £2,370 |
| ELNUR Mattira 11kW Combi Electric Boiler | 11kw | 100% | 2 years | £2,370 |
| ELNUR Mattira 12kW Combi Electric Boiler | 13kw | 100% | 2 years | £2,370 |
| ELNUR Mattira 15kW Combi Electric Boiler | 15kw | 36.4% | 2 years | £2,370 |
| ELNUR Mattira 3kW System Electric Boiler | 3kw | 100% | 2 years | £1,200 |
| ELNUR Mattira 5kW System Electric Boiler | 5kw | 100% | 2 years | £1,200 |
| ELNUR Mattira 6kW System Electric Boiler | 6kw | 100% | 2 years | £1,200 |
| ELNUR Mattira 8kW System Electric Boiler | 8kw | 100% | 2 years | £1,200 |
| ELNUR Mattira 9kW System Electric Boiler | 9kw | 100% | 2 years | £1,200 |
| ELNUR Mattira 10kW System Electric Boiler | 10kw | 100% | 2 years | £1,200 |
| ELNUR Mattira 11kW System Electric Boiler | 11kw | 36.4% | 2 years | £1,200 |
| ELNUR Mattira 12kW System Electric Boiler | 12kw | 100% | 2 years | £1,200 |
| ELNUR Mattira 13kW System Electric Boiler | 13kw | 100% | 2 years | £1,200 |
| ELNUR Mattira 15kW System Electric Boiler | 15kw | 36.4% | 2 years | £1,200 |