Need a new boiler?
Get FREE no-obligation quotes now!
Get FREE no-obligation quotes now!
No delays! Get quotes today

Compare quotes & get the best prices

Gas Safe & OFTEC registered engineers
The smarter way to find approved boiler engineers
What
work do you require

?

Fuel type
Boiler type
Manufacturer
Firebird Envirogreen Systempac C35 External Oil Boiler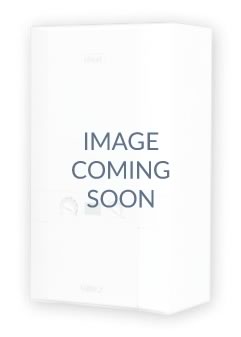 Typical Price (inc VAT)
£N/A
Typical installation Cost (inc VAT)*
£500 - £1,000
| | |
| --- | --- |
| Make | Firebird |
| Model | Envirogreen Systempac C35 External Oil Boiler |
| Is Condensing | Condensing |
| Efficiency Rating | 92.6% |
| Standard Warranty | 2 Years |
| Band Rating | A Rating |
| ERP Rating | A Heat |
| Central Heating Max. Output | 35kW |
| Flow Rate | N/A |
| LPG Compatible | No |
| Mounting | Floor Standing |
| Typical Price (inc VAT) | £N/A |
| Typical installation Cost (inc VAT)* | £500 - £1,000 |
Product Description
The Envirogreen Systempac C35 is a highly reliable condensing oil boiler that has been designed by Firebird for outdoor installation.
How efficient is the Envirogreen Systempac?
Envirogreen Systempac C35 is a highly efficient unit, as shown by its seasonal efficiency rating of 92.5% and ErP A-rating for heat.
Will this boiler suit my home?
The Systempac C35 has an output rating of 35 kW, making it best suited to larger homes with 2+ bathrooms and a higher demand for heating and hot water.
What options are available in the Envirogreen Systempac range?
The Envirogreen Systempac range includes boilers with various output ratings including 20 kW, 26 kW and 44 kW units - in addition to this 35 kW model. This range means there's a boiler to suit almost any home from smaller to larger properties.
Where can this boiler be installed?
This is an external unit which means that it's been designed for outdoor installation in a garden space.
Can the Envirogreen Systempac save me money?
This is a highly efficient boiler allowing you to save money on your energy bills. As well as this it is able to save you money from the start. Thanks to it being Aa compact unit that is easy to install. Allowing you to save mo9ney and time on installation. It is also able to save you money on future maintenance and servicing. This is thanks to it featuring a front access to the boiler.
Is a system boiler suitable for my home?
System boilers are best suited to medium-sized and larger homes as they take up more space than a combi boiler. A system boiler directly heats the central heating system while also storing hot water in a cylinder. Most of the important parts of the hot water and heating system, such as the pump and expansion vessel are built in on a system boiler - making it quicker and cleaner to install than a regular boiler.
What are the key features of the Envirogreen Systempac?
Envirogreen Systempac boilers have been designed low NOx and blue flame options complete with full diagnostic box, full insulation and acoustic design for ultra-quiet operation, durable casing with a high-quality finish, a PCB controller with highly accurate thermistor and anti-cycling function, patented heat exchanger design, front service access, a factory fitted expansion vessel and circulating pump, low pressure switch to protect the boiler in the unlikely event of system water loss and a multi-directional flue option which makes for a flexible installation.
How long is the warranty period?
Available with a 2 year warranty as standard, with the option to extend it to 10 years, you'll be well covered by Firebird long after the installation.
Get quotes to supply and fit a new
* This is a guide price for a straightforward, like-for-like boiler replacement. Installation costs will vary dependent on work required.
Why not compare these similar boilers?
Boiler Model
kW
Efficiency
Warranty
Typical Price

Available

Firebird Enviromax HEC20 Combi Internal 20kW Oil Boiler
20kw
90.7%
2 years
£1,570
Firebird Enviromax HEC26 Combi Internal 26kW Oil Boiler
26kw
90.7%
2 years
£1,655
Firebird Enviromax HEC35 Combi Internal 35kW Oil Boiler
35kw
90.7%
2 years
£1,965
Firebird Enviromax Combi-Pac External 20kW Oil Boiler
20kw
91.1%
2 years
£1,800
Firebird Enviromax Combi-Pac External 26kW Oil Boiler
26kw
91.1%
2 years
£2,100
Firebird Enviromax Combi-Pac External 35kW Oil Boiler
35kw
90.7%
2 years
£2,525
Firebird Enviromax Slimline Heatpac External 20kW Regular Oil Boiler
20kw
89.1%
2 years
£1,625
Firebird Enviromax Slimline Heatpac External 26kW Regular Oil Boiler
26kw
91.71%
2 years
£1,740
Firebird Enviromax Combi Slimline Internal 20kW Oil Boiler
20kw
91.1%
2 years
£1,965
Firebird Enviromax Combi Slimline Internal 26kW Oil Boiler
26kw
91.3%
2 years
£2,000
Firebird Enviromax Combi Slimline Internal 35kW Oil Boiler
35kw
91.3%
2 years
£2,380
Firebird Enviroblue HEC20 Combi Internal 20kW Oil Boiler
20kw
93%
2 years
£2,400
Firebird Enviroblue HEC26 Combi Internal 26kW Oil Boiler
26kw
93%
2 years
£1,500
Firebird Enviroblue HEC35 Combi Internal 35kW Oil Boiler
35kw
92%
2 years
£2,450
Firebird Enviroblue Slimline Combi Internal 20kW Oil Boiler
20kw
93%
2 years
£2,095
Firebird Enviroblue Slimline Combi Internal 26kW Oil Boiler
26kw
93%
2 years
£2,100
Firebird Enviroblue Slimline Combi Internal 35kW Oil Boiler
35kw
92%
2 years
£2,400
Firebird Enviroblue Combi-Pac External 20kW Oil Boiler
20kw
93%
2 years
£1,300
Firebird Enviroblue Combi-Pac External 26kW Oil Boiler
26kw
93%
2 years
£1,600
Firebird Enviroblue Combi-Pac External 35kW Oil Boiler
35kw
92%
2 years
£1,900
Firebird Enviromax Slimline Heatpac External 35kW Regular Oil Boiler
35kw
92%
2 years
£1,940
Firebird Enviromax Blue Supreme Utility Internal 20kW Regular Oil Boiler
20kw
93%
2 years
£2,440
Firebird Enviromax Blue Supreme Utility Internal 26kW Regular Oil Boiler
26kw
93%
2 years
£2,435
Firebird Enviromax Blue Supreme Popular Boilerhouse 20kW Reg. Oil Boiler
20kw
92%
2 years
£2,325
Firebird Enviromax Blue Supreme Popular Boilerhouse 26kW Reg. Oil Boiler
26kw
93%
2 years
£2,385
Firebird Enviromax Blue Supreme Slimline Heat-Pac Ext 20kW Reg Oil Boiler
20kw
93%
2 years
£2,100
Firebird Enviromax Blue Supreme Slimline Heat-Pac Ext 26kW Reg Oil Boiler
26kw
93%
2 years
£2,200
Firebird Enviromax Popular Boilerhouse 18kW Regular Oil Boiler
18kw
92%
2 years
£1,080
Firebird Enviromax Popular Boilerhouse 20kW Regular Oil Boiler
20kw
93%
2 years
£1,200
Firebird Enviromax Popular Boilerhouse 26kW Regular Oil Boiler
26kw
93%
2 years
£1,300
Firebird Enviromax Popular Boilerhouse 35kW Regular Oil Boiler
35kw
92%
2 years
£1,695
Firebird Enviromax Popular Boilerhouse 44kW Regular Oil Boiler
44kw
93%
2 years
£1,900
Firebird Enviromax Popular Boilerhouse 58kW Regular Oil Boiler
58kw
93%
2 years
£2,200
Firebird Enviromax Popular Boilerhouse 73kW Regular Oil Boiler
73kw
92%
2 years
£2,355
Firebird Enviromax Popular Boilerhouse 100kW Regular Oil Boiler
100kw
92%
2 years
£2,900
Firebird Enviromax Kitchen Internal 18kW Regular Oil Boiler
18kw
93%
2 years
£1,205
Firebird Enviromax Kitchen Internal 20kW Regular Oil Boiler
20kw
93%
2 years
£1,295
Firebird Enviromax Kitchen Internal 26kW Regular Oil Boiler
26kw
92%
2 years
£1,585
Firebird Enviromax Kitchen Internal 35kW Regular Oil Boiler
35kw
92%
2 years
£1,975
Firebird Enviromax Kitchen Internal 44kW Regular Oil Boiler
44kw
93%
2 years
£2,115
Firebird Enviromax Kitchen Internal 58kW Regular Oil Boiler
58kw
92%
2 years
£2,145
Firebird Enviromax Kitchen Internal 73kW Regular Oil Boiler
73kw
92%
2 years
£2,425
Firebird Enviromax Heat-Pac External 18kW Regular Oil Boiler
18kw
93%
2 years
£1,425
Firebird Enviromax Heat-Pac External 20kW Regular Oil Boiler
20kw
93%
2 years
£1,575
Firebird Enviromax Heat-Pac External 26kW Regular Oil Boiler
26kw
92%
2 years
£1,600
Firebird Enviromax Heat-Pac External 35kW Regular Oil Boiler
35kw
93%
2 years
£1,800
Firebird Enviromax Heat-Pac External 44kW Regular Oil Boiler
44kw
93%
2 years
£1,900
Firebird Enviromax Heat-Pac External 58kW Regular Oil Boiler
58kw
92%
2 years
£2,470
Firebird Enviromax Heat-Pac External 73kW Regular Oil Boiler
73kw
93%
2 years
£1,860
Firebird Enviroblue Kitchen Internal 20kW Regular Oil Boiler
20kw
93%
2 years
£1,860
Firebird Enviroblue Kitchen Internal 26kW Regular Oil Boiler
26kw
92%
2 years
£1,700
Firebird Enviroblue Kitchen Internal 35kW Regular Oil Boiler
35kw
93%
2 years
£2,205
Firebird Enviroblue Heat-Pac Slimline External 20kW Regular Oil Boiler
20kw
93%
2 years
£1,480
Firebird Enviroblue Heat-Pac Slimline External 26kW Regular Oil Boiler
26kw
92%
2 years
£1,575
Firebird Enviroblue Heat-Pac Slimline External 35kW Regular Oil Boiler
35kw
93%
2 years
£1,550
Firebird Envirolite Heat-Pac Silverpac Ext 20kW Regular Oil Boiler
20kw
93%
2 years
£1,290
Firebird Envirolite Heat-Pac Silverpac Ext. 35kW Regular Oil Boiler
35kw
92%
2 years
£2,200
Firebird Envirolite Boilerhouse 20kW Regular Oil Boiler
20kw
93%
2 years
£1,190
Firebird Envirolite Boilerhouse 26kW Regular Oil Boiler
26kw
93%
2 years
£1,275
Firebird Envirolite Boilerhouse 35kW Regular Oil Boiler
35kw
92%
2 years
£1,295
Firebird Envirolite Utility Internal 20kW Regular Oil Boiler
20kw
93%
2 years
£1,120
Firebird Envirolite Utility Internal 26kW Regular Oil Boiler
26kw
93%
2 years
£1,500
Firebird Envirolite Utility Internal 35kW Regular Oil Boiler
35kw
92%
2 years
£2,200
Firebird Envirolite System Internal 20kW Oil Boiler
20kw
93%
2 years
£1,425
Firebird Envirolite System Internal 26kW Oil Boiler
26kw
93%
2 years
£1,525
Firebird Envirolite System Internal 35kW Oil Boiler
35kw
93%
2 years
£1,905
Firebird Envirolite Silverpac Ext. 26kW Regular Oil Boiler
26kw
92%
2 years
£1,300
Firebird Enviroblue Heatpac 20kW External Regular Oil Boiler
20kw
94.8%
2 years
£N/A
Firebird Enviroblue Heatpac 26kW External Regular Oil Boiler
26kw
94.8%
2 years
£N/A
Firebird Enviroblue Heatpac 35kW External Regular Oil Boiler
35kw
94.4%
2 years
£N/A
Firebird Slimline Silverpac 20kW External Regular Oil Boiler
20kw
93.8%
2 years
£N/A
Firebird Slimline Silverpac 26kW External Regular Oil Boiler
26kw
93.7%
2 years
£N/A
Firebird Enviroblue Popular 20kW Boilerhouse Regular Oil Boiler
20kw
94.8%
2 years
£N/A
Firebird Enviroblue Popular 26kW Boilerhouse Regular Oil Boiler
26kw
94.8%
2 years
£N/A
Firebird Enviroblue Popular 35kW Boilerhouse Regular Oil Boiler
35kw
94.4%
2 years
£N/A
Firebird Enviromax C20 Internal 20kW System Oil Boiler
20kw
94.8%
2 years
£1,555
Firebird Enviromax C26 Internal 26kW System Oil Boiler
26kw
94.8%
2 years
£N/A
Firebird Eviromax C35 Internal 35kW System Oil Boiler
35kw
94.4%
2 years
£1,945
Firebird Eviromax C44 Internal 44kW System Oil Boiler
44kw
93.8%
2 years
£2,205
Firebird Enviroblue SystemPac C26 External 26kW System Oil Boiler
26kw
94.8%
2 years
£N/A
Firebird Enviroblue SystemPac C20 External 20kW System Oil Boiler
20kw
94.8%
2 years
£N/A
Firebird Enviroblue SystemPac C35 External 35kW System Oil Boiler
35kw
94.4%
2 years
£N/A
Firebird Enviroblue Slimline SystemPac C20 External System Oil Boiler
20kw
93%
2 years
£N/A
Firebird Enviroblue Slimline SystemPac C26 Ext. 26kW System Oil Boiler
26kw
93%
2 years
£N/A
Firebird Enviroblue Slimline SystemPac C35 External System Oil Boiler
35kw
92%
2 years
£N/A
Firebird Envirogreen™ Kitchen 18kW Internal Regular Oil Boiler
18kw
91.6%
2 years
£N/A
Firebird Envirogreen™ Kitchen C20 Internal Regular Oil Boiler
20kw
92.5%
2 years
£N/A
Firebird Envirogreen™ Kitchen C26 Internal Regular Oil Boiler
26kw
92.6%
2 years
£N/A
Firebird Envirogreen™ Kitchen C35 Internal Regular Oil Boiler
35kw
92.6%
2 years
£N/A
Firebird Envirogreen™ Heatpac 18kW External Regular Oil Boiler
18kw
91.6%
2 years
£N/A
Firebird Envirogreen™ Heatpac C20 External Regular Oil Boiler
20kw
92.5%
2 years
£N/A
Firebird Envirogreen™ Heatpac C26 External Regular Oil Boiler
26kw
92.6%
2 years
£N/A
Firebird Envirogreen™ Heatpac C35 External Regular Oil Boiler
35kw
92.6%
2 years
£N/A
Firebird Envirogreen™ Slimline Heatpac C20 External Regular Oil Boiler
20kw
92.5%
2 years
£N/A
Firebird Envirogreen™ Slimline Heatpac C26 External Regular Oil Boiler
26kw
92.6%
2 years
£N/A
Firebird Envirogreen™ Slimline Heatpac C35 External Regular Oil Boiler
35kw
92.6%
2 years
£N/A
Firebird Envirogreen™ Popular 18kW Boilerhouse Regular Oil Boiler
18kw
91.6%
2 years
£N/A
Firebird Envirogreen™ Popular C20 Boilerhouse Regular Oil Boiler
20kw
92.5%
2 years
£N/A
Firebird Envirogreen™ Popular C26 Boilerhouse Regular Oil Boiler
26kw
92.6%
2 years
£N/A
Firebird Envirogreen™ Popular C35 Boilerhouse Regular Boiler
35kw
92.6%
2 years
£N/A
Firebird Envirogreen System C20 Internal Oil Boiler
20kw
92.5%
2 years
£N/A
Firebird Envirogreen System C26 Internal Oil Boiler
26kw
92.6%
2 years
£N/A
Firebird Envirogreen System C35 Internal Oil Boiler
35kw
92.6%
2 years
£N/A
Firebird Envirogreen System C44 Internal Oil Boiler
44kw
93.8%
2 years
£N/A
Firebird Envirogreen Combipac HE C20 External Oil Boiler
20kw
93%
2 years
£N/A
Firebird Envirogreen Combipac HE C26 External Oil Boiler
26kw
93%
2 years
£N/A
Firebird Envirogreen Combipac HE C35 External Oil Boiler
35kw
93%
2 years
£N/A
Firebird Envirogreen HE C20 Internal Combi Oil Boiler
20kw
93%
2 years
£N/A
Firebird Envirogreen HE C26 Internal Combi Oil Boiler
26kw
93%
2 years
£N/A
Firebird Envirogreen HE C35 Internal Combi Oil Boiler
35kw
93%
2 years
£N/A
Firebird Envirogreen Slimline Combi C20 Internal Oil Boiler
20kw
93%
2 years
£N/A
Firebird Envirogreen Slimline Combi C26 Internal Oil Boiler
26kw
93%
2 years
£N/A
Firebird Envirogreen Slimline Combi C35 Internal Oil Boiler
35kw
93%
2 years
£N/A
Firebird Envirogreen Systempac C20 External Oil Boiler
20kw
92.5%
2 years
£N/A
Firebird Envirogreen Systempac C26 External Oil Boiler
26kw
92.6%
2 years
£N/A
Firebird Envirogreen Systempac C35 External Oil Boiler
35kw
92.6%
2 years
£N/A
Firebird Envirogreen Systempac C44 External Oil Boiler
44kw
93.8%
2 years
£N/A
Firebird Envirogreen Slimline Systempac C20 External Oil Boiler
20kw
92.5%
2 years
£N/A
Firebird Envirogreen Slimline Systempac C26 External Oil Boiler
44kw
92.6%
2 years
£N/A
Firebird Envirogreen Slimline Systempac C35 External Oil Boiler
35kw
92.6%
2 years
£N/A

Show

Discontinued
Firebird Enviroblue Kitchen System Internal 20kW Oil Boiler
20kw
93%
2 years
£1,250
Firebird Enviroblue Kitchen System Internal 26kW Oil Boiler
26kw
93%
2 years
£1,450
Firebird Enviroblue Kitchen System Internal 35kW Oil Boiler
35kw
93%
2 years
£2,000