Need a new boiler?
Get FREE no-obligation quotes now!
Get FREE no-obligation quotes now!
No delays! Get quotes today

Compare quotes & get the best prices

Gas Safe & OFTEC registered engineers
The smarter way to find approved boiler engineers
What
work do you require

?

Fuel type
Boiler type
Manufacturer
Mistral Boiler House BH6 58kW Regular Oil Boiler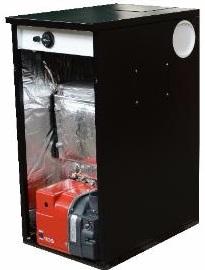 Typical Price (inc VAT)
£1,800
Typical installation Cost (inc VAT)*
£500 - £1,000
Total Cost
£2,300 - £2,800
| | |
| --- | --- |
| Make | Mistral |
| Model | Boiler House BH6 58kW Regular Oil Boiler |
| Is Condensing | Non-Condensing |
| Efficiency Rating | 86% |
| Band Rating | B Rated |
| LPG Compatible | No |
| Standard Warranty | 2 yr. parts - 5 yr. heat exch |
| Central Heating Max. Output | 58kW |
| Mounting | Floor Standing |
| Flow Rate | N/A |
| Typical Price (inc VAT) | £1,800 |
| Typical installation Cost (inc VAT)* | £500 - £1,000 |
| Total Cost | £2,300 - £2,800 |
| ERP Rating | B Heat B Water |
Product Description
The Boiler House BH6 Regular Oil Boiler is a non-condensing floor-standing unit manufactured by Mistral that has a lot to offer.
Available with high efficiency, shown through its 90% efficiency rating, which means that it has an ErP A rating. While this boiler has a 58 kW output, which is ideal for larger homes that have a higher demand for heating and hot water, it's available in a range of other outputs too. With outputs of 15-70kW, there's a model to suit houses that are small as well as large.
It comes with a high quality finish that has a black texture finish.
To make sure that there's a boiler in this range for many homes it comes with several options including indoor or outdoor, condensing or non-condensing and as a Regular, Combi or System unit. The unit can also be housed in either garage or outhouse environment.
Offering a variety of features, including compact size, a 2 or 4 port option, front service access, a multi-directional flue outlet, a conventional or balanced flue option and pre-punched pipe access point. It can also be used in tandem operations and is suitable for sealed systems.
As this is a Regular boiler, also known as a Conventional boiler, it heats your central heating system directly and also produces hot water for your cylinder. As you need a hot water cylinder, which is often fed by a cold water storage cistern located in the loft, this type of boiler isn't suitable for smaller homes where space is limited.
Featuring a 10 year warranty, you'll not only be getting a boiler but peace of mind too.
Get quotes to supply and fit a new
* This is a guide price for a straightforward, like-for-like boiler replacement. Installation costs will vary dependent on work required.
Why not compare these similar boilers?
| Boiler Model | kW | Efficiency | Warranty | Typical Price |
| --- | --- | --- | --- | --- |
| Mistral Combi Standard CC1 20kW Oil Boiler | 20kw | 92% | 2 yr. parts - 5 yr. heat exch | £1,920 |
| Mistral Combi Standard CC2 26kW Oil Boiler | 26kw | 92% | 2 yr. parts - 5 yr. heat exch | £1,980 |
| Mistral Combi Standard CC3 35kW Oil Boiler | 35kw | 92% | 2 yr. parts - 5 yr. heat exch | £2,160 |
| Mistral Combi Plus CC4+ 41kW Oil Boiler | 41kw | 92% | 2 yr. parts - 5 yr. heat exch | £2,700 |
| Mistral Mega Combi Plus CMC5+ 50kW Oil Boiler | 50kw | 90% | 2 yr. parts - 5 yr. heat exch | £3,660 |
| Mistral Mega Combi Plus CMC7+ 68kW Oil Boiler | 70kw | 90% | 2 yr. parts - 5 yr. heat exch | £4,020 |
| Mistral Mega Combi Plus CMC6+ 58kW Oil Boiler | 58kw | 90% | 5 years | £3,840 |
| Mistral Sealed System CS1 20kW Oil Boiler | 20kw | 92% | 2 yr. parts - 5 yr. heat exch | £2,300 |
| Mistral Sealed System CS2 26kW Oil Boiler | 26kw | 92% | 2 yr. parts - 5 yr. heat exch | £2,370 |
| Mistral Combi Standard C1 20kW Oil Boiler | 20kw | 87% | 2 yr. parts - 5 yr. heat exch | £1,800 |
| Mistral Combi Standard C2 26kW Combi Oil Boiler | 26kw | 87% | 5 years | £1,860 |
| Mistral Combi Standard C3 35kW Oil Boiler | 35kw | 87% | 2 yr. parts - 5 yr. heat exch | £1,950 |
| Mistral Sealed System S1 20kW Oil Boiler | 20kw | 87% | 2 yr. parts - 5 yr. heat exch | £1,320 |
| Mistral Sealed System S2 26kW Oil Boiler | 26kw | 87% | 2 yr. parts - 5 yr. heat exch | £1,380 |
| Mistral Sealed System S3 35kW Oil Boiler | 35kw | 87% | 2 yr. parts - 5 yr. heat exch | £1,500 |
| Mistral Sealed System S4 41kW Oil Boiler | 41kw | 87% | 2 yr. parts - 5 yr. heat exch | £1,680 |
| Mistral Combi Standard CC4 41kW Oil Boiler | 41kw | 92% | 2 yr. parts - 5 yr. heat exch | £2,400 |
| Mistral Mega Combi Standard CMC6 58kW Oil Boiler | 58kw | 90% | 2 yr. parts - 5 yr. heat exch | £3,540 |
| Mistral Combi Standard C4 41kW Oil Boiler | 41kw | 87% | 2 yr. parts - 5 yr. heat exch | £2,160 |
| Mistral Kitchen Utility Classic KUT1 20kW Regular Oil Boiler | 20kw | 87% | 2 yr. parts - 5 yr. heat exch | £1,078 |
| Mistral Kitchen Utility Classic KUT2 26kW Regular Oil Boiler | 26kw | 87% | 2 yr. parts - 5 yr. heat exch | £1,139 |
| Mistral Kitchen Utility Classic KUT3 35kW Regular Oil Boiler | 35kw | 87% | 2 yr. parts - 5 yr. heat exch | £1,290 |
| Mistral Kitchen Utility Classic KUT4 41kW Regular Oil Boiler | -41kw | 87% | 2 yr. parts - 5 yr. heat exch | £1,440 |
| Mistral Kitchen Utility Classic KUT5 50kW Regular Oil Boiler | 50kw | 86% | 2 yr. parts - 5 yr. heat exch | £1,620 |
| Mistral Kitchen Utility Classic KUT6 58kW Regular Oil Boiler | 58kw | 86% | 2 yr. parts - 5 yr. heat exch | £1,800 |
| Mistral Kitchen Utility Classic KUT7 68kW Regular Oil Boiler | 68kw | 86% | 2 yr. parts - 5 yr. heat exch | £1,920 |
| Mistral Mega Combi Standard MC5 50kW Oil Boiler | 50kw | 86% | 2 yr. parts - 5 yr. heat exch | £2,880 |
| Mistral Mega Combi Standard MC6 58kW Oil Boiler | 58kw | 86% | 2 yr. parts - 5 yr. heat exch | £3,120 |
| Mistral Mega Combi Stard MC7 68kW Oil Boiler | 68kw | 86% | 2 yr. parts - 5 yr. heat exch | £3,240 |
| Mistral Combi Plus C1+ 20kW Oil Boiler | 20kw | 87% | 2 yr. parts - 5 yr. heat exch | £2,100 |
| Mistral Combi Plus C2+ 26kW Oil Boiler | 26kw | 87% | 2 yr. parts - 5 yr. heat exch | £2,160 |
| Mistral Combi Plus C3+ 35kW Oil Boiler | 35kw | 87% | 2 yr. parts - 5 yr. heat exch | £2,250 |
| Mistral Combi Plus C4+ 41kW Oil Boiler | 41kw | 87% | 2 yr. parts - 5 yr. heat exch | £2,520 |
| Mistral Mega Combi Plus MC5+ 50kW Oil Boiler | 50kw | 86% | 2 yr. parts - 5 yr. heat exch | £2,880 |
| Mistral Mega Combi Plus MC6+ 58kW Oil Boiler | 58kw | 86% | 2 yr. parts - 5 yr. heat exch | £3,420 |
| Mistral Mega Combi Plus MC7+ 68kW Oil Boiler | 58kw | 86% | 2 yr. parts - 5 yr. heat exch | £3,540 |
| Mistral Boiler House Classic BH1 20kW Regular Oil Boiler | 20kw | 87% | 2 yr. parts - 5 yr. heat exch | £1,078 |
| Mistral Boiler House Classic BH2 26kW Regular Oil Boiler | 26kw | 87% | 2 yr. parts - 5 yr. heat exch | £1,138 |
| Mistral Boiler House Classic BH3 35kW Regular Oil Boiler | 35kw | 87% | 2 yr. parts - 5 yr. heat exch | £1,275 |
| Mistral Boiler House Classic BH4 41kW Regular Oil Boiler | 41kw | 87% | 2 yr. parts - 5 yr. heat exch | £1,440 |
| Mistral Boiler House BH5 50kW Regular Oil Boiler | 50kw | 86% | 2 yr. parts - 5 yr. heat exch | £1,620 |
| Mistral Boiler House BH6 58kW Regular Oil Boiler | 58kw | 86% | 2 yr. parts - 5 yr. heat exch | £1,800 |
| Mistral Boiler House BH7 68kW Regular Oil Boiler | 68kw | 86% | 2 yr. parts - 5 yr. heat exch | £1,920 |
| Mistral Outdoor Utility Standard OD1 20kW Regular Oil Boiler | 20kw | 87% | 2 yr. parts - 5 yr. heat exch | £1,260 |
| Mistral Outdoor Utility Standard OD2 26kW Regular Oil Boiler | 26kw | 87% | 2 yr. parts - 5 yr. heat exch | £1,320 |
| Mistral Outdoor Utility Standard OD4 41kW Regular Oil Boiler | 41kw | 87% | 2 yr. parts - 5 yr. heat exch | £1,620 |
| Mistral Outdoor Utility OD5 50kW Regular Oil Boiler | 50kw | 86% | 2 yr. parts - 5 yr. heat exch | £1,800 |
| Mistral Outdoor Utility OD6 58kW Regular Oil Boiler | 58kw | 86% | 2 yr. parts - 5 yr. heat exch | £1,920 |
| Mistral Outdoor Utility OD7 68kW Regular Oil Boiler | 68kw | 86% | 2 yr. parts - 5 yr. heat exch | £2,100 |
| Mistral Outdoor Sealed System OD SS1 20kW Oil Boiler | 20kw | 87% | 2 yr. parts - 5 yr. heat exch | £1,500 |
| Mistral Outdoor Sealed System OD SS2 26kW Oil Boiler | 26kw | 87% | 2 yr. parts - 5 yr. heat exch | £1,590 |
| Mistral Outdoor Sealed System OD SS4 41kW Oil Boiler | 41kw | 87% | 2 yr. parts - 5 yr. heat exch | £1,920 |
| Mistral Sealed System CS3 35kW Oil Boiler | 35kw | 92% | 2 yr. parts - 5 yr. heat exch | £2,700 |
| Mistral Sealed System CS4 41kW Oil Boiler | 41kw | 93% | 2 yr. parts - 5 yr. heat exch | £3,200 |
| Mistral Mega Combi Standard CMC7 68kW Oil Boiler | 68kw | 90% | 2 yr. parts - 5 yr. heat exch | £3,720 |
| Mistral Outdoor Combi Standard ODC1 20kW Oil Boiler | 20kw | 87% | 2 yr. parts - 5 yr. heat exch | £1,980 |
| Mistral Outdoor Combi Standard ODC2 26kW Oil Boiler | 26kw | 87% | 2 yr. parts - 5 yr. heat exch | £2,040 |
| Mistral Outdoor Combi Standard ODC3 35kW Oil Boiler | 35kw | 87% | 2 yr. parts - 5 yr. heat exch | £2,160 |
| Mistral Outdoor Combi Standard ODC4 41kW Oil Boiler | 41kw | 87% | 2 yr. parts - 5 yr. heat exch | £2,340 |
| Mistral Outdoor Mega Combi Standard ODMC5 50kW Oil Boiler | 50kw | 86% | 2 yr. parts - 5 yr. heat exch | £3,120 |
| Mistral Outdoor Mega Combi Standard ODMC6 58kW Oil Boiler | 58kw | 86% | 2 yr. parts - 5 yr. heat exch | £3,300 |
| Mistral Outdoor Mega Combi Standard ODMC7 68kW Oil Boiler | 68kw | 86% | 2 yr. parts - 5 yr. heat exch | £3,480 |
| Mistral Outdoor Combi+ ODC1 Plus 20kW Oil Boiler | 20kw | 87% | 2 yr. parts - 5 yr. heat exch | £2,220 |
| Mistral Outdoor Combi Plus ODC2+ 26kW Oil Boiler | 26kw | 87% | 2 yr. parts - 5 yr. heat exch | £2,280 |
| Mistral Outdoor Combi Plus ODC3+ 35kW Oil Boiler | 35kw | 87% | 2 yr. parts - 5 yr. heat exch | £3,800 |
| Mistral Outdoor Combi Plus ODC4+ 41kW Oil Boiler | 41kw | 87% | 2 yr. parts - 5 yr. heat exch | £2,580 |
| Mistral Outdoor Mega Combi Plus ODMC5 50kW Oil Boiler | 50kw | 86% | 2 yr. parts - 5 yr. heat exch | £3,300 |
| Mistral Outdoor Mega Combi Plus ODMC6 58kW Oil Boiler | 58kw | 86% | 2 yr. parts - 5 yr. heat exch | £3,540 |
| Mistral Kitchen Utility Classic CKUT1 20kW Regular Oil Boiler | 20kw | 92% | 2 yr. parts - 5 yr. heat exch | £1,920 |
| Mistral Kitchen Utility Classic CKUT2 26kW Regular Oil Boiler | 26kw | 92% | 2 yr. parts - 5 yr. heat exch | £1,998 |
| Mistral Kitchen Utility Classic CKUT3 35kW Regular Oil Boiler | 35kw | 92% | 2 yr. parts - 5 yr. heat exch | £2,380 |
| Mistral Kitchen Utility Classic CKUT4 41kW Regular Oil Boiler | 41kw | 92% | 2 yr. parts - 5 yr. heat exch | £2,800 |
| Mistral Kitchen Utility Classic CKUT5 50kW Regular Oil Boiler | 50kw | 90% | 2 yr. parts - 5 yr. heat exch | £3,060 |
| Mistral Kitchen Utility Classic CKUT6 58kW Regular Oil Boiler | 58kw | 90% | 2 yr. parts - 5 yr. heat exch | £3,180 |
| Mistral Kitchen Utility Classic CKUT7 68kW Regular Oil Boiler | 68kw | 90% | 2 yr. parts - 5 yr. heat exch | £3,250 |
| Mistral Boiler House Classic CBH1 20kW Regular Oil Boiler | 20kw | 92% | 2 yr. parts - 5 yr. heat exch | £1,185 |
| Mistral Boiler House Classic CBH2 26kW Regular Oil Boiler | 26kw | 92% | 2 yr. parts - 5 yr. heat exch | £1,260 |
| Mistral Boiler House Classic CBH3 35kW Regular Oil Boiler | 35kw | 92% | 2 yr. parts - 5 yr. heat exch | £1,500 |
| Mistral Boiler House Classic CBH4 41kW Regular Oil Boiler | 41kw | 92% | 2 yr. parts - 5 yr. heat exch | £1,680 |
| Mistral Boiler House CBH5 50kW Regular Oil Boiler | 50kw | 90% | 2 yr. parts - 5 yr. heat exch | £1,860 |
| Mistral Boiler House CBH6 58kW Regular Oil Boiler | 58kw | 90% | 2 yr. parts - 5 yr. heat exch | £1,950 |
| Mistral Boiler House CBH7 68kW Regular Oil Boiler | 68kw | 90% | 2 yr. parts - 5 yr. heat exch | £2,040 |
| Mistral Outdoor Utility Standard COD1 20kW Regular Oil Boiler | 20kw | 92% | 2 yr. parts - 5 yr. heat exch | £1,365 |
| Mistral Outdoor Utility Standard COD2 26kW Regular Oil Boiler | 26kw | 92% | 2 yr. parts - 5 yr. heat exch | £1,410 |
| Mistral Outdoor Utility Standard COD3 35kW Regular Oil Boiler | 35kw | 92% | 2 yr. parts - 5 yr. heat exch | £1,680 |
| Mistral Outdoor Utility Standard COD4 41kW Regular Oil Boiler | 41kw | 92% | 2 yr. parts - 5 yr. heat exch | £2,040 |
| Mistral Outdoor Utility COD7 68kW Regular Oil Boiler | 68kw | 90% | 2 yr. parts - 5 yr. heat exch | £2,460 |
| Mistral Outdoor Utility COD5 50kW Regular Oil Boiler | 50kw | 90% | 2 yr. parts - 5 yr. heat exch | £2,160 |
| Mistral Outdoor Utility COD6 58kW Regular Oil Boiler | 58kw | 90% | 2 yr. parts - 5 yr. heat exch | £2,340 |
| Mistral Outdoor Sealed System COD SS1 20kW Oil Boiler | 20kw | 92% | 2 yr. parts - 5 yr. heat exch | £1,605 |
| Mistral Outdoor Sealed System COD SS2 26kW Oil Boiler | 26kw | 92% | 2 yr. parts - 5 yr. heat exch | £1,680 |
| Mistral Outdoor Sealed System COD SS3 35kW Oil Boiler | 35kw | 92% | 2 yr. parts - 5 yr. heat exch | £2,040 |
| Mistral Outdoor Sealed System COD SS4 41kW Oil Boiler | 41kw | 90% | 2 yr. parts - 5 yr. heat exch | £2,160 |
| Mistral Outdoor Combi Standard CODC1 20kW Oil Boiler | 20kw | 92% | 2 yr. parts - 5 yr. heat exch | £2,040 |
| Mistral Outdoor Combi Standard CODC2 26kW Oil Boiler | 26kw | 92% | 2 yr. parts - 5 yr. heat exch | £2,160 |
| Mistral Outdoor Combi Standard CODC3 35kW Oil Boiler | 35kw | 92% | 2 yr. parts - 5 yr. heat exch | £2,700 |
| Mistral Outdoor Mega Combi Standard CODMC5 50kW Oil Boiler | 50kw | 90% | 2 yr. parts - 5 yr. heat exch | £3,540 |
| Mistral Outdoor Mega Combi Standard CODMC6 58kW Oil Boiler | 58kw | 90% | 2 yr. parts - 5 yr. heat exch | £3,870 |
| Mistral Outdoor Mega Combi Standard CODMC7 68kW Oil Boiler | 68kw | 90% | 2 yr. parts - 5 yr. heat exch | £4,176 |
| Mistral Outdoor Combi Plus CODC1+ 20kW Oil Boiler | 20kw | 92% | 2 yr. parts - 5 yr. heat exch | £2,460 |
| Mistral Outdoor Combi Plus CODC2+ 26kW Oil Boiler | 26kw | 92% | 2 yr. parts - 5 yr. heat exch | £2,580 |
| Mistral Outdoor Combi Plus CODC3+ 35kW Oil Boiler | 35kw | 92% | 2 yr. parts - 5 yr. heat exch | £2,700 |
| Mistral Outdoor Combi Plus CODC4+ 41kW Oil Boiler | 41kw | 92% | 2 yr. parts - 5 yr. heat exch | £3,000 |
| Mistral Outdoor Mega Combi Plus CODMC5 50kW Oil Boiler | 50kw | 90% | 2 yr. parts - 5 yr. heat exch | £3,960 |
| Mistral Outdoor Mega Combi Plus CODMC6 58kW Oil Boiler | 58kw | 90% | 2 yr. parts - 5 yr. heat exch | £4,290 |
| Mistral Outdoor Mega Combi Plus CODMC7 70kW Oil Boiler | 70kw | 90% | 2 yr. parts - 5 yr. heat exch | £4,596 |
| Mistral Outdoor Utility Standard OD3 35kW Regular Oil Boiler | 35kw | 87% | 2 yr. parts - 5 yr. heat exch | £1,500 |
| Mistral Mega Combi Standard CMC5 50kW Oil Boiler | 50kw | 90% | 2 yr. parts - 5 yr. heat exch | £3,360 |
| Mistral Combi Standard CC1 plus 20kW Oil Boiler | 20kw | 92% | 2 yr. parts - 5 yr. heat exch | £2,220 |
| Mistral Combi Standard CC2 plus 26kW Oil Boiler | 26kw | 92% | 2 yr. parts - 5 yr. heat exch | £2,460 |
| Mistral Combi Standard CC3 plus 35kW Oil Boiler | 35kw | 92% | 2 yr. parts - 5 yr. heat exch | £2,460 |
| Mistral Outdoor Combi Standard CODC4 41kW Oil Boiler | 41kw | 92% | 2 yr. parts - 5 yr. heat exch | £2,580 |
| Mistral Outdoor Sealed System OD SS3 35kW Oil Boiler | 35kw | 87% | 2 yr. parts - 5 yr. heat exch | £1,710 |