Need a new boiler?
Get FREE no-obligation quotes now!
Get FREE no-obligation quotes now!
No delays! Get quotes today

Compare quotes & get the best prices

Gas Safe & OFTEC registered engineers
The smarter way to find approved boiler engineers
What
work do you require

?

Fuel type
Boiler type
Manufacturer
Mistral Boiler House BH7 68kW Regular Oil Boiler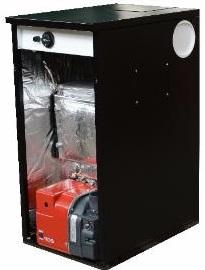 Typical Price (inc VAT)
£1,920
Typical installation Cost (inc VAT)*
£500 - £1,000
Total Cost
£2,420 - £2,920
| | |
| --- | --- |
| Make | Mistral |
| Model | Boiler House BH7 68kW Regular Oil Boiler |
| Is Condensing | Non-Condensing |
| Efficiency Rating | 86% |
| Standard Warranty | 2 yr. parts - 5 yr. heat exch |
| Band Rating | B Rated |
| ERP Rating | B Heat |
| Central Heating Max. Output | 68kW |
| Flow Rate | N/A |
| LPG Compatible | No |
| Mounting | Floor Standing |
| Typical Price (inc VAT) | £1,920 |
| Typical installation Cost (inc VAT)* | £500 - £1,000 |
| Total Cost | £2,420 - £2,920 |
Product Description
The Boiler House BH7 58-68kW Regular Oil Boiler is a highly reliable non condensing, floor standing unit that has many features to offer.
Designed and manufactured by Mistral, this boiler will be a very efficient addition to your home, shown with an efficiency rating of 93%, giving it a SEDBUK A rating. Available with an output rating of 68kW, it's perfect for larger homes that have a higher demand for heating and hot water water. With a range of units available though, ranging from 15-70kW, it can meet the needs of many homes.
Manufactured with a high-quality casing with a black texture finish, this highly reliable unit comes with a variety of features including a 2 or 4 port option, a multi-directional flue outlet as well as front servicing access. It comes with a conventional or balanced flue option, pre-punched pipe access points and it can be used in tandem operations.
As a Regular boiler it incorporates boiler extended controls, a hot water cylinder that's often fed by a cold water storage cistern located in the loft, and a feed and expansion cistern, also located in the loft. This means that it's more suited to larger homes that have lots of space to spare but thanks to its compact size, only 500mm wide, the unit itself won't take up too much room. Having said this, you're given many options with this range, it's available as a Regular, System or Combi, as an indoor or outdoor unit and it comes as either condensing or non-condensing.
Featuring a 10 year warranty, you're given the added comfort you're well covered after installation.
Get quotes to supply and fit a new
* This is a guide price for a straightforward, like-for-like boiler replacement. Installation costs will vary dependent on work required.
Why not compare these similar boilers?
| Boiler Model | kW | Efficiency | Warranty | Typical Price |
| --- | --- | --- | --- | --- |
| Mistral Combi Standard CC1 20kW Oil Boiler | 20kw | 92% | 2 yr. parts - 5 yr. heat exch | £1,920 |
| Mistral Combi Standard CC2 26kW Oil Boiler | 26kw | 92% | 2 yr. parts - 5 yr. heat exch | £1,980 |
| Mistral Combi Standard CC3 35kW Oil Boiler | 35kw | 92% | 2 yr. parts - 5 yr. heat exch | £2,160 |
| Mistral Combi Plus CC4+ 41kW Oil Boiler | 41kw | 92% | 2 yr. parts - 5 yr. heat exch | £2,700 |
| Mistral Mega Combi Plus CMC5+ 50kW Oil Boiler | 50kw | 90% | 2 yr. parts - 5 yr. heat exch | £3,660 |
| Mistral Mega Combi Plus CMC7+ 68kW Oil Boiler | 70kw | 90% | 2 yr. parts - 5 yr. heat exch | £4,020 |
| Mistral Mega Combi Plus CMC6+ 58kW Oil Boiler | 58kw | 90% | 5 years | £3,840 |
| Mistral Sealed System CS1 20kW Oil Boiler | 20kw | 92% | 2 yr. parts - 5 yr. heat exch | £2,300 |
| Mistral Sealed System CS2 26kW Oil Boiler | 26kw | 92% | 2 yr. parts - 5 yr. heat exch | £2,370 |
| Mistral Combi Standard C1 20kW Oil Boiler | 20kw | 87% | 2 yr. parts - 5 yr. heat exch | £1,800 |
| Mistral Combi Standard C2 26kW Combi Oil Boiler | 26kw | 87% | 5 years | £1,860 |
| Mistral Combi Standard C3 35kW Oil Boiler | 35kw | 87% | 2 yr. parts - 5 yr. heat exch | £1,950 |
| Mistral Sealed System S1 20kW Oil Boiler | 20kw | 87% | 2 yr. parts - 5 yr. heat exch | £1,320 |
| Mistral Sealed System S2 26kW Oil Boiler | 26kw | 87% | 2 yr. parts - 5 yr. heat exch | £1,380 |
| Mistral Sealed System S3 35kW Oil Boiler | 35kw | 87% | 2 yr. parts - 5 yr. heat exch | £1,500 |
| Mistral Sealed System S4 41kW Oil Boiler | 41kw | 87% | 2 yr. parts - 5 yr. heat exch | £1,680 |
| Mistral Combi Standard CC4 41kW Oil Boiler | 41kw | 92% | 2 yr. parts - 5 yr. heat exch | £2,400 |
| Mistral Mega Combi Standard CMC6 58kW Oil Boiler | 58kw | 90% | 2 yr. parts - 5 yr. heat exch | £3,540 |
| Mistral Combi Standard C4 41kW Oil Boiler | 41kw | 87% | 2 yr. parts - 5 yr. heat exch | £2,160 |
| Mistral Kitchen Utility Classic KUT1 20kW Regular Oil Boiler | 20kw | 87% | 2 yr. parts - 5 yr. heat exch | £1,078 |
| Mistral Kitchen Utility Classic KUT2 26kW Regular Oil Boiler | 26kw | 87% | 2 yr. parts - 5 yr. heat exch | £1,139 |
| Mistral Kitchen Utility Classic KUT3 35kW Regular Oil Boiler | 35kw | 87% | 2 yr. parts - 5 yr. heat exch | £1,290 |
| Mistral Kitchen Utility Classic KUT4 41kW Regular Oil Boiler | -41kw | 87% | 2 yr. parts - 5 yr. heat exch | £1,440 |
| Mistral Kitchen Utility Classic KUT5 50kW Regular Oil Boiler | 50kw | 86% | 2 yr. parts - 5 yr. heat exch | £1,620 |
| Mistral Kitchen Utility Classic KUT6 58kW Regular Oil Boiler | 58kw | 86% | 2 yr. parts - 5 yr. heat exch | £1,800 |
| Mistral Kitchen Utility Classic KUT7 68kW Regular Oil Boiler | 68kw | 86% | 2 yr. parts - 5 yr. heat exch | £1,920 |
| Mistral Mega Combi Standard MC5 50kW Oil Boiler | 50kw | 86% | 2 yr. parts - 5 yr. heat exch | £2,880 |
| Mistral Mega Combi Standard MC6 58kW Oil Boiler | 58kw | 86% | 2 yr. parts - 5 yr. heat exch | £3,120 |
| Mistral Mega Combi Stard MC7 68kW Oil Boiler | 68kw | 86% | 2 yr. parts - 5 yr. heat exch | £3,240 |
| Mistral Combi Plus C1+ 20kW Oil Boiler | 20kw | 87% | 2 yr. parts - 5 yr. heat exch | £2,100 |
| Mistral Combi Plus C2+ 26kW Oil Boiler | 26kw | 87% | 2 yr. parts - 5 yr. heat exch | £2,160 |
| Mistral Combi Plus C3+ 35kW Oil Boiler | 35kw | 87% | 2 yr. parts - 5 yr. heat exch | £2,250 |
| Mistral Combi Plus C4+ 41kW Oil Boiler | 41kw | 87% | 2 yr. parts - 5 yr. heat exch | £2,520 |
| Mistral Mega Combi Plus MC5+ 50kW Oil Boiler | 50kw | 86% | 2 yr. parts - 5 yr. heat exch | £2,880 |
| Mistral Mega Combi Plus MC6+ 58kW Oil Boiler | 58kw | 86% | 2 yr. parts - 5 yr. heat exch | £3,420 |
| Mistral Mega Combi Plus MC7+ 68kW Oil Boiler | 58kw | 86% | 2 yr. parts - 5 yr. heat exch | £3,540 |
| Mistral Boiler House Classic BH1 20kW Regular Oil Boiler | 20kw | 87% | 2 yr. parts - 5 yr. heat exch | £1,078 |
| Mistral Boiler House Classic BH2 26kW Regular Oil Boiler | 26kw | 87% | 2 yr. parts - 5 yr. heat exch | £1,138 |
| Mistral Boiler House Classic BH3 35kW Regular Oil Boiler | 35kw | 87% | 2 yr. parts - 5 yr. heat exch | £1,275 |
| Mistral Boiler House Classic BH4 41kW Regular Oil Boiler | 41kw | 87% | 2 yr. parts - 5 yr. heat exch | £1,440 |
| Mistral Boiler House BH5 50kW Regular Oil Boiler | 50kw | 86% | 2 yr. parts - 5 yr. heat exch | £1,620 |
| Mistral Boiler House BH6 58kW Regular Oil Boiler | 58kw | 86% | 2 yr. parts - 5 yr. heat exch | £1,800 |
| Mistral Boiler House BH7 68kW Regular Oil Boiler | 68kw | 86% | 2 yr. parts - 5 yr. heat exch | £1,920 |
| Mistral Outdoor Utility Standard OD1 20kW Regular Oil Boiler | 20kw | 87% | 2 yr. parts - 5 yr. heat exch | £1,260 |
| Mistral Outdoor Utility Standard OD2 26kW Regular Oil Boiler | 26kw | 87% | 2 yr. parts - 5 yr. heat exch | £1,320 |
| Mistral Outdoor Utility Standard OD4 41kW Regular Oil Boiler | 41kw | 87% | 2 yr. parts - 5 yr. heat exch | £1,620 |
| Mistral Outdoor Utility OD5 50kW Regular Oil Boiler | 50kw | 86% | 2 yr. parts - 5 yr. heat exch | £1,800 |
| Mistral Outdoor Utility OD6 58kW Regular Oil Boiler | 58kw | 86% | 2 yr. parts - 5 yr. heat exch | £1,920 |
| Mistral Outdoor Utility OD7 68kW Regular Oil Boiler | 68kw | 86% | 2 yr. parts - 5 yr. heat exch | £2,100 |
| Mistral Outdoor Sealed System OD SS1 20kW Oil Boiler | 20kw | 87% | 2 yr. parts - 5 yr. heat exch | £1,500 |
| Mistral Outdoor Sealed System OD SS2 26kW Oil Boiler | 26kw | 87% | 2 yr. parts - 5 yr. heat exch | £1,590 |
| Mistral Outdoor Sealed System OD SS4 41kW Oil Boiler | 41kw | 87% | 2 yr. parts - 5 yr. heat exch | £1,920 |
| Mistral Sealed System CS3 35kW Oil Boiler | 35kw | 92% | 2 yr. parts - 5 yr. heat exch | £2,700 |
| Mistral Sealed System CS4 41kW Oil Boiler | 41kw | 93% | 2 yr. parts - 5 yr. heat exch | £3,200 |
| Mistral Mega Combi Standard CMC7 68kW Oil Boiler | 68kw | 90% | 2 yr. parts - 5 yr. heat exch | £3,720 |
| Mistral Outdoor Combi Standard ODC1 20kW Oil Boiler | 20kw | 87% | 2 yr. parts - 5 yr. heat exch | £1,980 |
| Mistral Outdoor Combi Standard ODC2 26kW Oil Boiler | 26kw | 87% | 2 yr. parts - 5 yr. heat exch | £2,040 |
| Mistral Outdoor Combi Standard ODC3 35kW Oil Boiler | 35kw | 87% | 2 yr. parts - 5 yr. heat exch | £2,160 |
| Mistral Outdoor Combi Standard ODC4 41kW Oil Boiler | 41kw | 87% | 2 yr. parts - 5 yr. heat exch | £2,340 |
| Mistral Outdoor Mega Combi Standard ODMC5 50kW Oil Boiler | 50kw | 86% | 2 yr. parts - 5 yr. heat exch | £3,120 |
| Mistral Outdoor Mega Combi Standard ODMC6 58kW Oil Boiler | 58kw | 86% | 2 yr. parts - 5 yr. heat exch | £3,300 |
| Mistral Outdoor Mega Combi Standard ODMC7 68kW Oil Boiler | 68kw | 86% | 2 yr. parts - 5 yr. heat exch | £3,480 |
| Mistral Outdoor Combi+ ODC1 Plus 20kW Oil Boiler | 20kw | 87% | 2 yr. parts - 5 yr. heat exch | £2,220 |
| Mistral Outdoor Combi Plus ODC2+ 26kW Oil Boiler | 26kw | 87% | 2 yr. parts - 5 yr. heat exch | £2,280 |
| Mistral Outdoor Combi Plus ODC3+ 35kW Oil Boiler | 35kw | 87% | 2 yr. parts - 5 yr. heat exch | £3,800 |
| Mistral Outdoor Combi Plus ODC4+ 41kW Oil Boiler | 41kw | 87% | 2 yr. parts - 5 yr. heat exch | £2,580 |
| Mistral Outdoor Mega Combi Plus ODMC5 50kW Oil Boiler | 50kw | 86% | 2 yr. parts - 5 yr. heat exch | £3,300 |
| Mistral Outdoor Mega Combi Plus ODMC6 58kW Oil Boiler | 58kw | 86% | 2 yr. parts - 5 yr. heat exch | £3,540 |
| Mistral Kitchen Utility Classic CKUT1 20kW Regular Oil Boiler | 20kw | 92% | 2 yr. parts - 5 yr. heat exch | £1,920 |
| Mistral Kitchen Utility Classic CKUT2 26kW Regular Oil Boiler | 26kw | 92% | 2 yr. parts - 5 yr. heat exch | £1,998 |
| Mistral Kitchen Utility Classic CKUT3 35kW Regular Oil Boiler | 35kw | 92% | 2 yr. parts - 5 yr. heat exch | £2,380 |
| Mistral Kitchen Utility Classic CKUT4 41kW Regular Oil Boiler | 41kw | 92% | 2 yr. parts - 5 yr. heat exch | £2,800 |
| Mistral Kitchen Utility Classic CKUT5 50kW Regular Oil Boiler | 50kw | 90% | 2 yr. parts - 5 yr. heat exch | £3,060 |
| Mistral Kitchen Utility Classic CKUT6 58kW Regular Oil Boiler | 58kw | 90% | 2 yr. parts - 5 yr. heat exch | £3,180 |
| Mistral Kitchen Utility Classic CKUT7 68kW Regular Oil Boiler | 68kw | 90% | 2 yr. parts - 5 yr. heat exch | £3,250 |
| Mistral Boiler House Classic CBH1 20kW Regular Oil Boiler | 20kw | 92% | 2 yr. parts - 5 yr. heat exch | £1,185 |
| Mistral Boiler House Classic CBH2 26kW Regular Oil Boiler | 26kw | 92% | 2 yr. parts - 5 yr. heat exch | £1,260 |
| Mistral Boiler House Classic CBH3 35kW Regular Oil Boiler | 35kw | 92% | 2 yr. parts - 5 yr. heat exch | £1,500 |
| Mistral Boiler House Classic CBH4 41kW Regular Oil Boiler | 41kw | 92% | 2 yr. parts - 5 yr. heat exch | £1,680 |
| Mistral Boiler House CBH5 50kW Regular Oil Boiler | 50kw | 90% | 2 yr. parts - 5 yr. heat exch | £1,860 |
| Mistral Boiler House CBH6 58kW Regular Oil Boiler | 58kw | 90% | 2 yr. parts - 5 yr. heat exch | £1,950 |
| Mistral Boiler House CBH7 68kW Regular Oil Boiler | 68kw | 90% | 2 yr. parts - 5 yr. heat exch | £2,040 |
| Mistral Outdoor Utility Standard COD1 20kW Regular Oil Boiler | 20kw | 92% | 2 yr. parts - 5 yr. heat exch | £1,365 |
| Mistral Outdoor Utility Standard COD2 26kW Regular Oil Boiler | 26kw | 92% | 2 yr. parts - 5 yr. heat exch | £1,410 |
| Mistral Outdoor Utility Standard COD3 35kW Regular Oil Boiler | 35kw | 92% | 2 yr. parts - 5 yr. heat exch | £1,680 |
| Mistral Outdoor Utility Standard COD4 41kW Regular Oil Boiler | 41kw | 92% | 2 yr. parts - 5 yr. heat exch | £2,040 |
| Mistral Outdoor Utility COD7 68kW Regular Oil Boiler | 68kw | 90% | 2 yr. parts - 5 yr. heat exch | £2,460 |
| Mistral Outdoor Utility COD5 50kW Regular Oil Boiler | 50kw | 90% | 2 yr. parts - 5 yr. heat exch | £2,160 |
| Mistral Outdoor Utility COD6 58kW Regular Oil Boiler | 58kw | 90% | 2 yr. parts - 5 yr. heat exch | £2,340 |
| Mistral Outdoor Sealed System COD SS1 20kW Oil Boiler | 20kw | 92% | 2 yr. parts - 5 yr. heat exch | £1,605 |
| Mistral Outdoor Sealed System COD SS2 26kW Oil Boiler | 26kw | 92% | 2 yr. parts - 5 yr. heat exch | £1,680 |
| Mistral Outdoor Sealed System COD SS3 35kW Oil Boiler | 35kw | 92% | 2 yr. parts - 5 yr. heat exch | £2,040 |
| Mistral Outdoor Sealed System COD SS4 41kW Oil Boiler | 41kw | 90% | 2 yr. parts - 5 yr. heat exch | £2,160 |
| Mistral Outdoor Combi Standard CODC1 20kW Oil Boiler | 20kw | 92% | 2 yr. parts - 5 yr. heat exch | £2,040 |
| Mistral Outdoor Combi Standard CODC2 26kW Oil Boiler | 26kw | 92% | 2 yr. parts - 5 yr. heat exch | £2,160 |
| Mistral Outdoor Combi Standard CODC3 35kW Oil Boiler | 35kw | 92% | 2 yr. parts - 5 yr. heat exch | £2,700 |
| Mistral Outdoor Mega Combi Standard CODMC5 50kW Oil Boiler | 50kw | 90% | 2 yr. parts - 5 yr. heat exch | £3,540 |
| Mistral Outdoor Mega Combi Standard CODMC6 58kW Oil Boiler | 58kw | 90% | 2 yr. parts - 5 yr. heat exch | £3,870 |
| Mistral Outdoor Mega Combi Standard CODMC7 68kW Oil Boiler | 68kw | 90% | 2 yr. parts - 5 yr. heat exch | £4,176 |
| Mistral Outdoor Combi Plus CODC1+ 20kW Oil Boiler | 20kw | 92% | 2 yr. parts - 5 yr. heat exch | £2,460 |
| Mistral Outdoor Combi Plus CODC2+ 26kW Oil Boiler | 26kw | 92% | 2 yr. parts - 5 yr. heat exch | £2,580 |
| Mistral Outdoor Combi Plus CODC3+ 35kW Oil Boiler | 35kw | 92% | 2 yr. parts - 5 yr. heat exch | £2,700 |
| Mistral Outdoor Combi Plus CODC4+ 41kW Oil Boiler | 41kw | 92% | 2 yr. parts - 5 yr. heat exch | £3,000 |
| Mistral Outdoor Mega Combi Plus CODMC5 50kW Oil Boiler | 50kw | 90% | 2 yr. parts - 5 yr. heat exch | £3,960 |
| Mistral Outdoor Mega Combi Plus CODMC6 58kW Oil Boiler | 58kw | 90% | 2 yr. parts - 5 yr. heat exch | £4,290 |
| Mistral Outdoor Mega Combi Plus CODMC7 70kW Oil Boiler | 70kw | 90% | 2 yr. parts - 5 yr. heat exch | £4,596 |
| Mistral Outdoor Utility Standard OD3 35kW Regular Oil Boiler | 35kw | 87% | 2 yr. parts - 5 yr. heat exch | £1,500 |
| Mistral Mega Combi Standard CMC5 50kW Oil Boiler | 50kw | 90% | 2 yr. parts - 5 yr. heat exch | £3,360 |
| Mistral Combi Standard CC1 plus 20kW Oil Boiler | 20kw | 92% | 2 yr. parts - 5 yr. heat exch | £2,220 |
| Mistral Combi Standard CC2 plus 26kW Oil Boiler | 26kw | 92% | 2 yr. parts - 5 yr. heat exch | £2,460 |
| Mistral Combi Standard CC3 plus 35kW Oil Boiler | 35kw | 92% | 2 yr. parts - 5 yr. heat exch | £2,460 |
| Mistral Outdoor Combi Standard CODC4 41kW Oil Boiler | 41kw | 92% | 2 yr. parts - 5 yr. heat exch | £2,580 |
| Mistral Outdoor Sealed System OD SS3 35kW Oil Boiler | 35kw | 87% | 2 yr. parts - 5 yr. heat exch | £1,710 |