Need a new boiler?
Get FREE no-obligation quotes now!
Get FREE no-obligation quotes now!
No delays! Get quotes today

Compare quotes & get the best prices

Gas Safe & OFTEC registered engineers
The smarter way to find approved boiler engineers
What
work do you require

?

Fuel type
Boiler type
Manufacturer
Mistral Combi Plus C2+ 26kW Oil Boiler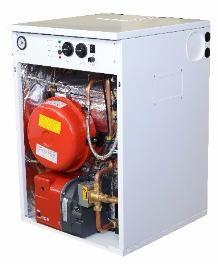 Typical Price (inc VAT)
£2,160
Typical installation Cost (inc VAT)*
£500 - £1,000
Total Cost
£2,660 - £3,160
| | |
| --- | --- |
| Make | Mistral |
| Model | Combi Plus C2+ 26kW Oil Boiler |
| Is Condensing | Non-Condensing |
| Efficiency Rating | 87% |
| Band Rating | B Rated |
| LPG Compatible | No |
| Standard Warranty | 2 yr. parts - 5 yr. heat exch |
| Central Heating Max. Output | 26kW |
| Mounting | Floor Standing |
| Flow Rate | 17 XL |
| Typical Price (inc VAT) | £2,160 |
| Typical installation Cost (inc VAT)* | £500 - £1,000 |
| Total Cost | £2,660 - £3,160 |
| ERP Rating | B Heat B Water |
Product Description
Mistral's Combi Plus C2+ oil boiler isn't normally sold as a Boiler House model and can only be purchased as a Special. The Mistral Combi Standard boiler range is a highly efficient full heating and instant domestic hot water facility. The compact and stylish Combi models are housed in a high-quality white casing, which has been designed for easy location beneath a standard kitchen worktop.
The CC4 can produce nearly twice as much hot water as any other Combi. It's fitted with multi-directional flue outlet options together with pre-punched pipe entry points on both the sides and the back, allowing for quick and easy installation. The removable front casing permits easy access for commissioning and future services.
Backed by the Mistral guarantee of quality the Combi Standard boiler range provides a practical heating and hot water facility for small to midsize homes. To ensure maximum efficiency, the Mistral non-Condensing range is manufactured using the same centrally located Y section waterway heat exchanger as used in the high-efficiency condensing models. Other than the top mounted condensing unit, all components used, are the same for both, ensuring maximum benefit, efficiency and construction advantages are maintained. To facilitate low-level options, a spacer is available in place of the condensing unit.
Get quotes to supply and fit a new
* This is a guide price for a straightforward, like-for-like boiler replacement. Installation costs will vary dependent on work required.
Why not compare these similar boilers?
| Boiler Model | kW | Efficiency | Warranty | Typical Price |
| --- | --- | --- | --- | --- |
| Mistral Combi Standard CC1 20kW Oil Boiler | 20kw | 92% | 2 yr. parts - 5 yr. heat exch | £1,920 |
| Mistral Combi Standard CC2 26kW Oil Boiler | 26kw | 92% | 2 yr. parts - 5 yr. heat exch | £1,980 |
| Mistral Combi Standard CC3 35kW Oil Boiler | 35kw | 92% | 2 yr. parts - 5 yr. heat exch | £2,160 |
| Mistral Combi Plus CC4+ 41kW Oil Boiler | 41kw | 92% | 2 yr. parts - 5 yr. heat exch | £2,700 |
| Mistral Mega Combi Plus CMC5+ 50kW Oil Boiler | 50kw | 90% | 2 yr. parts - 5 yr. heat exch | £3,660 |
| Mistral Mega Combi Plus CMC7+ 68kW Oil Boiler | 70kw | 90% | 2 yr. parts - 5 yr. heat exch | £4,020 |
| Mistral Mega Combi Plus CMC6+ 58kW Oil Boiler | 58kw | 90% | 5 years | £3,840 |
| Mistral Sealed System CS1 20kW Oil Boiler | 20kw | 92% | 2 yr. parts - 5 yr. heat exch | £2,300 |
| Mistral Sealed System CS2 26kW Oil Boiler | 26kw | 92% | 2 yr. parts - 5 yr. heat exch | £2,370 |
| Mistral Combi Standard C1 20kW Oil Boiler | 20kw | 87% | 2 yr. parts - 5 yr. heat exch | £1,800 |
| Mistral Combi Standard C2 26kW Combi Oil Boiler | 26kw | 87% | 5 years | £1,860 |
| Mistral Combi Standard C3 35kW Oil Boiler | 35kw | 87% | 2 yr. parts - 5 yr. heat exch | £1,950 |
| Mistral Sealed System S1 20kW Oil Boiler | 20kw | 87% | 2 yr. parts - 5 yr. heat exch | £1,320 |
| Mistral Sealed System S2 26kW Oil Boiler | 26kw | 87% | 2 yr. parts - 5 yr. heat exch | £1,380 |
| Mistral Sealed System S3 35kW Oil Boiler | 35kw | 87% | 2 yr. parts - 5 yr. heat exch | £1,500 |
| Mistral Sealed System S4 41kW Oil Boiler | 41kw | 87% | 2 yr. parts - 5 yr. heat exch | £1,680 |
| Mistral Combi Standard CC4 41kW Oil Boiler | 41kw | 92% | 2 yr. parts - 5 yr. heat exch | £2,400 |
| Mistral Mega Combi Standard CMC6 58kW Oil Boiler | 58kw | 90% | 2 yr. parts - 5 yr. heat exch | £3,540 |
| Mistral Combi Standard C4 41kW Oil Boiler | 41kw | 87% | 2 yr. parts - 5 yr. heat exch | £2,160 |
| Mistral Kitchen Utility Classic KUT1 20kW Regular Oil Boiler | 20kw | 87% | 2 yr. parts - 5 yr. heat exch | £1,078 |
| Mistral Kitchen Utility Classic KUT2 26kW Regular Oil Boiler | 26kw | 87% | 2 yr. parts - 5 yr. heat exch | £1,139 |
| Mistral Kitchen Utility Classic KUT3 35kW Regular Oil Boiler | 35kw | 87% | 2 yr. parts - 5 yr. heat exch | £1,290 |
| Mistral Kitchen Utility Classic KUT4 41kW Regular Oil Boiler | -41kw | 87% | 2 yr. parts - 5 yr. heat exch | £1,440 |
| Mistral Kitchen Utility Classic KUT5 50kW Regular Oil Boiler | 50kw | 86% | 2 yr. parts - 5 yr. heat exch | £1,620 |
| Mistral Kitchen Utility Classic KUT6 58kW Regular Oil Boiler | 58kw | 86% | 2 yr. parts - 5 yr. heat exch | £1,800 |
| Mistral Kitchen Utility Classic KUT7 68kW Regular Oil Boiler | 68kw | 86% | 2 yr. parts - 5 yr. heat exch | £1,920 |
| Mistral Mega Combi Standard MC5 50kW Oil Boiler | 50kw | 86% | 2 yr. parts - 5 yr. heat exch | £2,880 |
| Mistral Mega Combi Standard MC6 58kW Oil Boiler | 58kw | 86% | 2 yr. parts - 5 yr. heat exch | £3,120 |
| Mistral Mega Combi Stard MC7 68kW Oil Boiler | 68kw | 86% | 2 yr. parts - 5 yr. heat exch | £3,240 |
| Mistral Combi Plus C1+ 20kW Oil Boiler | 20kw | 87% | 2 yr. parts - 5 yr. heat exch | £2,100 |
| Mistral Combi Plus C2+ 26kW Oil Boiler | 26kw | 87% | 2 yr. parts - 5 yr. heat exch | £2,160 |
| Mistral Combi Plus C3+ 35kW Oil Boiler | 35kw | 87% | 2 yr. parts - 5 yr. heat exch | £2,250 |
| Mistral Combi Plus C4+ 41kW Oil Boiler | 41kw | 87% | 2 yr. parts - 5 yr. heat exch | £2,520 |
| Mistral Mega Combi Plus MC5+ 50kW Oil Boiler | 50kw | 86% | 2 yr. parts - 5 yr. heat exch | £2,880 |
| Mistral Mega Combi Plus MC6+ 58kW Oil Boiler | 58kw | 86% | 2 yr. parts - 5 yr. heat exch | £3,420 |
| Mistral Mega Combi Plus MC7+ 68kW Oil Boiler | 58kw | 86% | 2 yr. parts - 5 yr. heat exch | £3,540 |
| Mistral Boiler House Classic BH1 20kW Regular Oil Boiler | 20kw | 87% | 2 yr. parts - 5 yr. heat exch | £1,078 |
| Mistral Boiler House Classic BH2 26kW Regular Oil Boiler | 26kw | 87% | 2 yr. parts - 5 yr. heat exch | £1,138 |
| Mistral Boiler House Classic BH3 35kW Regular Oil Boiler | 35kw | 87% | 2 yr. parts - 5 yr. heat exch | £1,275 |
| Mistral Boiler House Classic BH4 41kW Regular Oil Boiler | 41kw | 87% | 2 yr. parts - 5 yr. heat exch | £1,440 |
| Mistral Boiler House BH5 50kW Regular Oil Boiler | 50kw | 86% | 2 yr. parts - 5 yr. heat exch | £1,620 |
| Mistral Boiler House BH6 58kW Regular Oil Boiler | 58kw | 86% | 2 yr. parts - 5 yr. heat exch | £1,800 |
| Mistral Boiler House BH7 68kW Regular Oil Boiler | 68kw | 86% | 2 yr. parts - 5 yr. heat exch | £1,920 |
| Mistral Outdoor Utility Standard OD1 20kW Regular Oil Boiler | 20kw | 87% | 2 yr. parts - 5 yr. heat exch | £1,260 |
| Mistral Outdoor Utility Standard OD2 26kW Regular Oil Boiler | 26kw | 87% | 2 yr. parts - 5 yr. heat exch | £1,320 |
| Mistral Outdoor Utility Standard OD4 41kW Regular Oil Boiler | 41kw | 87% | 2 yr. parts - 5 yr. heat exch | £1,620 |
| Mistral Outdoor Utility OD5 50kW Regular Oil Boiler | 50kw | 86% | 2 yr. parts - 5 yr. heat exch | £1,800 |
| Mistral Outdoor Utility OD6 58kW Regular Oil Boiler | 58kw | 86% | 2 yr. parts - 5 yr. heat exch | £1,920 |
| Mistral Outdoor Utility OD7 68kW Regular Oil Boiler | 68kw | 86% | 2 yr. parts - 5 yr. heat exch | £2,100 |
| Mistral Outdoor Sealed System OD SS1 20kW Oil Boiler | 20kw | 87% | 2 yr. parts - 5 yr. heat exch | £1,500 |
| Mistral Outdoor Sealed System OD SS2 26kW Oil Boiler | 26kw | 87% | 2 yr. parts - 5 yr. heat exch | £1,590 |
| Mistral Outdoor Sealed System OD SS4 41kW Oil Boiler | 41kw | 87% | 2 yr. parts - 5 yr. heat exch | £1,920 |
| Mistral Sealed System CS3 35kW Oil Boiler | 35kw | 92% | 2 yr. parts - 5 yr. heat exch | £2,700 |
| Mistral Sealed System CS4 41kW Oil Boiler | 41kw | 93% | 2 yr. parts - 5 yr. heat exch | £3,200 |
| Mistral Mega Combi Standard CMC7 68kW Oil Boiler | 68kw | 90% | 2 yr. parts - 5 yr. heat exch | £3,720 |
| Mistral Outdoor Combi Standard ODC1 20kW Oil Boiler | 20kw | 87% | 2 yr. parts - 5 yr. heat exch | £1,980 |
| Mistral Outdoor Combi Standard ODC2 26kW Oil Boiler | 26kw | 87% | 2 yr. parts - 5 yr. heat exch | £2,040 |
| Mistral Outdoor Combi Standard ODC3 35kW Oil Boiler | 35kw | 87% | 2 yr. parts - 5 yr. heat exch | £2,160 |
| Mistral Outdoor Combi Standard ODC4 41kW Oil Boiler | 41kw | 87% | 2 yr. parts - 5 yr. heat exch | £2,340 |
| Mistral Outdoor Mega Combi Standard ODMC5 50kW Oil Boiler | 50kw | 86% | 2 yr. parts - 5 yr. heat exch | £3,120 |
| Mistral Outdoor Mega Combi Standard ODMC6 58kW Oil Boiler | 58kw | 86% | 2 yr. parts - 5 yr. heat exch | £3,300 |
| Mistral Outdoor Mega Combi Standard ODMC7 68kW Oil Boiler | 68kw | 86% | 2 yr. parts - 5 yr. heat exch | £3,480 |
| Mistral Outdoor Combi+ ODC1 Plus 20kW Oil Boiler | 20kw | 87% | 2 yr. parts - 5 yr. heat exch | £2,220 |
| Mistral Outdoor Combi Plus ODC2+ 26kW Oil Boiler | 26kw | 87% | 2 yr. parts - 5 yr. heat exch | £2,280 |
| Mistral Outdoor Combi Plus ODC3+ 35kW Oil Boiler | 35kw | 87% | 2 yr. parts - 5 yr. heat exch | £3,800 |
| Mistral Outdoor Combi Plus ODC4+ 41kW Oil Boiler | 41kw | 87% | 2 yr. parts - 5 yr. heat exch | £2,580 |
| Mistral Outdoor Mega Combi Plus ODMC5 50kW Oil Boiler | 50kw | 86% | 2 yr. parts - 5 yr. heat exch | £3,300 |
| Mistral Outdoor Mega Combi Plus ODMC6 58kW Oil Boiler | 58kw | 86% | 2 yr. parts - 5 yr. heat exch | £3,540 |
| Mistral Kitchen Utility Classic CKUT1 20kW Regular Oil Boiler | 20kw | 92% | 2 yr. parts - 5 yr. heat exch | £1,920 |
| Mistral Kitchen Utility Classic CKUT2 26kW Regular Oil Boiler | 26kw | 92% | 2 yr. parts - 5 yr. heat exch | £1,998 |
| Mistral Kitchen Utility Classic CKUT3 35kW Regular Oil Boiler | 35kw | 92% | 2 yr. parts - 5 yr. heat exch | £2,380 |
| Mistral Kitchen Utility Classic CKUT4 41kW Regular Oil Boiler | 41kw | 92% | 2 yr. parts - 5 yr. heat exch | £2,800 |
| Mistral Kitchen Utility Classic CKUT5 50kW Regular Oil Boiler | 50kw | 90% | 2 yr. parts - 5 yr. heat exch | £3,060 |
| Mistral Kitchen Utility Classic CKUT6 58kW Regular Oil Boiler | 58kw | 90% | 2 yr. parts - 5 yr. heat exch | £3,180 |
| Mistral Kitchen Utility Classic CKUT7 68kW Regular Oil Boiler | 68kw | 90% | 2 yr. parts - 5 yr. heat exch | £3,250 |
| Mistral Boiler House Classic CBH1 20kW Regular Oil Boiler | 20kw | 92% | 2 yr. parts - 5 yr. heat exch | £1,185 |
| Mistral Boiler House Classic CBH2 26kW Regular Oil Boiler | 26kw | 92% | 2 yr. parts - 5 yr. heat exch | £1,260 |
| Mistral Boiler House Classic CBH3 35kW Regular Oil Boiler | 35kw | 92% | 2 yr. parts - 5 yr. heat exch | £1,500 |
| Mistral Boiler House Classic CBH4 41kW Regular Oil Boiler | 41kw | 92% | 2 yr. parts - 5 yr. heat exch | £1,680 |
| Mistral Boiler House CBH5 50kW Regular Oil Boiler | 50kw | 90% | 2 yr. parts - 5 yr. heat exch | £1,860 |
| Mistral Boiler House CBH6 58kW Regular Oil Boiler | 58kw | 90% | 2 yr. parts - 5 yr. heat exch | £1,950 |
| Mistral Boiler House CBH7 68kW Regular Oil Boiler | 68kw | 90% | 2 yr. parts - 5 yr. heat exch | £2,040 |
| Mistral Outdoor Utility Standard COD1 20kW Regular Oil Boiler | 20kw | 92% | 2 yr. parts - 5 yr. heat exch | £1,365 |
| Mistral Outdoor Utility Standard COD2 26kW Regular Oil Boiler | 26kw | 92% | 2 yr. parts - 5 yr. heat exch | £1,410 |
| Mistral Outdoor Utility Standard COD3 35kW Regular Oil Boiler | 35kw | 92% | 2 yr. parts - 5 yr. heat exch | £1,680 |
| Mistral Outdoor Utility Standard COD4 41kW Regular Oil Boiler | 41kw | 92% | 2 yr. parts - 5 yr. heat exch | £2,040 |
| Mistral Outdoor Utility COD7 68kW Regular Oil Boiler | 68kw | 90% | 2 yr. parts - 5 yr. heat exch | £2,460 |
| Mistral Outdoor Utility COD5 50kW Regular Oil Boiler | 50kw | 90% | 2 yr. parts - 5 yr. heat exch | £2,160 |
| Mistral Outdoor Utility COD6 58kW Regular Oil Boiler | 58kw | 90% | 2 yr. parts - 5 yr. heat exch | £2,340 |
| Mistral Outdoor Sealed System COD SS1 20kW Oil Boiler | 20kw | 92% | 2 yr. parts - 5 yr. heat exch | £1,605 |
| Mistral Outdoor Sealed System COD SS2 26kW Oil Boiler | 26kw | 92% | 2 yr. parts - 5 yr. heat exch | £1,680 |
| Mistral Outdoor Sealed System COD SS3 35kW Oil Boiler | 35kw | 92% | 2 yr. parts - 5 yr. heat exch | £2,040 |
| Mistral Outdoor Sealed System COD SS4 41kW Oil Boiler | 41kw | 90% | 2 yr. parts - 5 yr. heat exch | £2,160 |
| Mistral Outdoor Combi Standard CODC1 20kW Oil Boiler | 20kw | 92% | 2 yr. parts - 5 yr. heat exch | £2,040 |
| Mistral Outdoor Combi Standard CODC2 26kW Oil Boiler | 26kw | 92% | 2 yr. parts - 5 yr. heat exch | £2,160 |
| Mistral Outdoor Combi Standard CODC3 35kW Oil Boiler | 35kw | 92% | 2 yr. parts - 5 yr. heat exch | £2,700 |
| Mistral Outdoor Mega Combi Standard CODMC5 50kW Oil Boiler | 50kw | 90% | 2 yr. parts - 5 yr. heat exch | £3,540 |
| Mistral Outdoor Mega Combi Standard CODMC6 58kW Oil Boiler | 58kw | 90% | 2 yr. parts - 5 yr. heat exch | £3,870 |
| Mistral Outdoor Mega Combi Standard CODMC7 68kW Oil Boiler | 68kw | 90% | 2 yr. parts - 5 yr. heat exch | £4,176 |
| Mistral Outdoor Combi Plus CODC1+ 20kW Oil Boiler | 20kw | 92% | 2 yr. parts - 5 yr. heat exch | £2,460 |
| Mistral Outdoor Combi Plus CODC2+ 26kW Oil Boiler | 26kw | 92% | 2 yr. parts - 5 yr. heat exch | £2,580 |
| Mistral Outdoor Combi Plus CODC3+ 35kW Oil Boiler | 35kw | 92% | 2 yr. parts - 5 yr. heat exch | £2,700 |
| Mistral Outdoor Combi Plus CODC4+ 41kW Oil Boiler | 41kw | 92% | 2 yr. parts - 5 yr. heat exch | £3,000 |
| Mistral Outdoor Mega Combi Plus CODMC5 50kW Oil Boiler | 50kw | 90% | 2 yr. parts - 5 yr. heat exch | £3,960 |
| Mistral Outdoor Mega Combi Plus CODMC6 58kW Oil Boiler | 58kw | 90% | 2 yr. parts - 5 yr. heat exch | £4,290 |
| Mistral Outdoor Mega Combi Plus CODMC7 70kW Oil Boiler | 70kw | 90% | 2 yr. parts - 5 yr. heat exch | £4,596 |
| Mistral Outdoor Utility Standard OD3 35kW Regular Oil Boiler | 35kw | 87% | 2 yr. parts - 5 yr. heat exch | £1,500 |
| Mistral Mega Combi Standard CMC5 50kW Oil Boiler | 50kw | 90% | 2 yr. parts - 5 yr. heat exch | £3,360 |
| Mistral Combi Standard CC1 plus 20kW Oil Boiler | 20kw | 92% | 2 yr. parts - 5 yr. heat exch | £2,220 |
| Mistral Combi Standard CC2 plus 26kW Oil Boiler | 26kw | 92% | 2 yr. parts - 5 yr. heat exch | £2,460 |
| Mistral Combi Standard CC3 plus 35kW Oil Boiler | 35kw | 92% | 2 yr. parts - 5 yr. heat exch | £2,460 |
| Mistral Outdoor Combi Standard CODC4 41kW Oil Boiler | 41kw | 92% | 2 yr. parts - 5 yr. heat exch | £2,580 |
| Mistral Outdoor Sealed System OD SS3 35kW Oil Boiler | 35kw | 87% | 2 yr. parts - 5 yr. heat exch | £1,710 |