Need a new boiler?
Get FREE no-obligation quotes now!
Get FREE no-obligation quotes now!
No delays! Get quotes today

Compare quotes & get the best prices

Gas Safe & OFTEC registered engineers
The smarter way to find approved boiler engineers
What
work do you require

?

Fuel type
Boiler type
Manufacturer
Mistral Outdoor Combi Plus CODC4+ 41kW Oil Boiler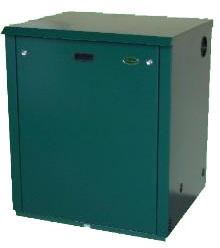 Typical Price (inc VAT)
£3,000
Typical installation Cost (inc VAT)*
£500 - £1,000
Total Cost
£3,500 - £4,000
| | |
| --- | --- |
| Make | Mistral |
| Model | Outdoor Combi Plus CODC4+ 41kW Oil Boiler |
| Is Condensing | Condensing |
| Efficiency Rating | 92% |
| Band Rating | A Rated |
| LPG Compatible | No |
| Standard Warranty | 2 yr. parts - 5 yr. heat exch |
| Central Heating Max. Output | 41kW |
| Mounting | Floor Standing |
| Flow Rate | 17 XXL |
| Typical Price (inc VAT) | £3,000 |
| Typical installation Cost (inc VAT)* | £500 - £1,000 |
| Total Cost | £3,500 - £4,000 |
| ERP Rating | A Heat, A water |
Product Description
Designed and manufactured by Mistral, the Outdoor Combi Plus CODC4+ is a floor-standing, outdoor, condensing, Combi boiler that runs on oil and its compact size will help to save space. Thanks to being housed in a high-quality casing, the unit is corrosion resistant, making it well protected whatever the weather.
Available with an output rating of 35kW - 41kW, this unit is suitable for larger homes with 2 or more bathrooms and a higher demand for heating and hot water. Plus, a high seasonal efficiency rating of 92% will help to save you money on your energy bills.
Features of the Mistral Outdoor Combi Plus include the choice between an external, indoor or boiler house model; the choice between a Combi, System or Regular unit; a wide range of outputs - 15kW - 20kW, 20kW - 26kW, 26kW - 35kW and 35kW - 41kW.
This boiler is fully-insulated and weather-resistant, thanks to a zinc phosphated casing that gives it optimum corrosion protection and is coated with polyester, making it a highly durable boiler. A green textured finish allows the unit to blend in with the outdoor surroundings. The Outdoor Combi Plus range is fitted with a frost stat as standard to help protect the unit during cold winter days when you need your boiler the most.
Featuring a multi-directional flue, a pre-punched pipe entry point on the back and both sides of the unit (helping to provide an easy and quick installation), lockable cabinet door, tandem operation and the ability for a heating engineer to service the unit without the need for an access point.
As a Combi boiler, this Mistral boiler will supply hot water and heating on demand by using the mains water supply. This means you don't need to have bulky tanks or cylinders, making it a perfect choice for homes where space is limited.
Available with a 2 year warranty on parts and a 5 year warranty on the heat exchanger, you can trust that you will be installing a highly reliable boiler.
Get quotes to supply and fit a new
* This is a guide price for a straightforward, like-for-like boiler replacement. Installation costs will vary dependent on work required.
Why not compare these similar boilers?
| Boiler Model | kW | Efficiency | Warranty | Typical Price |
| --- | --- | --- | --- | --- |
| Mistral Combi Standard CC1 20kW Oil Boiler | 20kw | 92% | 2 yr. parts - 5 yr. heat exch | £1,920 |
| Mistral Combi Standard CC2 26kW Oil Boiler | 26kw | 92% | 2 yr. parts - 5 yr. heat exch | £1,980 |
| Mistral Combi Standard CC3 35kW Oil Boiler | 35kw | 92% | 2 yr. parts - 5 yr. heat exch | £2,160 |
| Mistral Combi Plus CC4+ 41kW Oil Boiler | 41kw | 92% | 2 yr. parts - 5 yr. heat exch | £2,700 |
| Mistral Mega Combi Plus CMC5+ 50kW Oil Boiler | 50kw | 90% | 2 yr. parts - 5 yr. heat exch | £3,660 |
| Mistral Mega Combi Plus CMC7+ 68kW Oil Boiler | 70kw | 90% | 2 yr. parts - 5 yr. heat exch | £4,020 |
| Mistral Mega Combi Plus CMC6+ 58kW Oil Boiler | 58kw | 90% | 5 years | £3,840 |
| Mistral Sealed System CS1 20kW Oil Boiler | 20kw | 92% | 2 yr. parts - 5 yr. heat exch | £2,300 |
| Mistral Sealed System CS2 26kW Oil Boiler | 26kw | 92% | 2 yr. parts - 5 yr. heat exch | £2,370 |
| Mistral Combi Standard C1 20kW Oil Boiler | 20kw | 87% | 2 yr. parts - 5 yr. heat exch | £1,800 |
| Mistral Combi Standard C2 26kW Combi Oil Boiler | 26kw | 87% | 5 years | £1,860 |
| Mistral Combi Standard C3 35kW Oil Boiler | 35kw | 87% | 2 yr. parts - 5 yr. heat exch | £1,950 |
| Mistral Sealed System S1 20kW Oil Boiler | 20kw | 87% | 2 yr. parts - 5 yr. heat exch | £1,320 |
| Mistral Sealed System S2 26kW Oil Boiler | 26kw | 87% | 2 yr. parts - 5 yr. heat exch | £1,380 |
| Mistral Sealed System S3 35kW Oil Boiler | 35kw | 87% | 2 yr. parts - 5 yr. heat exch | £1,500 |
| Mistral Sealed System S4 41kW Oil Boiler | 41kw | 87% | 2 yr. parts - 5 yr. heat exch | £1,680 |
| Mistral Combi Standard CC4 41kW Oil Boiler | 41kw | 92% | 2 yr. parts - 5 yr. heat exch | £2,400 |
| Mistral Mega Combi Standard CMC6 58kW Oil Boiler | 58kw | 90% | 2 yr. parts - 5 yr. heat exch | £3,540 |
| Mistral Combi Standard C4 41kW Oil Boiler | 41kw | 87% | 2 yr. parts - 5 yr. heat exch | £2,160 |
| Mistral Kitchen Utility Classic KUT1 20kW Regular Oil Boiler | 20kw | 87% | 2 yr. parts - 5 yr. heat exch | £1,078 |
| Mistral Kitchen Utility Classic KUT2 26kW Regular Oil Boiler | 26kw | 87% | 2 yr. parts - 5 yr. heat exch | £1,139 |
| Mistral Kitchen Utility Classic KUT3 35kW Regular Oil Boiler | 35kw | 87% | 2 yr. parts - 5 yr. heat exch | £1,290 |
| Mistral Kitchen Utility Classic KUT4 41kW Regular Oil Boiler | -41kw | 87% | 2 yr. parts - 5 yr. heat exch | £1,440 |
| Mistral Kitchen Utility Classic KUT5 50kW Regular Oil Boiler | 50kw | 86% | 2 yr. parts - 5 yr. heat exch | £1,620 |
| Mistral Kitchen Utility Classic KUT6 58kW Regular Oil Boiler | 58kw | 86% | 2 yr. parts - 5 yr. heat exch | £1,800 |
| Mistral Kitchen Utility Classic KUT7 68kW Regular Oil Boiler | 68kw | 86% | 2 yr. parts - 5 yr. heat exch | £1,920 |
| Mistral Mega Combi Standard MC5 50kW Oil Boiler | 50kw | 86% | 2 yr. parts - 5 yr. heat exch | £2,880 |
| Mistral Mega Combi Standard MC6 58kW Oil Boiler | 58kw | 86% | 2 yr. parts - 5 yr. heat exch | £3,120 |
| Mistral Mega Combi Stard MC7 68kW Oil Boiler | 68kw | 86% | 2 yr. parts - 5 yr. heat exch | £3,240 |
| Mistral Combi Plus C1+ 20kW Oil Boiler | 20kw | 87% | 2 yr. parts - 5 yr. heat exch | £2,100 |
| Mistral Combi Plus C2+ 26kW Oil Boiler | 26kw | 87% | 2 yr. parts - 5 yr. heat exch | £2,160 |
| Mistral Combi Plus C3+ 35kW Oil Boiler | 35kw | 87% | 2 yr. parts - 5 yr. heat exch | £2,250 |
| Mistral Combi Plus C4+ 41kW Oil Boiler | 41kw | 87% | 2 yr. parts - 5 yr. heat exch | £2,520 |
| Mistral Mega Combi Plus MC5+ 50kW Oil Boiler | 50kw | 86% | 2 yr. parts - 5 yr. heat exch | £2,880 |
| Mistral Mega Combi Plus MC6+ 58kW Oil Boiler | 58kw | 86% | 2 yr. parts - 5 yr. heat exch | £3,420 |
| Mistral Mega Combi Plus MC7+ 68kW Oil Boiler | 58kw | 86% | 2 yr. parts - 5 yr. heat exch | £3,540 |
| Mistral Boiler House Classic BH1 20kW Regular Oil Boiler | 20kw | 87% | 2 yr. parts - 5 yr. heat exch | £1,078 |
| Mistral Boiler House Classic BH2 26kW Regular Oil Boiler | 26kw | 87% | 2 yr. parts - 5 yr. heat exch | £1,138 |
| Mistral Boiler House Classic BH3 35kW Regular Oil Boiler | 35kw | 87% | 2 yr. parts - 5 yr. heat exch | £1,275 |
| Mistral Boiler House Classic BH4 41kW Regular Oil Boiler | 41kw | 87% | 2 yr. parts - 5 yr. heat exch | £1,440 |
| Mistral Boiler House BH5 50kW Regular Oil Boiler | 50kw | 86% | 2 yr. parts - 5 yr. heat exch | £1,620 |
| Mistral Boiler House BH6 58kW Regular Oil Boiler | 58kw | 86% | 2 yr. parts - 5 yr. heat exch | £1,800 |
| Mistral Boiler House BH7 68kW Regular Oil Boiler | 68kw | 86% | 2 yr. parts - 5 yr. heat exch | £1,920 |
| Mistral Outdoor Utility Standard OD1 20kW Regular Oil Boiler | 20kw | 87% | 2 yr. parts - 5 yr. heat exch | £1,260 |
| Mistral Outdoor Utility Standard OD2 26kW Regular Oil Boiler | 26kw | 87% | 2 yr. parts - 5 yr. heat exch | £1,320 |
| Mistral Outdoor Utility Standard OD4 41kW Regular Oil Boiler | 41kw | 87% | 2 yr. parts - 5 yr. heat exch | £1,620 |
| Mistral Outdoor Utility OD5 50kW Regular Oil Boiler | 50kw | 86% | 2 yr. parts - 5 yr. heat exch | £1,800 |
| Mistral Outdoor Utility OD6 58kW Regular Oil Boiler | 58kw | 86% | 2 yr. parts - 5 yr. heat exch | £1,920 |
| Mistral Outdoor Utility OD7 68kW Regular Oil Boiler | 68kw | 86% | 2 yr. parts - 5 yr. heat exch | £2,100 |
| Mistral Outdoor Sealed System OD SS1 20kW Oil Boiler | 20kw | 87% | 2 yr. parts - 5 yr. heat exch | £1,500 |
| Mistral Outdoor Sealed System OD SS2 26kW Oil Boiler | 26kw | 87% | 2 yr. parts - 5 yr. heat exch | £1,590 |
| Mistral Outdoor Sealed System OD SS4 41kW Oil Boiler | 41kw | 87% | 2 yr. parts - 5 yr. heat exch | £1,920 |
| Mistral Sealed System CS3 35kW Oil Boiler | 35kw | 92% | 2 yr. parts - 5 yr. heat exch | £2,700 |
| Mistral Sealed System CS4 41kW Oil Boiler | 41kw | 93% | 2 yr. parts - 5 yr. heat exch | £3,200 |
| Mistral Mega Combi Standard CMC7 68kW Oil Boiler | 68kw | 90% | 2 yr. parts - 5 yr. heat exch | £3,720 |
| Mistral Outdoor Combi Standard ODC1 20kW Oil Boiler | 20kw | 87% | 2 yr. parts - 5 yr. heat exch | £1,980 |
| Mistral Outdoor Combi Standard ODC2 26kW Oil Boiler | 26kw | 87% | 2 yr. parts - 5 yr. heat exch | £2,040 |
| Mistral Outdoor Combi Standard ODC3 35kW Oil Boiler | 35kw | 87% | 2 yr. parts - 5 yr. heat exch | £2,160 |
| Mistral Outdoor Combi Standard ODC4 41kW Oil Boiler | 41kw | 87% | 2 yr. parts - 5 yr. heat exch | £2,340 |
| Mistral Outdoor Mega Combi Standard ODMC5 50kW Oil Boiler | 50kw | 86% | 2 yr. parts - 5 yr. heat exch | £3,120 |
| Mistral Outdoor Mega Combi Standard ODMC6 58kW Oil Boiler | 58kw | 86% | 2 yr. parts - 5 yr. heat exch | £3,300 |
| Mistral Outdoor Mega Combi Standard ODMC7 68kW Oil Boiler | 68kw | 86% | 2 yr. parts - 5 yr. heat exch | £3,480 |
| Mistral Outdoor Combi+ ODC1 Plus 20kW Oil Boiler | 20kw | 87% | 2 yr. parts - 5 yr. heat exch | £2,220 |
| Mistral Outdoor Combi Plus ODC2+ 26kW Oil Boiler | 26kw | 87% | 2 yr. parts - 5 yr. heat exch | £2,280 |
| Mistral Outdoor Combi Plus ODC3+ 35kW Oil Boiler | 35kw | 87% | 2 yr. parts - 5 yr. heat exch | £3,800 |
| Mistral Outdoor Combi Plus ODC4+ 41kW Oil Boiler | 41kw | 87% | 2 yr. parts - 5 yr. heat exch | £2,580 |
| Mistral Outdoor Mega Combi Plus ODMC5 50kW Oil Boiler | 50kw | 86% | 2 yr. parts - 5 yr. heat exch | £3,300 |
| Mistral Outdoor Mega Combi Plus ODMC6 58kW Oil Boiler | 58kw | 86% | 2 yr. parts - 5 yr. heat exch | £3,540 |
| Mistral Kitchen Utility Classic CKUT1 20kW Regular Oil Boiler | 20kw | 92% | 2 yr. parts - 5 yr. heat exch | £1,920 |
| Mistral Kitchen Utility Classic CKUT2 26kW Regular Oil Boiler | 26kw | 92% | 2 yr. parts - 5 yr. heat exch | £1,998 |
| Mistral Kitchen Utility Classic CKUT3 35kW Regular Oil Boiler | 35kw | 92% | 2 yr. parts - 5 yr. heat exch | £2,380 |
| Mistral Kitchen Utility Classic CKUT4 41kW Regular Oil Boiler | 41kw | 92% | 2 yr. parts - 5 yr. heat exch | £2,800 |
| Mistral Kitchen Utility Classic CKUT5 50kW Regular Oil Boiler | 50kw | 90% | 2 yr. parts - 5 yr. heat exch | £3,060 |
| Mistral Kitchen Utility Classic CKUT6 58kW Regular Oil Boiler | 58kw | 90% | 2 yr. parts - 5 yr. heat exch | £3,180 |
| Mistral Kitchen Utility Classic CKUT7 68kW Regular Oil Boiler | 68kw | 90% | 2 yr. parts - 5 yr. heat exch | £3,250 |
| Mistral Boiler House Classic CBH1 20kW Regular Oil Boiler | 20kw | 92% | 2 yr. parts - 5 yr. heat exch | £1,185 |
| Mistral Boiler House Classic CBH2 26kW Regular Oil Boiler | 26kw | 92% | 2 yr. parts - 5 yr. heat exch | £1,260 |
| Mistral Boiler House Classic CBH3 35kW Regular Oil Boiler | 35kw | 92% | 2 yr. parts - 5 yr. heat exch | £1,500 |
| Mistral Boiler House Classic CBH4 41kW Regular Oil Boiler | 41kw | 92% | 2 yr. parts - 5 yr. heat exch | £1,680 |
| Mistral Boiler House CBH5 50kW Regular Oil Boiler | 50kw | 90% | 2 yr. parts - 5 yr. heat exch | £1,860 |
| Mistral Boiler House CBH6 58kW Regular Oil Boiler | 58kw | 90% | 2 yr. parts - 5 yr. heat exch | £1,950 |
| Mistral Boiler House CBH7 68kW Regular Oil Boiler | 68kw | 90% | 2 yr. parts - 5 yr. heat exch | £2,040 |
| Mistral Outdoor Utility Standard COD1 20kW Regular Oil Boiler | 20kw | 92% | 2 yr. parts - 5 yr. heat exch | £1,365 |
| Mistral Outdoor Utility Standard COD2 26kW Regular Oil Boiler | 26kw | 92% | 2 yr. parts - 5 yr. heat exch | £1,410 |
| Mistral Outdoor Utility Standard COD3 35kW Regular Oil Boiler | 35kw | 92% | 2 yr. parts - 5 yr. heat exch | £1,680 |
| Mistral Outdoor Utility Standard COD4 41kW Regular Oil Boiler | 41kw | 92% | 2 yr. parts - 5 yr. heat exch | £2,040 |
| Mistral Outdoor Utility COD7 68kW Regular Oil Boiler | 68kw | 90% | 2 yr. parts - 5 yr. heat exch | £2,460 |
| Mistral Outdoor Utility COD5 50kW Regular Oil Boiler | 50kw | 90% | 2 yr. parts - 5 yr. heat exch | £2,160 |
| Mistral Outdoor Utility COD6 58kW Regular Oil Boiler | 58kw | 90% | 2 yr. parts - 5 yr. heat exch | £2,340 |
| Mistral Outdoor Sealed System COD SS1 20kW Oil Boiler | 20kw | 92% | 2 yr. parts - 5 yr. heat exch | £1,605 |
| Mistral Outdoor Sealed System COD SS2 26kW Oil Boiler | 26kw | 92% | 2 yr. parts - 5 yr. heat exch | £1,680 |
| Mistral Outdoor Sealed System COD SS3 35kW Oil Boiler | 35kw | 92% | 2 yr. parts - 5 yr. heat exch | £2,040 |
| Mistral Outdoor Sealed System COD SS4 41kW Oil Boiler | 41kw | 90% | 2 yr. parts - 5 yr. heat exch | £2,160 |
| Mistral Outdoor Combi Standard CODC1 20kW Oil Boiler | 20kw | 92% | 2 yr. parts - 5 yr. heat exch | £2,040 |
| Mistral Outdoor Combi Standard CODC2 26kW Oil Boiler | 26kw | 92% | 2 yr. parts - 5 yr. heat exch | £2,160 |
| Mistral Outdoor Combi Standard CODC3 35kW Oil Boiler | 35kw | 92% | 2 yr. parts - 5 yr. heat exch | £2,700 |
| Mistral Outdoor Mega Combi Standard CODMC5 50kW Oil Boiler | 50kw | 90% | 2 yr. parts - 5 yr. heat exch | £3,540 |
| Mistral Outdoor Mega Combi Standard CODMC6 58kW Oil Boiler | 58kw | 90% | 2 yr. parts - 5 yr. heat exch | £3,870 |
| Mistral Outdoor Mega Combi Standard CODMC7 68kW Oil Boiler | 68kw | 90% | 2 yr. parts - 5 yr. heat exch | £4,176 |
| Mistral Outdoor Combi Plus CODC1+ 20kW Oil Boiler | 20kw | 92% | 2 yr. parts - 5 yr. heat exch | £2,460 |
| Mistral Outdoor Combi Plus CODC2+ 26kW Oil Boiler | 26kw | 92% | 2 yr. parts - 5 yr. heat exch | £2,580 |
| Mistral Outdoor Combi Plus CODC3+ 35kW Oil Boiler | 35kw | 92% | 2 yr. parts - 5 yr. heat exch | £2,700 |
| Mistral Outdoor Combi Plus CODC4+ 41kW Oil Boiler | 41kw | 92% | 2 yr. parts - 5 yr. heat exch | £3,000 |
| Mistral Outdoor Mega Combi Plus CODMC5 50kW Oil Boiler | 50kw | 90% | 2 yr. parts - 5 yr. heat exch | £3,960 |
| Mistral Outdoor Mega Combi Plus CODMC6 58kW Oil Boiler | 58kw | 90% | 2 yr. parts - 5 yr. heat exch | £4,290 |
| Mistral Outdoor Mega Combi Plus CODMC7 70kW Oil Boiler | 70kw | 90% | 2 yr. parts - 5 yr. heat exch | £4,596 |
| Mistral Outdoor Utility Standard OD3 35kW Regular Oil Boiler | 35kw | 87% | 2 yr. parts - 5 yr. heat exch | £1,500 |
| Mistral Mega Combi Standard CMC5 50kW Oil Boiler | 50kw | 90% | 2 yr. parts - 5 yr. heat exch | £3,360 |
| Mistral Combi Standard CC1 plus 20kW Oil Boiler | 20kw | 92% | 2 yr. parts - 5 yr. heat exch | £2,220 |
| Mistral Combi Standard CC2 plus 26kW Oil Boiler | 26kw | 92% | 2 yr. parts - 5 yr. heat exch | £2,460 |
| Mistral Combi Standard CC3 plus 35kW Oil Boiler | 35kw | 92% | 2 yr. parts - 5 yr. heat exch | £2,460 |
| Mistral Outdoor Combi Standard CODC4 41kW Oil Boiler | 41kw | 92% | 2 yr. parts - 5 yr. heat exch | £2,580 |
| Mistral Outdoor Sealed System OD SS3 35kW Oil Boiler | 35kw | 87% | 2 yr. parts - 5 yr. heat exch | £1,710 |