Need a new boiler?
Get FREE no-obligation quotes now!
Get FREE no-obligation quotes now!
No delays! Get quotes today

Compare quotes & get the best prices

Gas Safe & OFTEC registered engineers
The smarter way to find approved boiler engineers
What
work do you require

?

Fuel type
Boiler type
Manufacturer
Vaillant ecoTec plus 637 System Gas Boiler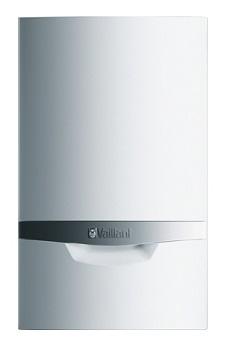 Typical Price (inc VAT)
£1,250
Typical installation Cost (inc VAT)*
£500 - £1,000
Total Cost
£1,750 - £2,250
| | |
| --- | --- |
| Make | Vaillant |
| Model | ecoTec plus 637 System Gas Boiler |
| Is Condensing | Condensing |
| Efficiency Rating | 89.2% |
| Standard Warranty | 5 years |
| Band Rating | B Rated |
| ERP Rating | A HEAT |
| Central Heating Max. Output | 37kW |
| Flow Rate | N/A |
| LPG Compatible | Yes |
| Mounting | Wall mounted |
| Typical Price (inc VAT) | £1,250 |
| Typical installation Cost (inc VAT)* | £500 - £1,000 |
| Total Cost | £1,750 - £2,250 |
Product Description
Designed and manufactured by Vaillant, the ecoTEC Plus 637 is a condensing system gas boiler that would suit the heating and hot water demand of larger homes.
What's the output rating?
An output rating of 37 kW makes the ecoTEC Plus 637 most suitable for larger homes with 2+ bathrooms with a higher demand for heating and hot water.
How efficient is this boiler?
The Vaillant ecoTEC Plus 637 features a 94% seasonal efficiency rating, making this an ErP A-rated boiler for heat.
Is a system boiler right for my home?
A system boiler directly heats the central heating system and domestic hot water for a storage cylinder. Most of the important parts of the hot water and heating system, such as the pump and expansion vessel, are built into the unit itself, helping for a quick and clean installation as well as a faster response to demand for heating and hot water. Plus you don't need to have a feed and expansion tank in the loft, which you would with a regular boiler.
Will this boiler save you money?
As an energy efficient unit, the ecoTEC Plus will reduce your energy bills and your carbon footprint. Plus, when you don't need as much heating power, it can drop to using 16% of its maximum power, another way it helps to save fuel and money. As well as this, it's easy to install which will reduce the costs of installation too.
Where can the ecoTEC Plus 637 be installed?
As a compact wall-mounted boiler, measuring only 270mm x 440mm x 338mm (HxWxD), the ecoTEC Plus 637 can fit into a standard cupboard. Thanks to the frost protection feature, it can be installed with a loft or garage too.
What are the key features of the Vaillant ecoTEC Plus 637?
The Vaillant ecoTEC Plus 637 includes frost protection to keep it running through the winter, a straightforward backlit display, a stainless steel heat exchanger, premium components and Quiet Mark accreditation. There's a wide choice of app controls and constant hot water, its vaillant vSMART app based control so you can control your heating while on the go.
Does this range include any other options?
As well as an output rating of 37 kW, there are smaller output ratings of 12 kW, 15 kW, 24 kW and 30 kW for properties that don't have such a high demand for heating and hot water.
How long is the warranty period?
Featuring a 5 year warranty as standard that can be upgraded to 7-10 years when installed by a Vaillant Advance installer, you'll be well covered by Vaillant long after the installation.
Get quotes to supply and fit a new
* This is a guide price for a straightforward, like-for-like boiler replacement. Installation costs will vary dependent on work required.
Had this boiler fitted just under 2 years ago by a contractor who recommended Vaillant. Well since then have had trouble with it, Vaillant have been out (due to the incredible noise it was making) changed the mass flu sensor and gas value. Now the noise is so great that the neighbours can hear when it is on. I was told by Vaillant to get a system bypass fitted and see if that works. Well do you think you can find a plumber who repairs or services Vaillant boilers it's virtually impossible to find! I have been told by several people that Vaillant aren't any good and that I should have had a Worcester fitted. Just wish I had known this when we did our extension, the big problem is there are no proper reviews to read anywhere!
Why not compare these similar boilers?
Boiler Model
kW
Efficiency
Warranty
Typical Price

Best Sellers

Vaillant ecoTEC plus 825 Combi Gas Boiler
20.4 kw
94%
5 years
£1,152
Vaillant ecoTEC plus 832 Combi Gas Boiler
25.7 kw
94%
5 years
£1,248
Vaillant ecoTEC plus 835 Combi Gas Boiler
32.2 kw
94%
5 years
£1,431
Vaillant ecoTEC plus 838 Combi Gas Boiler
30.1 kw
94%
5 years
£1,408

Available

Vaillant ecoTEC plus 435 35kW Regular Gas Boiler
35kw
89.20%
5 years
£1,500
Vaillant ecoTEC plus 415 15kW Regular Gas Boiler
15kw
88.70%
5 years
£790
Vaillant ecoTEC Pro 28 kW Combi Gas Boiler
25.9 kw
94%
2 years
£1,119
Vaillant ecoTec plus 624 System Gas Boiler
24kw
89.4%
5 years
£1,005
Vaillant ecoTec plus 630 System Gas Boiler
30kw
89.4%
5 years
£1,150
Vaillant ecoTec plus 637 System Gas Boiler
37kw
89.2%
5 years
£1,250
Vaillant ecoTEC Exclusive Green IQ 835 Combi Gas Boiler
26.4 kw
94%
5 years
£1,425
Vaillant ecoTEC Pro 30kW combi Gas boiler
25.7 kw
93%
2 years
£1,211
Vaillant ecoFIT pure 612 system Gas boiler
12kw
89.3%
2 years
£925
Vaillant ecoFIT pure 615 system Gas boiler
15kw
89.1%
2 years
£915
Vaillant ecoFIT pure 618 system Gas boiler
18kw
89%
2 years
£975
Vaillant ecoFIT pure 625 system Gas boiler
25kw
89%
2 years
£1,175
Vaillant ecoFIT pure 630 system Gas boiler
30kw
89.3%
2 years
£1,256
Vaillant ecoTEC plus 430 Regular Gas Boiler
30kw
89.3%
5 years
£1,550
Vaillant ecoTEC plus 424 24kW Regular Gas Boiler
24kw
89.3%
5 years
£975
Vaillant ecoTEC plus 412 Regular Gas Boiler
12kw
89.3%
5 years
£825
Vaillant ecoTEC plus 418 Regular Gas Boiler
18kw
89.3%
5 years
£875
Vaillant ecoTEC Exclusive Green IQ 843 Combi Gas Boiler
36 kw
94%
5 years
£1,673
Vaillant ecoFIT pure 825 Combi Gas Boiler
19.1kw
94%
2 years
£907
Vaillant ecoFIT pure 830 Combi Gas Boiler
26.5 kw
94%
2 years
£1,058
Vaillant ecoFIT pure 835 Combi Gas Boiler
26.7 kw
94%
2 years
£1,192
Vaillant ecoTEC exclusive Green iQ 627 System Gas Boiler
27kw
94%
7 years
£1,100
Vaillant ecoTEC plus 938 Combi Gas Boiler
30.9 kw
94%
5 years
£1,703
Vaillant EcoTEC 65kW System Gas Boiler
65kw
95.5%
2 years
£1,500
Vaillant EcoTEC 46kW System Gas Boiler
46kw
95.8%
2 years
£2,400
Vaillant EcoTEC Plus 64kW System Gas Boiler
64kw
94%
5 years
£1,500
Vaillant EcoTEC Plus 48kW System Gas Boiler
48kw
94%
5 years
£2,490
Vaillant Home 12kW System Gas Boiler
12kw
93%
2 years
£2,090
Vaillant Home 15kW System Gas Boiler
15kw
93%
2 years
£N/A
Vaillant Home 18kW System Gas Boiler
18kw
93%
2 years
£N/A
Vaillant Home 25kW System Gas Boiler
25kw
89.4%
2 years
£825
Vaillant Home 12kW Regular Gas Boiler
12kw
89.4%
2 years
£N/A
Vaillant Home 15kW Regular Gas Boiler
15kw
89.4%
2 years
£915
Vaillant Home 18kW Regular Gas Boiler
18kw
89.4%
2 years
£855
Vaillant Home 25kW Regular Gas Boiler
25kw
89.4%
2 years
£895
Vaillant Home 30kW Regular Gas Boiler
30kw
89.4%
2 years
£925
Vaillant ecoFIT pure 12kW Regular Gas Boiler
12kw
89.3%
2 years
£1,005
Vaillant EcoFIT Pure 15kW Regular Gas Boiler
15kw
89.1%
2 years
£715
Vaillant EcoFIT Pure 18kW Regular Gas Boiler
18kw
89%
2 years
£760
Vaillant EcoFIT Pure 25kW Regular Gas Boiler
25kw
89%
2 years
£825
Vaillant EcoFIT Pure 30kW Regular Gas Boiler
30kw
89.3%
2 years
£965
Vaillant EcoFIT Pure 35kW Regular Gas Boiler
35kw
89.7%
2 years
£1,300
Vaillant ecoTEC Pro 24kW combi Gas boiler
24.8 kw
94%
2 years
£1,015

Discontinued

Vaillant ecoTEC exclusive 832 Combi Gas Boiler
32kw
89.3%
2 years
£1,200
Vaillant ecoTec plus 937 Combi Gas Boiler
37kw
89.3.%
5 years
£1,500
Vaillant ecoTec plus 612 System Gas Boiler
12kw
89.0%
5 years
£850
Vaillant ecoTec plus 615 System Gas Boiler
15kw
89%
5 years
£965
Vaillant ecoTec plus 618 System Gas Boiler
18kw
89.3%
5 years
£965
Vaillant EcoTEC Exclusive 32kW Combi Gas Boiler
32kw
89.8%
5 years
£1,395
Vaillant EcoFIt sustain 825 Combi Gas Boiler
25kw
89.3%
5 years
£1,250
Vaillant EcoFIt sustain 830 Combi Gas Boiler
30kw
89.3%
5 years
£1,500
Vaillant EcoFIt sustain 835 Combi Gas Boiler
35kw
89.3%
5 years
£1,300
Vaillant Home 25kW Combi Gas Boiler
25kw
89.3%
2 years
£1,525
Vaillant Home 30kW Combi Gas Boiler
30kw
89.3%
2 years
£1,025
Vaillant Home 35kW Combi Gas Boiler
35kw
89.3%
2 years
£1,300