Vaillant ecoTec plus 937 Combi Gas Boiler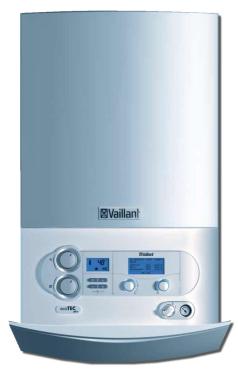 Typical Price (inc VAT)
£1,500
Typical installation Cost (inc VAT)*

£500 - £1000
Sundries (Filter, Flue, etc)

£300
Total Cost
£2,300 - £2,800
This boiler is discontinued.
| | |
| --- | --- |
| Make | Vaillant |
| Model | ecoTec plus 937 Combi Gas Boiler |
| Is Condensing | Condensing |
| Efficiency Rating | 89.3.% |
| Band Rating | B Rated |
| LPG Compatible | Yes |
| Standard Warranty | 5 Years |
| Central Heating Max. Output | 37kW |
| Mounting | Wall mounted |
| Flow Rate | 20 l/min |
| Typical Price (inc VAT) | £1,500 |
| Typical installation Cost (inc VAT)* | £500 - £1000 |
| Sundries (Filter, Flue, etc) | £300 |
| Total Cost | £2,300 - £2,800 |
| ERP Rating | A HEAT A WATER |
* This is a guide price for a straightforward, like-for-like boiler replacement. Installation costs will vary dependent on work required.
This boiler is discontinued.
Product Description

DISCONTINUED. This boiler is now discontinued by the manufacturer but can still be used in the Comparison Tool.

The Vaillant ecoTEC Plus 937 is a condensing combi gas boiler by Vaillant that's efficient, reliable and fitted with a host of features to benefit your home.

What's the output rating of the ecoTEC Plus 937?

This boiler has a 38 kW output rating making it best suited to larger homes with 2+ bathrooms and a higher demand for heating and hot water.

What options come with this boiler?

Vaillant's ecoTEC Plus range includes boilers that can run on either natural gas or LPG, as well as output ratings of 25 kW, 32 kW, 35 kW and 38 kW. The 25kW model is suitable for smaller homes with 1 bathroom that don't have such a high demand for heating and hot water, while the 32 kW suits medium-sized homes and the 35kW and 38kW can meet the higher demands of homes with 2+ bathrooms.

How efficient is this boiler?

A high efficiency rating of 89.3% (SEDBUK) means that this boiler has an ErP A-rating for heat. This boiler features an A rating for hot water also thanks to its high flow rate of 14.3 litres a minute. With the Vaillant ecoTEC Plus 937, you can be sure you're getting a highly efficient boiler.

Is a combi boiler the right choice for my house?

Combi boilers supply hot water and heating on demand by using the mains water supply. This has its benefits in terms of not needing bulky tanks or cylinders but means they can provide sufficient hot water to more than 1 outlet at a time. Perfect for smaller homes where space might be limited.

What features does this boiler come with?

The Vaillant ecoTEC Plus range of boilers have many features, including a straightforward backlit display for maximum control over the unit, a stainless steel heat exchanger, premium components, Quiet Mark accreditation, choice of app controls and frost protection so it can be installed into a loft or garage as well as in the home.

Will this boiler save me money?

Thanks to the high efficiency rating of this boiler, it can help to reduce your energy bills, as well as the carbon footprint of your home. In addition to this, the compact size of the unit will make the installation easier and could save you time and money there too.

As well as the above, this ecoTEC 937 is known as a smart boiler as it knows when you don't need as much heating power, allowing it to automatically drop to using 16% of its maximum power.

What are the benefits of the ecoTEC Plus 937?

The many features allow this boiler to deliver several benefits, including heating and hot water on demand, helping to reduce your carbon footprint, quiet in operation and gives you a choice of apps and controls.

Where can this boiler be installed?

Vaillant ecoTEC Plus boiler have been designed for a flexible installation, they're compact wall-mountable units that can fit within a kitchen cupboard and can even be installed into a garage or loft thanks to the frost protection feature.

What warranty does this boiler feature?

Featuring a 5 year warranty as standard, that can be extended to 7-10 years when installed by a Vaillant Advance installer, you'll be well covered by Vaillant after the installation.
This boiler is discontinued.
This was delivered new with known faults for which Modification kits were available. The main circuit board failed and knobs broke off requiring circuit board removal to replace them. An internal plastic flow pipe collapsed meaning hot water flow was reduced to a trickle. Frequent topping up is required or you get a dry fire and on occasion it dumps the water pressure. This is the worst boiler I've ever owned..... When it dies I won't be buying Vaillant again. We thought we bought a Rolls Royce but, got a Lada.
Don't, just don't. Had this boiler for 6 years and had just as many repairs, the last one less than 3 weeks ago and it's broken again. Engineers keep exchanging the pump which usually fixes the problem for a couple of months. But really they don't have a clue what's wrong. While it was under warranty this was merely annoying, but now that it is out I'm faced with constant repairs to pay for or replacing the whole thing. Absolutely dreadful boiler.
Terrible quality. During 5 years of guarantee, it has had 4 major parts replaced, the expansion vessel at top didn't work from day 1, pump broke with water dripping from the bottom, external pipe dripping all the time when it shouldn't be, had a failure between Christmas and new Year leaving us without hot water for days, and the list goes on. How can Vaillant produce such a pile of rubbish? Their customer care is then only interested in charging us for call out fees and selling insurance. Not interested in solving the problem. Nasty bunch, stay well away from Vaillant.
Do not buy a storage boiler, just more to go wrong. Our Valliant Ecotec 937 has a pump for the storage tank which has failed at 4 years. We missed one service in 4 years, and even though it has just had a service Valliant won't honour the guarantee. Why not? If there was a problem, it would have appeared this service. But no, it is a get-out. So avoid Valliant, and avoid storage boilers. I am now £300 out of pocket to have it repaired.
the 937 is a fantastic boiler.90 pumps out of 100 fail due to muck in them due to a system filter not fitted or system not flushed out correctly.ALL gas boilers need to be serviced on an annual basis.all boiler makers who offer extended gtes insist so.5 YEAR GTE = 4 SERVICES !
Run Far Run fast!!!, Firstly the pump blew up after being installed for 15 months, leaking all over the place with Central Heating fluid. Warranty is not 2 yrs its a conditional 2 yrs( boiler must be serviced within first year for the second year of the warranty to be valid, they like to keep you in the dark about that), most other boiler manufacturers offer at least 5yrs warranty as standard, hmm (Vaillant must not have much confidence in the Quality of their own product to offer such a low warranty period). Secondly Vaillant telephone support didnt really seem to care either, 3 days to get an engineer out to look at the bolier and Im without central heating or hot water in the meantime!!!.
Telephone support, even though the offices are closed you ring them on an 0870 number and they say all our operators are busy at present!!!(there is nobody there, they are sucking me dry in telephone charges, even though the staff arent there!!).
In the end their engineer never turned up, so I had to pay out for an engineer myself plus a new pump!!.
This boiler is discontinued.