Vaillant ecoTEC Pro 28 kW Combi Gas Boiler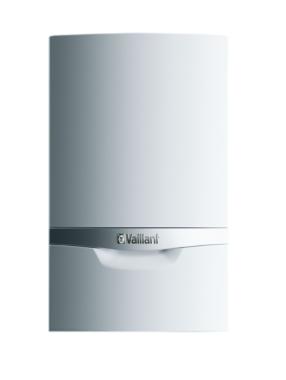 Typical Price (inc VAT)
£1,119
Typical installation Cost (inc VAT)*

£500 - £1000
Sundries (Filter, Flue, etc)

£300
Total Cost
£1,919 - £2,419
| | |
| --- | --- |
| Make | Vaillant |
| Model | ecoTEC Pro 28 kW Combi Gas Boiler |
| Is Condensing | Condensing |
| Efficiency Rating | 94% |
| Band Rating | A Rated |
| LPG Compatible | Yes |
| Standard Warranty | 10 Years |
| Central Heating Max. Output | 25.9 kW |
| Mounting | Wall mounted |
| Flow Rate | 11.1 l/min |
| Typical Price (inc VAT) | £1,119 |
| Typical installation Cost (inc VAT)* | £500 - £1000 |
| Sundries (Filter, Flue, etc) | £300 |
| Total Cost | £1,919 - £2,419 |
| ERP Rating | A HEAT A WATER |
| Hot Water Max. Output | 27.2 kW |
* This is a guide price for a straightforward, like-for-like boiler replacement. Installation costs will vary dependent on work required.
Product Description

The ecoTEC Pro 28 is a condensing wall-mounted combi gas boiler designed and manufactured by Vaillant.

How efficient is the ecoTEC Pro 28?

Vaillant ecoTEC Pro combi boilers are highly efficient as shown by the ErP A-rating for heat and hot water as well as the efficiency rating of 94%.

Is the output rating suitable for my home?

Combi boilers have two separate output ratings: central heating (CH) output and domestic hot water (DHW) output. The ecoTEC Pro 28 has a CH output of 25.9 kW and DHW output of 27.2 kW making it a great option for properties with up to 10 radiators and a single bathroom.

Are other output ratings available in the Vaillant ecoTEC Pro range?

ecoTEC Pro combi boilers are available with central heating outputs from 24.8 kW up to 25.9 kW and domestic hot water outputs from 23.4 kW up to 30 kW.

Is a combi boiler suitable for my home?

Combi boilers heat water directly from the mains supply and deliver it straight to the hot water outlet rather than storing it in a cylinder. Thanks to their cost-effective and space-saving qualities it's no surprise that combi boilers are now the most popular heating system in the UK.

How long is the warranty period?

All Vaillant ecoTEC Pro boilers have a 2 year warranty as standard but you have the option to extend this to 7 years when the boiler is registered through Vaillant Advance.

What are the key features of the ecoTEC Pro 28?

Some features of the ecoTEC Pro 28 include a low NOx burner, frost protection to help keep the boiler performing well all year round, Vaillant's aquaCOMFORT warm start feature and ultra-quiet operation.

How big is the Vaillant ecoTEC Pro 28?

Thanks to compact dimensions of 720 x 440 x 335mm (HxWxD) you get greater flexibility with where to have a Vaillant ecoTEC Pro boiler installed in your home.
Had this boiler for 2.5 years now. This is the third time the diverter valve has failed with water coming out from the bottom of the boiler. When it first failed it was under warranty the vaillant engineer who came out and said it was the first time In his 20 years experience this fault had happened!! 12 months later it happened again. Now a further 8 months later and, out of warranty, it has happened again. Checked with a couple of engineers and they tell me it is a common problem. Truly awful boiler. We had a vaillant boiler before this one which was great for 12 or 13 years, hence we chose vaillant. Really regret it and poor service too.
Had Eco fit pure 28 kw boiler fitted in May 2018 but as we cannot get consistent hot water engineer appointment made. He cannot find anything wrong with the boiler it is water pressure, so if we want a bath we have to have the tap on approx 1/3, this means the bath takes a long time to fill up. Not happy as this was not explained to us when asked the fitter if this boiler was suitable for our needs
I heat a 4 bedroom property with a Vaillant ecotec pro 28; it provides instant hot water too. Don't know why the inf says it's suitable for a small property; it does the job just fine. And my bills have dropped by £40 a month since it was installed.
As both an installer and customer,I like the Vaillant eco tec pro 28,it is good to install,it is a reliable boiler and I like working with them on the whole.Ok one or two things that I would like to see change for example the condensate and blow off pipe are a bit too close for my liking but other than that a good reliable piece of kit.I have one in my house so I would say that is pretty good reccomendation.