New Oil Boiler Replacement: Prices & Installation Costs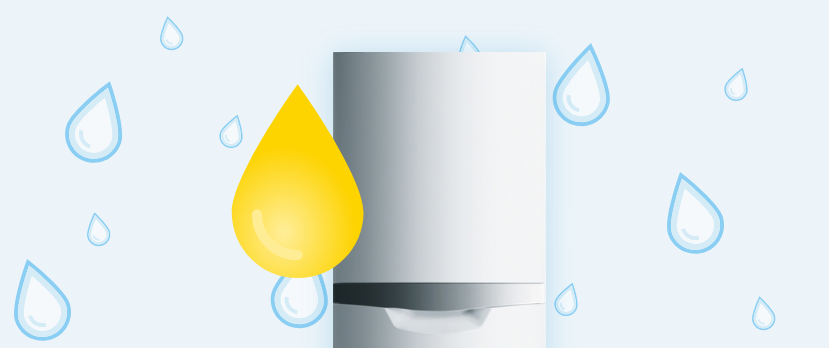 A replacement oil boiler will help to increase the efficiency, safety and all round comfort of your property. New oil boiler prices start from around £1,000 for the unit with installation adding roughly £500 to £1,000. In this guide we'll take you through everything you need to consider to get a complete idea of oil boiler costs.
What is an oil boiler?
An oil boiler delivers central heating and domestic hot water to a property by burning oil. The oil used by the boiler is stored at the property in a storage tank. This is opposed to natural gas, the most common boiler type in the UK, which is delivered via the mains as and when needed. By storing the oil onsite, oil is a great option for properties that aren't connected to the gas network.
Oil boilers are available as combi, system and regular units. And each of these oil boiler types has its own set of pros and cons that make them suited to different property types.
Oil combi boilers
Oil combi boilers are single cost-effective heating systems that provide central heating and hot water on demand. This means that other than the oil storage tank, there's no need for any additional tanks or cylinders. While this makes them great for small to medium sized homes, oil combi boilers will struggle to meet the higher hot water demands of properties with multiple bathrooms. If you have more than 2 bathrooms, a system or regular boiler would be a more suitable option as they store hot water in a cylinder.
Oil system boilers
An oil system boiler directly heats the central heating system and stores domestic hot water in a cylinder. They receive a supply of water directly from the mains, removing the need for a cold water tank in the loft which is essential for regular boilers. This puts system boilers in between combi and regular boilers in terms of how they operate.
Oil regular boilers
Regular oil boilers are the oldest boiler type, most commonly found in large traditional properties. Rather than taking water directly from the mains, like combi and system boilers, regular boilers are fed water by a cold water storage tank in the loft. They directly heat the central heating system while storing domestic hot water in a cylinder.
It's widely recommended that you should only have a regular boiler installed if your existing heating system already includes a regular boiler. This is known as a like-for-like boiler swap.
No matter which type of oil boiler you have installed, a storage tank will need to be fitted in an outdoor area.
Do you need an oil boiler replacement?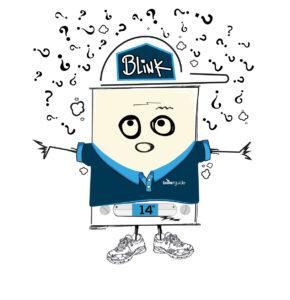 Eventually, your boiler will reach a point where it won't be able to perform as well as it once did. This could be in terms of efficiency, reliability or all-round performance.
By reading this article, it's likely that you're already considering a new oil boiler. If you're not sure whether they time is right for an oil boiler replacement, here are some signs that it's time for an oil boiler replacement:
Your current boiler was installed more than 10 years ago
It's less efficient than it used to be which has seen your heating bills rise
You've noticed some unusual sounds coming from the boiler or heating system
Constantly running into issues
Heating engineers have a hard time finding replacement parts
Your home isn't as warm and comfortable as it once was
Find out if it's time for a new boiler in our Complete Guide to Boiler Installation.
---
---
Oil boiler prices
Oil combi boiler prices
Oil combi boiler prices can range from the £1,000 mark to well above £4,000. Individual oil combi boiler pricing will vary depending on the manufacturer and model. The oil combi boiler prices in the table below show that the most affordable models are manufactured by Firebird and Warmflow.
| Oil Combi Boiler Manufacturer | Potential Oil Boiler Costs (excluding installation) |
| --- | --- |
| Firebird | £1,300 – £2,575 |
| Grant | £1,500 – £3,105 |
| Mistral | £1,710 – £4,596 |
| Warmflow | £1,800 – £2,900 |
| Worcester Bosch | £1,500 – £2,600 |
These oil boiler costs don't take into account the installation.
Oil system boiler prices
Oil system boilers need to be installed as part of a heating system which also includes a hot water cylinder. So in addition to the oil boiler costs, you will also need to keep that in mind too. The price of the oil system boiler itself typically comes to between £1,000 and £3,000.
| Oil System Boiler Manufacturer | Potential Oil Boiler Costs (excluding installation) |
| --- | --- |
| Firebird | £1,555 – £2,225 |
| Grant | £1,300 – £2,100 |
| Mistral | £1,300 – £3,200 |
| Navien | £1,000 – £3,000 |
| Viessmann | £1,000 – £3,000 |
| Warmflow | £1,175 – £1,650 |
| Worcester Bosch | £1,700 – £2,700 |
Oil regular boiler prices
A regular boiler that runs on oil needs to be installed as part of a fairly complex heating system. This means that the oil boiler costs will rise from the typical 1£,000 – £3,000 for the unit if the tanks or cylinder needs replacing too.
| Oil Regular Boiler Manufacturer | Potential Oil Boiler Costs (excluding installation) |
| --- | --- |
| Firebird | £1,120 – £2,900 |
| Grant | £1,255 – £2,605 |
| Mistral | £1,000 – £3,250 |
| Navien | £1,000 – £3,000 |
| Warmflow | £1,045 – £1,800 |
| Worcester Bosch | £1,430 – £2,400 |
How much does oil boiler installation cost?
In total, new replacement oil boiler prices, including installation, could cost between £2,500 - £4,500.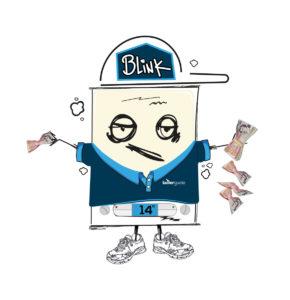 The cost of an oil boiler installation for each of these boilers will vary from installer to installer so we highly recommend comparing multiple quotes to give you the greatest chance of finding the most competitive price.
On average, you can expect to pay anything from £500 - £2,000 for the labour and installation of your new boiler with the total being affected by a number of factors.
Level of labour
No two oil boiler installations are the same and the amount of work needed will have an impact on the final price. For example, if your job requires extra pipework, relocating a flue, replacement radiators or the removal of cylinders / water tanks, then you'll inevitably have a higher bill from the installer.
Converting to a different boiler type
If your current boiler struggles to meet the demand for central heating or domestic hot water, you might want to consider an alternative boiler type. Whilst it would be worthwhile, it will make the installation of a new oil boiler more complex. The more complex the installation, the more it's likely to cost.
Converting from one boiler type to another can be more complex as the pipework may need to be altered. It can also involve the installation or removal of tanks and cylinders depending on the boiler types involved.
Most like-for-like oil boiler swaps can be completed by an OFTEC technician within a single day. More complex installations, such as replacing a regular boiler with a combi could potentially take as long as 3 days.
Moving boiler to a new location
When comparing oil boilers, you'll find that many manufacturers have models designed for internal or external installation. So, if you've found that your current boiler gets in the way, you might prefer an external oil boiler. And when it comes to internal oil boiler installation, you're not limited to fitting it in a kitchen or utility room. Boilers can be installed in a loft, garage or even a bedroom. However, moving the boiler to a new location will increase the time it takes to complete the installation as well as the costs.
Replacing the oil storage tank
A tank to store the oil is an essential part of an oil boiler installation. Over time, the condition of the tank can deteriorate and begin to rust away. As the owner of an oil storage tank, it's your responsibility to ensure that oil isn't able to leak out and make its way into the environment. Should oil leak out at any point, you will have to pay for it to be cleaned up as well as covering the cost of any damages.
As well as oil leaking out, damage to the tank can allow other substances into the oil. For example, if water is allowed into the tank it can carry dirt or lead to freezing.
If the storage tank isn't up to standard then the OFTEC technician may refuse to carry out the oil boiler replacement without a new storage tank being installed.
Powerflush of the heating system
A Powerflush of the heating system before the new boiler is installed typically costs around £300 - £500. It is also often recommended that you install a new magnetic filter to trap sludge, dirt and debris to keep your system working at optimum efficiency for longer.
Thermostatic Radiator Valves
Thermostatic Radiator Valves (TRVs) give you the ability to control the heat output from the individual radiators around your home - giving you the power to prevent radiators not needed at the time from turning on. Having TRVs installed will help to keep your energy bills down and there's no better time to have them fitted than during a new boiler installation.
Oil boiler running costs
As oil needs to be stored in a tank it's recommended to purchase it in bulk. Since 2016, the price of oil (per litre) has gradually been on the rise. Whilst prices dropped briefly in 2020, recent global events have seen the price of oil rise again in 2022.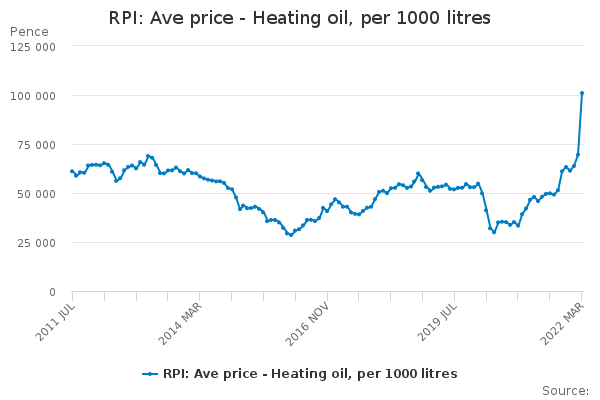 Office for National Statistics, 2022
So, how does the price of oil compare with other fuels?
The best way to look into this is by comparing the cost per kilowatt hour (kWh). A kilowatt hour is a measurement of how much energy is being used in an hour. According to the Energy Saving Trust* the average price of oil in England, Scotland and Wales is 11.8p/kWh. In Northern Ireland, the price drops to 7p/kWh.
This makes oil more affordable than electricity (28.3p/kWh). Natural gas remains the cheapest way to heat your home (7.4p/kWh). This isn't including renewable energy sources, such as solar, which are 'free' ways to generate energy.
| Fuel | Fuel Prices (pence/kWh) |
| --- | --- |
| Gas | 7.4 |
| Oil | 11.8 |
| Electricity (Standard Rate) | 28.3 |
| Wood Pellets | 9.9 |
Source: The Energy Saving Trust, 2022*
If you were to install a 24 kW oil boiler, it will use 24 kWh for each hour that it operates. So if you were paying the average of 11.8p/kWh this would cost roughly £2.83 to heat your home for an hour.
You can work out the potential oil boiler running costs of your home using annual kWh and price per kWh being paid for oil. You can find out how much energy your home uses each year on your energy bill. To give you an idea, we've put typical annual usages based on house size in the table below.
| Number of Bedrooms | Average Annual Heating Usage | Potential Annual Cost of Heating Home with Oil (11.8p/kWh) |
| --- | --- | --- |
| 1-2 | 8,000 kWh | £944.00 |
| 3 | 12,000 kWh | £1,416.00 |
| 4+ | 17,000 kWh | £2,006.00 |
Best oil boiler brands and prices
The best oil boilers are manufactured by Firebird, Grant, Mistral, Warmflow and Worcester Bosch. The leading oil boiler ranges from each of these manufacturers are highly efficient and include multiple output ratings to give a suitable option for a variety of property types.
| Best Oil Boiler | Central Heating Output Ratings (kW) | ErP Space Heating Efficiency | Standard Warranty | Potential Cost (excluding installation) |
| --- | --- | --- | --- | --- |
| Worcester Bosch Greenstar Heatslave II | 18, 25, 32 | 90% | 2 years | £2,350 – £2,400 |
| Grant Vortex Blue | 21, 26, 36 | 90.81% – 94.56% | 2 years | £1,500 – £2,500 |
| Mistral Combi Standard | 20, 26, 35 | 92% | 2 year parts and 5 years on the heat exchanger | £1,920 – £2,160 |
| Firebird Envirogreen Combi | 20, 26, 35 | 93% | 2 years | £2,000 – £3,000 |
| Warmflow Argentis Internal Combi | 21, 26, 33 | 91% | 5 years | £2,300 – £2,600 |
The Grant VortexBlue, Greenstar Heatslave II and Warmflow Agentis ranges also include models that can be installed externally or in garages/outhouses. You might want to consider an external oil boiler if there isn't much room in your property. Having said that, the oil storage tank will have to be outdoors too so plenty of room will be needed if you plan to have both installed externally.
What size oil boiler do you need?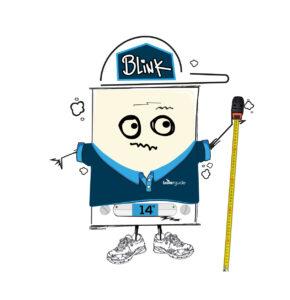 Boiler size is one of the most important things to get right when looking for a replacement oil boiler. Boiler size is otherwise known as the output rating and shows the maximum power of the unit. Measured in kilowatts (kW), a higher output rating will be needed to meet higher demands for central heating.
System and regular boilers both only have central heating (CH) output ratings. Combi boilers however also have a domestic hot water (DHW) output rating as they directly deliver hot water to the taps.
Property size is the biggest factor in determining an appropriate output rating for your home. Using the number of bathrooms and radiators you have, along with the total number of people living in the property, a suitable output rating can be found.
| Number of Radiators | Combi Boiler Central Heating Output Rating | System Boiler Central Heating Output Rating | Regular Boiler Central Heating Output Rating |
| --- | --- | --- | --- |
| Up to 10 | 24-27 kW | 9-18 kW | 9-18 kW |
| 10-15 | 28-34 kW | 18-26 kW | 18-26 kW |
| 15-20 | 35-42 kW | 27-40 kW | 27-40 kW |
Take a look through What Size Boiler Do I Need for a complete guide to boiler sizing.
Advantages and disadvantages of oil boilers
The main advantage of oil boilers is that they're a reliable and efficient alternative to gas. And for homes without a connection to the gas network, oil only costs slightly more. Plus, unlike with natural gas, you can bulk buy and be well stocked up should prices rise.
Oil boiler advantages
An efficient and effective heating system for the 4 million properties that aren't connected to the gas network
The efficiency of oil boilers has come along way in recent years and modern units deliver efficiencies of over 90% – similar levels to natural gas boilers
Oil boilers can be installed alongside a renewable heating system such as solar thermal panels or a heat pump
Upgrading an old, inefficient oil boiler to modern condensing version has many benefits including a significant improvement in your safety. They are also far more energy efficient which reduces both your energy bills and carbon footprint.
Cheaper bills through improved efficiency
More effective heating performance means a more comfortable home
Energy efficiency is a great selling point if you ever sell your home in the future
Lower carbon emissions reduces your home's impact on the environment
Choose an oil combi boiler and the list of benefits continues to grow:
Heating and hot water on demand
Compact design
Quick and easy installation
User-friendly controls
No water tank in the loft (essential for a regular boiler)
No need for a hot water cylinder (necessary when having a system or regular boiler installed)
Modern condensing combi oil boilers can convert at least 90% of fuel into heat. Some older boilers can be as inefficient as 50%, meaning that half of the fuel you pay for is not actually used to heat your home. Such a significant improvement in efficiency means you should lose significantly less money through wasted energy and could reduce your energy bills by as much as £600 a year*.
Oil boiler disadvantages
The installation of a new oil boiler can be disruptive, particularly if you've never had one installed before
An oil storage tank will take up space in the garden and can be an eyesore
Most oil boilers are designed for floor-standing installation with wall-mounted units often hard to find
The price of oil does fluctuate and tends to rise in the winter so it's important to plan ahead in terms of filling the oil storage tank
Oil boilers aren't the most environmentally-friendly heating systems. Oil, like gas, is a fossil fuel and when burned it produces waste gases that are emitted out into the atmosphere. It's estimated that around 14% of all UK carbon emissions come from home heating as a result of using fossil fuels.
If you are concerned about the emissions as a result of heating your home with oil, you might want to consider an alternative heating system.
Alternatives to oil boiler replacement
An oil boiler isn't the only option for off-grid properties. Other fuels that can be stored onsite include liquefied petroleum gas (LPG) and biomass. LPG is propane or butane, a fossil fuel that differs from natural gas as it can be stored. Biomass, on the other hand, comes from plant based organisms such as wood pellets, chips or logs. As biomass is a solid material, biomass boilers are much larger than oil, LPG and gas boilers.
On average, oil is more affordable than LPG (as of April 2022). However, wood chips can be found for around 9.9p/kWh.
| Fuel | Average Fuel Price (pence/kWh) |
| --- | --- |
| Oil | 11.8 |
| LPG | 15.5 |
| Wood pellets | 9.9 |
Source: The Energy Saving Trust (England, Scotland, Wales)**
Biomass boilers are a form of renewable heating system as they use natural materials that are sustainable and more environmentally friendly than fossil fuels. Other renewable heating systems include heat pumps and solar thermal panels. These harness sustainable energy from the air, ground or sun and convert it into usable energy. While the units tend to be more expensive than oil, gas or LPG boilers, they don't require fuel and you can receive payments through the Renewable Heating Incentive.
Heat pumps
There are two types of heat pump: air source and ground source.
Air source heat pumps extract heat from the air outside. Some models can even do this in temperatures as low as -20°C. This air passes over an exchanger coil where a refrigerant fluid is boiled and evaporates, turning into vapour. The vapour is then compressed at high temperatures to produce heat which warms up the central heating system.
Ground source heat pumps work in a similar way but rather than taking heat from the air, it's extracted from the ground. At 15-100 metres below ground level, temperatures sit at a constant 10-15°C which can be harnessed by a ground source heat pump. To extract this heat, pipes are buried in the ground either vertically or horizontally (depending on the room available).
Solar thermal
Solar thermal panels use solar energy to heat the water stored in a hot water cylinder. So, if you're having a system or regular oil boiler installed, you could take some of the strain off the boiler during the day. The hot water cylinder must be solar compatible and contain an immersion heater. Hot liquid from the solar thermal panels circulates through the immersion heater, which is within the water of the cylinder, to heat the stored water.
Finding oil boiler installers
When looking for an oil boiler installer, you should aim to hire one who is approved by OFTEC. The Oil Firing Technician Association (OFTEC) is a scheme that recognises installers approved to install oil boilers. While it isn't a legal requirement for an oil boiler and storage tank to be installed by an OFTEC approved installer, it's highly recommended.
Hiring an installer who isn't OFTEC approved can be a hassle. They have to notify the local authority's building control department before the work can begin and then, once installed, an OFTEC technician will be needed to check the installation meets regulations. So, if you don't hire an OFTEC registered engineer the first time round you will need one in the end.
We can match you with OFTEC approved engineers who are fully qualified to carry out an oil boiler installation. All you need to do is complete our simple online form – which should only take a few moments. All we need to know are a few details about your property type and the work involved. You'll then be hearing from up to 3 OFTEC installers as soon as possible.
Compare oil boiler installation quotes
We match you with up to 3 installers because it's important to compare quotes when having a new oil boiler installed. If you were to accept the first and sole quote you receive, you wouldn't know if you were getting a competitive price. By comparing at least 3 oil boiler installation quotes, you'll have the peace of mind that you're getting the best price from the most suitable company.
Best of all, the quotes you receive from companies through Boiler Guide are completely free. Plus, there's no-obligation to accept any of the quotes you receive.
---
---
Reference
*Figure based on replacing an old oil boiler with a new A-rated condensing boiler in a detached house. Alongside a programmer, room thermostat and thermostatic radiator controls. Based on fuel prices as of April 2022. Source: Energy Saving Trust, Heating your home: Boilers (2022).
**Data Source: Energy Saving Trust, Our Data; Fuel Prices and Carbon Factors (2022). Fuel prices last updated in April 2022.