Main Heating, a subsidiary of Baxi, has an impressive 75 years of experience in manufacturing domestic gas appliances and are proud of their 'straightforward', 'no frills' approach to heating solutions.
The products are designed with both affordability and comfort as priorities supported by a reputation for reliability, which for many UK homeowners who prefer the simpler approach in their appliances is a breath of fresh air. There is no sophisticated or potentially complicated technology to get to grips with or extra features with the potential to malfunction. What they do promise is reliable hot water and a warm home, both delivered with efficiency.
Main are completely upfront about the simplicity of their boilers. They are easy to fit, easy to live with and carry no added costs or unnecessary accessories. This simplicity is reflected in their costs so you can be sure you're receiving real value for your money.
To get a quote for a new Main boiler tailored to your home today send us an enquiry today. We'll put you in touch with up to 3 Gas Safe heating engineers in your area who will provide free, no-obligation quotes.
Main boiler types: Combi – System
Main boilers are available in the following fuel types: Gas
Get Main Boiler Quotes

1. Tell us about your job

2. Get quotes to compare

3. Choose the best
---
Main Combi Eco Elite Boilers & Prices
The Main Combi Eco Elite boiler has been designed with real versatility in mind.
A single unit that will heat your water as needed and provide reliable central heating.
The boiler is A-rated, offering impressive performance, energy conversion and conservation, resulting in improved efficiency and lower gas bills for homeowners.
Simple to install and service the Combi Eco Elite is available in 25kW and 30kW output models.
Quick and easy to install and service, the Main Combi Eco Elite includes a control panel and filling loop as standard as well as a 2-year parts and labour warranty.
Benefits of a Main Combi Eco Elite Boiler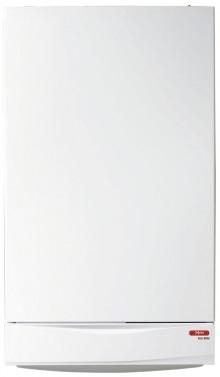 Easy-to-use controls
24-hour clock and filling loop included
25kW or 30kW output models
5-year parts and labour warranty (available on product registration)
A rating Energy Efficiency
Low NOx Emissions – rated class 5 (the best)
No compartment ventilation required
Integral frost protection
Manufactured in UK, using high quality components
Compact sizes make combi boilers perfect for smaller properties
Ideal where there is little or no loft space
No need for a hot water cylinder allows increased living space
No cold water storage tank frees up a loft for conversion
No risk of loft pipework freezing
Less pipework in the home makes installation typically cheaper
How Much Does a Main Combi Eco Elite Boiler Cost?
There are so many choices to make when it comes to making the decision to replace your boiler and we understand it can be an intimidating task, particularly when you consider the potential spend involved.
While it may be tempting to go with the cheapest option we strongly recommend that you take the time to ensure you choose the right system for you and your home.
Quick decisions now may mean costly repairs or replacements down the line.
Let us simplify by providing you with up to three no obligation, free quotes from professional installers in your area. Send us an enquiry today. Get quotes for a new Main boiler.
Compare the complete range of Main Gas Combi boilers prices…
Main System Eco Elite Boilers & Prices
A Main System boiler is the ideal choice for a home that needs a large supply of hot water in reserve. A separate storage container (usually kept in an airing cupboard or loft) ensures a reliable source of hot water for all your taps, showers and radiators. These boilers are available in 24kW or 28kW so that you can choose the best option to suit your home and energy efficiency needs.
Making the right choice will both help save the environment and save money on fuel bills. Each boiler is user friendly and simple to install and maintain. This is achieved through the use of a clean design has user-friendly controls and display panels which reduce the time required for service and maintenance.
Get Main Boiler Quotes

1. Tell us about your job

2. Get quotes to compare

3. Choose the best
---
Benefits of a Main System Eco Elite Boiler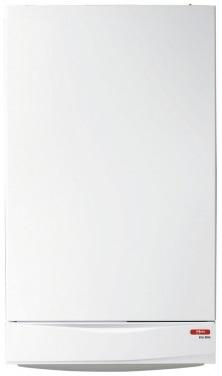 3 year parts and labour warranty (on product registration)
A rating Energy Efficiency
Pre-plumbing jig included
Low NOx Emissions – class 5 (the best)
Compatible with flue options up to 20m
Pump overrun built in
No compartment ventilation required
Integral frost protection
Grundfos pump on all models
User friendly controls
Upward piping
Built entirely in the UK
Ideal for homes with more than one bathroom
Hot water supplied evenly to all taps at the same time
No risk of pipes or tanks in the loft leaking or freezing
Energy efficient for lower fuel bills
Built-in components makes installation quicker and neat
Compare the Prices of Main System Eco Elite Boilers
If you like the sound of a straightforward, no frills solution then a think a Main boiler could be the one for you.
The next task is to find an installer to get your new system up and running. Installation costs can vary so make sure you get comparative quotes.
Let us take the hard work away and send us an enquiry today; we will provide you with up to 3 quotes from reputable installers in your area Get quotes for a new Main boiler.
Review the complete range of Main Gas System boilers prices…
---
---
Main Boiler Service
It's important to keep your boiler in the best possible condition with an annual boiler service by a professional engineer. This will ensure the boiler can operate as efficiently as possible, keeping heating bills to a minimum, and that there are no potential safety issues to be concerned about. A boiler service is also a great way to catch and fix small repairs before they have the chance to worsen over time and cause an expensive breakdown. Find out what's involved in an annual boiler service, why it's so important, the benefits and how much they cost in Main Boiler Service.
Main Boiler Warranty
Every boiler manufacturer offers a standard warranty with their boilers which last between 1-10 years. The warranty is your insurance policy and means if a fault develops the manufacturer will resolve it within a specified time frame. Some warranties include both parts and labour while others may only cover parts. The most important thing to remember is to get your boiler serviced by a Gas Safe registered engineer every year as failing to do so is likely to invalidate your warranty. For more detail about this brand's warranty (including the small print) take a look at Main Boiler Warranty.
Main Boiler Repair Advice
Even the highest quality boiler can develop faults and problems as they age. Some are minor issues you may be able to handle yourself but most will need a Gas Safe registered engineer to diagnose and repair the problem. To find out if there are any common problems associated with this manufacturer you can read our guide to Main Boiler Repairs & Common Main Boiler Problems.
---
Need a one-off boiler repair?
---
Main Error Codes
Error codes may appear on your boiler's display; it's your boiler's way of telling you that something is wrong. Each manufacturer uses a different coding system to help an engineer to diagnose a fault. In some cases it may be a simple issue such as low pressure which you can adjust yourself but more technical faults will certainly need a professional. We've put together a list of error codes for all Main Boilers to help you understand what's wrong before you contact an engineer.