Baxi Solo 15 HE A Regular Gas Boiler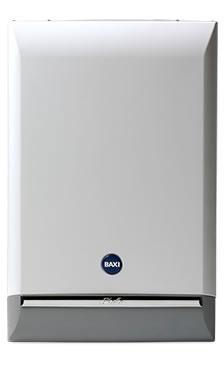 Typical Price (inc VAT)
£878
Typical installation Cost (inc VAT)*

£500 - £1000
Sundries (Filter, Flue, etc)

£300
Total Cost
£1,678 - £2,178
This boiler is discontinued.
| | |
| --- | --- |
| Make | Baxi |
| Model | Solo 15 HE A Regular Gas Boiler |
| Is Condensing | Condensing |
| Efficiency Rating | 89.2% |
| Band Rating | B Rated |
| LPG Compatible | No |
| Standard Warranty | 2 Years |
| Central Heating Max. Output | 15kW |
| Mounting | Wall mounted |
| Flow Rate | N/A |
| Typical Price (inc VAT) | £878 |
| Typical installation Cost (inc VAT)* | £500 - £1000 |
| Sundries (Filter, Flue, etc) | £300 |
| Total Cost | £1,678 - £2,178 |
| ERP Rating | A Heat |
* This is a guide price for a straightforward, like-for-like boiler replacement. Installation costs will vary dependent on work required.
This boiler is discontinued.
DISCONTINUED. The Baxi Solo 15 HE A has now been discontinued.

The Solo 15 HE A is a regular condensing gas boiler designed and manufactured by Baxi and offers a variety of features and benefits.

Which boiler replaced the Solo 15HE?

A good replacement for the Solo 15HE is the Baxi 215 Heat which is one of the lightest boilers on the market weighing only 19.5kg.

What size home does this boiler suit?

An output rating of 15kW is best suited to smaller homes with 1 bathroom that don't have such a high demand for heating and hot water.

How efficient is this boiler?

The Solo 15HE features a SEDBUK efficiency rating of 89.2% and an ErP A-rating for heat.

Would a regular boiler suit my home?

A regular boiler needs to be installed as part of a heating system alongside a hot water storage cylinder, cold water storage tank and a feed and expansion tank. All of these external parts mean they're not really suitable for smaller homes where space might be limited.

How big is the Solo 15HE A?

The Baxi Solo 15 HE A is a compact lightweight and wall-mounted boiler that measures 60x39x30cm which is ideal for fitting inside most standard kitchen cupboards. Plus it only weighs 26kg.

What are the main features of the Baxi Solo 15HE?

The Baxi Solo 15HE A has been recommended by the Energy Saving Trust, so you know it's reliable, and it features a temperature control for the central heating - as with most boilers you'll need to fit additional thermostatic radiator valves and a room thermostat to ensure it operates efficiently.

What warranty does this boiler feature?

Available with a 2 year warranty as standard, you can be confident that you'll be well covered by Baxi after the installation.
This boiler is discontinued.
Not very dependable only goes now and again wouldn't recommend Baxi to my worst enemy
I had a baxi boiler solo 15 HE previously to this boiler,, ever since it was installed using a government scheme which still cost me money as they were not prepared to pay the full cost. For what ever reason, prob ripped off.. Anyhow, it been useless from the start, i have to turn on the water and boiler not sure if this is right as can no longer find the manual. Anyhow, its now developed a fault after making a weird loud noise, which went away. I am now left with no lights on the boiler at all the water gets really hot, but when you ask for the radiators to turn on it doesn't work, then all of a sudden you find the radiators are getting how at random times. The switch is on manual so its not times. i only use the 1hr button. Any how, i can see it's been discontinued now after such a short time, i wonder why, hum..
Had mine installed for about 5 years, all has been OK until 21/01/18 when it's now developed the same leak that others have posted in various websites. Clean hot water leaking from around the the water over flow pipe at the bottom of the boiler. Plus also had to reset the boiler 6 times on the same date. Its a housing association property, so luckily for me no personal cost to me.
It's had multiple low pressure problems over these years as well.
Had this boiler fitted under the Governments energy saving incentive by NPower at no cost to me, the installation was completed on 30/11/2015 it ran without fault all that winter into end April 2016 I did not put the heating on again until end October 2016 it ran fine up until 06/01/2017 , so 7 months working fine, it has now developed a leak, clean clear water dripping from the base of the boiler casing , I live on the south coast it has not been subject to minus temperatures, it's out of warranty because of time, 12 months from installation at 13 and bit months. I accept it cost me nothing, but is this the quality of our manufacturing in the UK to day? I had a glowworm before they said it was very inefficient, but it worked for 14 years with just a replacement fan needed., this Baxi hasn't lasted 14 months.
This boiler is discontinued.