What Does a Gas Boiler Service Involve?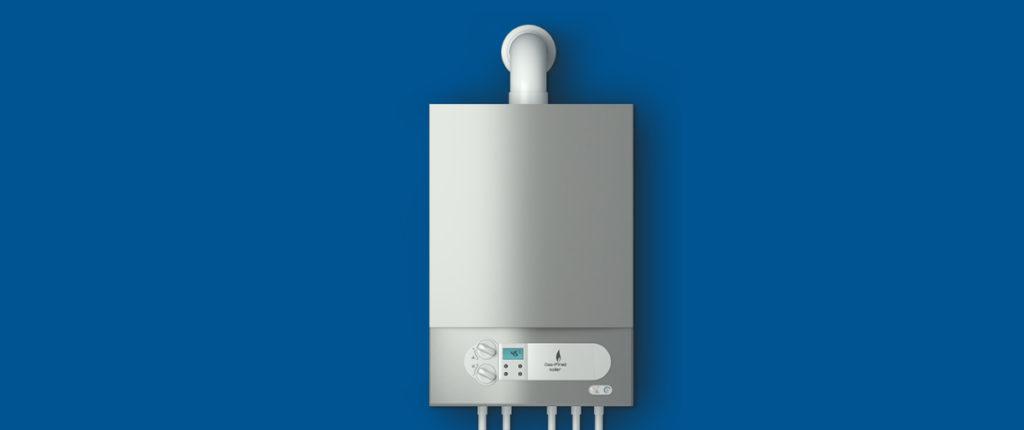 Your gas boiler needs a service every year, even if it seems to be working without any problems. Read on to find out why boiler services are so important and to find free service quotes from qualified engineers near you.
It's a common attitude that servicing anything is a waste of money and time, as some things appear cheaper to replace than repair. Unfortunately, this rule doesn't apply to our gas boilers. We rely on them for our heating and hot water every day and the workload takes its toll. An annual service keeps a boiler working at its maximum efficiency and also means simple faults can be fixed before they become expensive problems. Ignoring problems can lead to a higher energy bills and even a complete boiler breakdown. When you consider that a boiler replacement can cost £2,500 – £4,000 on average, your annual service is certainly not a waste of time or money!
And, more importantly, an under-maintained gas boiler could even prove dangerous to you and your family.
---
Get a FREE Gas Boiler Service Quote
---
Why should I get my gas boiler serviced?
Not only is a regular, annual gas boiler service essential to ensure that any developing issues are discovered and dealt with quickly, it's also essential for safety, energy efficiency and ensuring you get the most out of the life of your boiler.
Gas Safety
A boiler service involves a series of Gas Safety checks to ensure there are no potential safety issues in the central heating system. When a gas boiler isn't operating correctly it can lead to serious consequences such as a carbon monoxide leak. As an odourless and colourless gas, carbon monoxide can go undetected and lead to serious health problems which in extreme cases can be fatal.
In addition to the important boiler service, it's strongly advised that you install a carbon monoxide detector in your home in close proximity to the boiler itself. Carbon monoxide kills around 30 people a year in the UK, and is completely taste and smell free. A carbon monoxide detector will provide you with firm peace of mind concerning your safety, and could even save your life.
Keep heating bills low
A boiler will become less efficient as it ages but a boiler service involves the cleaning and replacing of key parts which aren't performing as they should be. An efficient boiler means cheaper energy bills which can often offset the cost of the service itself.
Warranty
To keep your boiler manufacturer's warranty valid, you're required to it serviced by a Gas Safe engineer once every 12 months. If you don't get your boiler serviced by a Gas Safe qualified professional your warranty will be invalid and you'll be responsible for the costs of any repairs needed.
What does a gas boiler service involve?
Gas boilers must be serviced by a Gas Safe registered engineer which means they are on the official list of people legally authorised and qualified to work with gas appliances. The engineer will assess the safety, reliability and efficiency of the boiler including:
A visual inspection of the boiler, checking for any signs of corrosion or leaking as well as a blue pilot flame. A yellow or orange flame suggests the boiler is not burning its fuel correctly which can be a safety risk.
The removal of the outer casing so that they can check and clean the internal parts such as the heat exchanger, burner, main injector, safety devices and spark probe.
Ensuring flue terminals are free of obstruction and safely installed. They will also make sure that seals, water and gas pipework are all undamaged.
The engineer will take take readings of the gas pressure and flow settings, ensuring that they're set at the correct level.
To finish, the engineer should put the boiler into operation so that they can check the boiler runs smoothly and there are no issues with temperature controls.
Once the service is complete you'll receive a service report telling you everything that they've done during the service. If you're uncertain about anything that they've done don't hesitate to ask any questions. A thorough boiler service should last no less than 30 minutes but this will vary slightly depending on the type of boiler. If the engineer comes across any issues which need extra attention, it could take longer.
Need an oil boiler service?
If you have an oil-fired boiler, you'll need to get it serviced annually by an OFTEC registered engineer. Find out more about oil boiler services.
---
Get a FREE Gas Boiler Service Quote
---
To find out more about boiler services for your make of gas boiler simply choose your brand from the below table:
When should I service my gas boiler?
The peak times for an issue to develop with a boiler is at the end of the summer months, when people turn on their gas boilers after months of inactivity. In these months, it's not uncommon for a gas boiler to develop issues with clogged or seized parts due to lack of use.
Because of this, it's recommended that you schedule a gas boiler service before the end of summer – between the months of February and October are the quietest for boiler engineers. Not only are you more likely to get a better service from an engineer at a time that suits you this way, it's possible that you might even receive a discounted rate out of the peak months.
With boiler faults often worsening if ignored, not having a regular service could lead to you needing to replace the whole gas boiler at a large expense.
Gas emergencies and condemned boilers
It's rare, but occasionally a boiler service may uncover serious safety issues such as a potential carbon monoxide leak and the boiler won't be able to be used any more. This is called a condemned boiler. If the engineer cannot find the cause of the problem or can't fix it, they will need to either turn the boiler off or disconnect the gas supply. They will apply a 'Danger Do Not Use' warning label to the boiler categorising it as either Immediately Dangerous (ID) or At Risk (AR). You'll be given advice on what to do next.
Sometimes the Gas Emergency Service Provider will visit a property if a gas leak is suspected and if they cannot confirm that the boiler is safe they may also give a 'Danger Do Not Use' label and instruct you to find a Gas Safe engineer to diagnose the issue.
How much does a gas boiler service cost?
On average, a full service of your boiler will cost from £60 to £120 but prices will vary depending the type of boiler you have and your location.
Be sure to get quotes from as many local Gas Safe Registered engineers as you can to ensure you get the best deal possible.
We can provide you with up to 3 free boiler service quotes from Gas Safe registered installers near you. Send us a quick enquiry and we'll put you in touch with trusted engineers who will provide their most competitive prices or your service.
---
Get a FREE Gas Boiler Service Quote
---