Water Treatment in Heating Systems
Take care of the water in your heating system and you'll avoid cold radiators, keep heating bills down and reduce your carbon footprint. Without water treatment, your heating system may contain sludge and it's likely that your boiler will struggle to heat the home.
Fortunately, keeping the levels of sludge in your heating system to a minimum has never been easier.
Does the water in my heating system need looking after?
To get the most out of your heating system the water will need to be treated.
The quality of the water is directly linked to the efficiency and reliability of your heating system. So, well treated water could help you lower your heating bills by as much as £80 each year.
You'll also be helping to prevent problems within the heating system which could otherwise lead to a costly repair bill.
What causes heating systems to break down?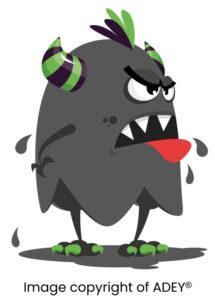 Sludge is the main reason why boilers break down in the first 5 years. The good news is, you can avoid this easily and effectively.
Sludge builds up in the heating system thanks to corrosion and is otherwise known as magnetite or black iron oxide. It forms as a result of oxygen and natural oxidation in metal parts of the heating system like pipes and radiators. The corrosion leads to a build-up of fine particles called iron oxide.
This eventually forms black sludge. The sludge then settles in the radiators causing blockages and, potentially, expensive repairs. Not to mention cold radiators.
Download the Water Treatment Leaflet from ADEY
Is radiator sludge serious?
In short, sludge is your heating system's worst enemy.
Over 80% of heating system breakdowns in the first 5 years are caused by sludge.
Despite sludge being the main cause of the vast majority of boiler breakdowns, you are likely to suffer further inconvenience as boiler breakdowns caused by sludge are NOT covered by over 9 million central heating cover policies. So taking care of the water in your heating system – by fitting a Magnaclean, for example – is absolutely vital.
The cause of cold radiators
There are two likely causes of cold spots on radiators: air or sludge.
Both air and sludge can cause a blockage that will prevent hot water from circulating around the radiators effectively. This will lead to you turning the radiators up because the room is cold. Not only putting additional strain on your boiler but increasing your energy bills in the process.
Bleeding radiators is a simple way to release excess air from the heating system. This is something that can be done yourself without the need for a heating engineer. Although, you shouldn't hesitate to call one if you are in any doubt.
Sludge can also cause a blockage and lead to a boiler breakdown. Unlike air in the system, clearing radiator sludge needs expert attention.
Does this mean my heating system is inefficient?
Simply put, yes. Sludge in the heating system can lead to a significant reduction in efficiency.
As sludge builds up in the heating system, your boiler has to work harder to heat your home. The more sludge in your system, the colder your radiators will be, so they'll be putting out less heat.
This will lead to the radiators being turned up and the boiler having to work harder. It will be burning through more fuel and be on for longer which means higher heating bills.
---
Get a FREE Gas Boiler Service Quote
Get a FREE quote from a trusted engineer in your local area.
Get a quote now
.
---
So, what can be done about sludge?

You can't stop sludge because corrosion is inevitable, however, you can take steps to slow the process and protect your heating system.
If there's sludge in your system you should get a full system clean. This can be done with a MagnaCleanse® system flush. With radiator agitation and cleaning chemicals this will remove even the toughest sludge build up throughout your system. No more radiator cold spots!
To prevent sludge build up, your heating engineer will be able to advise on magnetic filters which will help capture the sludge as it travels around your heating system. Types of filters vary in size and shape, but fundamentally they collect corrosion before it damages your system. The cost of installing a magnetic filter can range from £150 – £200. Your filter should be serviced annually with your boiler to remove any sludge build up captured throughout the year.
An annual boiler and magnetic filter service will cost in the region of £70 – £100. A worthwhile investment when factoring the cost of boiler repairs or replacements. Many of us service our cars annually to keep them performing at their best – it really is worth applying the same logic when it comes to your boiler.
You may want to consider a SMART filter which will allow you – and your installer – to keep an eye on the levels of sludge in the heating system. That way, should sludge start to build up rapidly then your heating engineer will be notified so that they can come round and fix the problem before any damage can take hold.
The MagnaClean Professional3 Sense® from ADEY filters black sludge, capturing it before it enters the vital parts of your heating system. It prevents sludge from getting the chance to settle which can cause damage, inefficient gas usage and costly breakdowns. The filter also helps reduce your household carbon emissions, making it a smart way to protect the environment too. Its smart connectivity means it'll tell your engineer if you have a sludge problem between services, so your system is always protected.
A full system clean and installation of a magnetic filter can cost between £450 – £700. Taking these steps could lower your heating bills by £80 each year which, if the boiler is installed for 10 years, could see you make a return on even a £700 magnetic filter.
It's always a good idea to talk to a heating engineer about your options when it comes to protecting your heating system from sludge.
Does a MagnaClean® filter only filter out sludge?
A MagnaClean filter will take away more than just sludge from your system.
As well as sludge an ADEY magnetic filter will also remove larger, non-magnetic debris such as scale. This will also be filtered out in the top and bottom capture zones of residential filters. Meanwhile magnetic debris will collect around the magnet in the canister.
You'll also find options for lower temperature systems, such as underfloor heating, in the MagnaClean range. These collect biological debris as well as sludge.
Benefits of ADEY MagnaClean filters
Save money
Adding an ADEY MagnaClean Professional3 Sense filter to your heating system could cut your annual gas bill by as much as £80*.
Lower your carbon footprint
The MagnaClean Professional3 Sense filter can help to reduce your household carbon emissions by 7%*! There aren't many easier ways to do your bit for the planet.
Do I need chemicals added to my system water?
The addition of appropriate chemicals will improve the health of your heating system.
Use of an ADEY inhibitor, such as MC1+™, helps to slow down the corrosion process. This then reduces the amount of sludge occurring naturally in the heating system.
The use of chemicals in addition to a MagnaClean filter will help to make sure that your heating system works as efficiently as possible. Chemical cleaners used by your heating engineer help to loosen existing debris, sludge, lime scale deposits and system corrosion.
How to know you've got the right chemicals
The best thing to do is ask your heating engineer to carry out a quick, on-site water test. Thanks to the ADEY ProCheck®, your engineer can test your system water and get independently validated results within minutes.
ADEY ProCheck is designed to provide a quick and easy method of testing system water quality using a smartphone. The step-by-step process provides instant results of system health by measuring inhibitor, corrosion, and pH levels.
These results are displayed within the ADEY ProCheck app. Your heating engineer will also receive alerts with recommendations for corrective action where required.
How much does system water treatment cost?
The cost of taking care of your system will vary by service provider, where you live and the condition of your system. Take a look at the table below to get an idea of the costs for an average family home.
| Heating system treatment | Potential cost |
| --- | --- |
| Gas Boiler Service | £70 – £100 |
| System performance assessment and installation of an inhibitor | £25 – £35 |
| Magnetic filter installation | £150 – £200 |
| System clean and magnetic filter installation | £450 – £700 |
Time to look after your heating system
Take care of your heating system and it will take care of you.
The reliability of your heating system and the quality of the water go hand in hand. Doing your bit to prevent sludge from building up, and causing a blockage, will benefit your system no end.
While sludge in the system can't be prevented completely, there's plenty you can do to slow the process and avoid those dreaded cold radiators. Taking steps such as arranging a power flush, having your boiler serviced and fitting a magnetic filter will all benefit your heating system.
*Independent research. Based on a typical three-bedroom property. July 2019 gas prices.
All images are copyright of ADEY®
---
Get a FREE Gas Boiler Service Quote
Get a FREE quote from a trusted engineer in your local area.
Get a quote now
.
---