Vokèra boilers and heating products have been keeping customers in the UK and Ireland warm and comfortable for over three decades. Part of the global Riello Group, Vokèra takes pride in manufacturing the highly efficient central heating boilers in its Linea, Unica, Mynute, Compact and Condexa ranges.
Vokèra boilers and heating products are used by more than one and a half million customers across the UK and Ireland.
---
---
The company is an industry leader in home heating solutions, and offers a comprehensive and keenly priced product range for domestic home heating and light applications.
Vokèra's heating products include; high efficiency condensing combi boilers, system boilers, open vent boilers and water heaters and cylinders.
The company also produces renewable energy products, which complement the range of boilers and water cylinders and include solar thermal and heat pumps.
Vokèra products are designed for ease of installation and commissioning, ease of operation and a lifetime reliability. Their boilers and renewable products are among those leading the market in increased energy efficiency.
Vokèra produce AquaFlow and AquaNova cylinders and hot water heaters; the AquaFlow range complements Vokèra's Mynute HE system and Mynute VHE regular boilers.
Vokèra is focused on what it calls 'the complete home heating package' and its brand is trusted by home owners, installers, merchants and specifiers alike.
Vokèra is ISO 9001 approved, supports the Benchmark initiative, are members of the Heating and Hot Water Industry Council, the Gas Safe Register and the RGII.
All products are tested before leaving the factory – all of which gives customers peace of mind and the reassurance that comes from proven product reliability. Get quotes for a new Vokera boiler.
Vokèra boiler types: Combi – System
The range of Vokèra boilers are available in the following fuel types: Gas
---
---
Vokèra Combi Range & Prices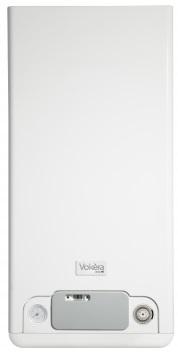 Vokèra offers built-in quality and innovative design as standard.
Easy to install and commission, a Vokèra combi boiler is a great choice to keep your home warm and provide hot water whenever you need it.
If space is an issue, or if you don't want to have additional elements such as a tank in the loft, a cistern in the airing cupboard and lots of pipework running between these and the boiler, then definitely choose a combi boiler.
For domestic customers, it makes sense and will offer improved energy efficiency and reduced energy bills when compared to older boilers. Just make sure you can get the right output to meet your home heating and hot water usage.
Benefits of a Vokèra Combi Boiler
2-year warranty provided as standard
No need for a loft tank or a bulky water cistern
Easy-to-use programmes and inbuilt frost protection
Recommended by the Energy Saving Trust
Review the Pricing of Vokèra Combi Boilers
You can look forward to saving money with your new Vokèra combi boiler.
Once you have decided on the specification of combi boiler you actually need i.e. what output will best suit your home and usage patterns, then it does make sense to compare different manufacturers.
Vokèra are not only a cost-effective choice, this brand is also reliable and energy efficient too – which means that you should also save money on your energy bills as well as maintenance and any repairs needed during the lifetime of your new boiler. But before you finally decide, get two or three quotes for the install from different engineers as the price for this can vary. Get quotes for a new Vokera boiler.
Compare the complete range of Vokèra Gas Combi boilers prices…
---
---
Vokèra System Range & Prices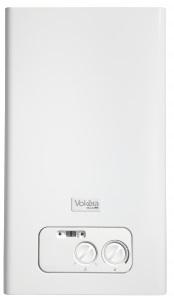 Many homeowners go for a system boiler, particularly if they expect to be placing high demands on their hot water and heating.
A Vokèra system boiler utilises a sealed water cylinder for storing hot water so there is always plenty ready for whoever wants to use it.
It should give a better flow rate than a combi boiler too, as that doesn't have a hot water cylinder which does make a difference.
A system boiler is also different to a 'regular' boiler as it doesn't actually need a separate cold water expansion tank. This is good news for homes where there is limited or zero loft space.
Vokèra system boilers are more compact than older style boilers so they look sleeker and take up less room too.
Benefits of a Vokèra System Boiler
Particularly suited to homes with more than one bathroom
Simple to install and maintain
Standard 2-year warranty automatically included
Plenty of hot water on demand
Excellent energy efficiency therefore lower energy costs
Review the Costings of Vokèra System Boilers
So you've decided on a Vokèra system boiler – but how much will it cost?
You can get an idea below however the price tag for buying the boiler is one consideration, don't forget to also factor into your budget the cost of getting the new boiler installed. There are lots of reputable heating engineers who will be able to advise you what to expect.
It is always good to get at least two or three quotes, just to make sure you are paying the best rate for getting your new system boiler up and running. And once that's done, you can sit back and look forward to lower energy bills over the months and years to come. Get quotes for a new Vokera boiler.
Compare the complete range of Vokèra Gas System boilers prices…
---
---
Vokera Boiler Warranty
Every boiler manufacturer offers a standard warranty with their boilers which last between 1-10 years. The warranty is your insurance policy and means if a fault develops the manufacturer will resolve it within a specified time frame. Some warranties include both parts and labour while others may only cover parts. The most important thing to remember is to get your boiler serviced by a Gas Safe registered engineer every year as failing to do so is likely to invalidate your warranty. For more detail about this brand's warranty (including the small print) take a look at Vokera Boiler Warranty.
Vokera Boiler Repair Advice
Even the highest quality boiler can develop faults and problems as they age. Some are minor issues you may be able to handle yourself but most will need a Gas Safe registered engineer to diagnose and repair the problem. To find out if there are any common problems associated with this manufacturer you can read our guide to Vokera Boiler Repairs & Common Vokera Boiler Problems.
---
---
Vokera Error Codes
Error codes may appear on your boiler's display; it's your boiler's way of telling you that something is wrong. Each manufacturer uses a different coding system to help an engineer to diagnose a fault. In some cases it may be a simple issue such as low pressure which you can adjust yourself but more technical faults will certainly need a professional. We've put together a list of error codes for all Vokera Boilers to help you understand what's wrong before you contact an engineer.
Vokèra in the Forum & Articles Section
---