Who gives the best customer service? Highest rated tradesperson name revealed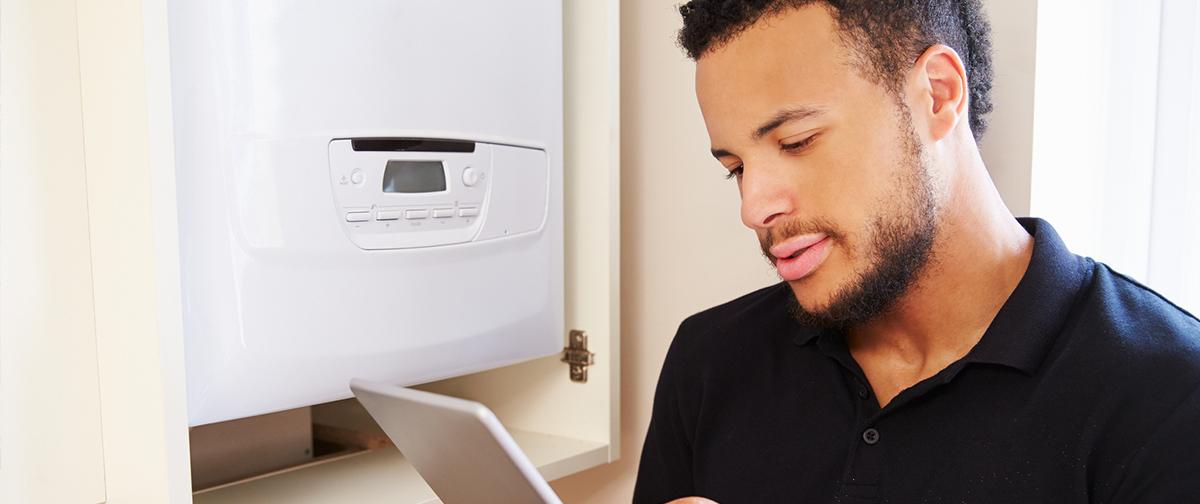 In 'Romeo and Juliet' Shakespeare writes:
"What's in a name? That which we call a rose
By any other name would smell as sweet."
Literary legend he might be, but on this occasion we think we may have to disagree with Mr. Shakespeare. Why? Because it seems that when it comes to who provides the best customer service in the skilled trades, a person's name may mean more than you might think.
What we did
If you didn't know, here at Boiler Guide, we help the UK public find trusted local heating engineers in their time of need. Every engineer has to meet strict criteria to be a part of our network, including qualifications and customer feedback, but we wanted to see if there was more to be revealed here.
We decided to research if people with certain first names are more likely to deliver excellent customer service. According to Shakespeare, names mean nothing, but what do the statistics say?
How we did it
We took the time (and it did take some time!) to trawl through over 13,000 tradesperson reviews. This included not just heating engineers but also plumbers, electricians, builders, locksmiths, mechanics and more. In addition to our own customer reviews on Boiler Guide, we also analysed reviews from Google's local business pages and Yell.com.
From this data, we extracted all the first names and calculated the average customer service rating out of five stars. Encouragingly, very few tradespeople had low reviews which says great things about the industry! However, we did manage to compile a top 20 and one name came out on top.
Important note: some names received a very small number of reviews but all were five stars, these had to be discounted as it would skew the results. This meant we only accepted names which had over 2% of the 13,000 reviews analysed.
What we found
Without further ado, we are pleased to announce that the name which receives the best customer ratings in the trades is…
NIGEL
Yes, according to our research, tradespeople called Nigel provide customers with the best customer service scoring an incredible average review score of 4.95 stars out of 5. It's tricky to say why this might be the case, but we've subsequently found out that the name is derived from Gaelic meaning 'champion'. Depending on your opinion of names and meanings, perhaps it was an inevitable result?
However, despite the name's victory here, it seems Nigel is not exactly soaring in popularity amongst modern day parents. The name reached a popularity peak in 1963 but has been steadily declining ever since and in 2016 not a single baby was named Nigel. It currently ranks outside the top 2,000 popular names for boys. There are several theories around why the name has become less and less common in recent years, but it's difficult to ignore the connection to one of the most divisive politicians of our time: Nigel Farage.
Actor, Nigel Planer, played Neil in the 1980s sitcom, The Young Ones. He is not exactly complimentary about the name!
"It was tough growing up a Nigel. It did not impress girls, it did not get you into clubs, or bands, or political meetings (well, not the sort I might have wanted to attend). It did not look good on a cast list, especially when playing the selection of junkies and no-hopers I started out with […] It would be no exaggeration to say that it's been a blight on my career."
We thought we needed to balance out the discussion. One happy customer from Tyseley in Birmingham, had this to say about her tradesman, Nigel:
"I would highly recommend Nigel 100%. A lovely friendly team who were super efficient and knowledgeable. They took pride in the work they did and did it to an extremely high standard. They left my home clean and tidy, totally reliable and competitively priced. Nigel even fixed my tap in the bathroom. If you choose Nigel I guarantee you will not be disappointed."
It's not all about Nigel
While Nigel came out on top we can't ignore the other contenders who also scored incredibly highly. Here is the full top 20 which receive the best ratings for customer service across the trades analysed.
1. Nigel (4.95)
2. Gary (4.94)
3. Paul (4.91)
4.Lee (4.90)
5. Michael/Mike (4.85)
6. Chris (4.83)
7. Steve (4.82)
8. Dave/David (4.81)
9. John (4.80)
10. Mark (4.75)
11. Richard (4.74)
12. Graeme (4.71)
13. Gareth(4.70)
14. Ralph (4.68)
15. Kelly (4.60)
16. Tom (4.49)
17. Liam (4.44)
18. Dom (4.00)
19. Maj (3.90)
20. Jack (3.78)
Erm…where are all the women?
You may have noticed that all but one of the names in the top 20 are male with the only typically female name, Kelly, ranking 15th. Of course, this doesn't mean that male tradespeople provide better customer service. In fact, Hattie Hasan, the founder of Stopcocks Women Plumbers, believes this is far from the case:
"We're not at all surprised by the results here. Firstly, we are all too aware of the lack of women and the need for more of a gender balance in the trades. According to the Gas Safe Register, of 100,000 Gas Safe registered engineers, fewer than 500 are female.
"It's also not surprising that a female name has made it into the top 20. We regularly hear comments like, 'I was fed up of not being called back and general rudeness, so I thought I'd look for a woman plumber', and just the other day: 'Thank you, I've rung about five plumbers and you're the first company I've had a sensible reply from!' This suggests to us that householders have been trained to expect poor service from tradesmen. We capitalise on people's expectation that women will provide better customer service and we have a Code of Conduct to make sure we exceed those expectations. Having said that, we have neither Nigels nor Nigellas!"
It's far more likely that the lack of female names on the list is representative of how few women are currently working in the trades. Women make up just 1% of the skilled trades workforce, so the fact that a female name made it into the top 20 is an achievement not to be sniffed at.
What's in a name?
Some of you may still be of the opinion that names have no bearing on a person's ability to provide customer service, or any other skills or personality traits for that matter. While we respect your opinion, we've travelled all the way from Shakespeare to Google, Gaelic champions, The Young Ones, Nigel Farage and ended at the lack of females in the trades. If that's not a reasoned and well-structured argument, we don't know what is.