Which Brand Offers the Best Boiler Warranty?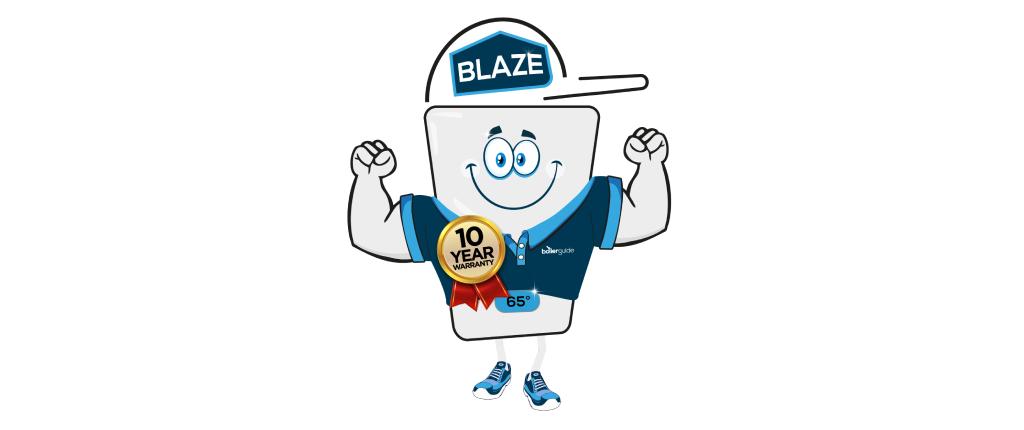 The best boiler warranty will see that your new heating system is well covered in the unlikely event of a fault for an extensive period of time.
Generally speaking, a warranty means that in the event that your boiler develops a fault or breaks down, the manufacturer will send an engineer to inspect the problem. Then, based on their terms, may fix the problem while also covering the costs of parts and labour.
As a general rule, the longer the warranty the higher the quality of the boiler. Of course, this usually means a higher cost too. However, in times of emergency, a comprehensive warranty can be invaluable!
What is a boiler warranty?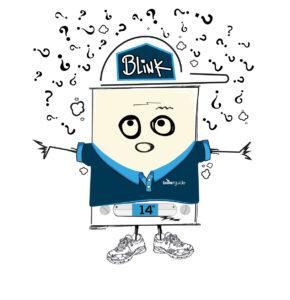 A boiler warranty is an agreement between the homeowner and the manufacturer of the boiler. In the event that your boiler develops a fault, the manufacturer will send an engineer to inspect the issue. The fault may then be fixed if it's inline with the manufacturer's terms and conditions.
This warranty agreement lasts for as long as the stated period which can be anything from 1-14 years. In theory, the longer the warranty the more confidence the manufacturer has that their boiler will stand the test of time.
You'll find that most boilers come with a standard warranty of 1-5 years. Then, depending on the manufacturer, this standard warranty can be extended for several more years by either paying extra or by simply meeting certain installation and maintenance standards.
Is a warranty different to a guarantee?
Any boiler guarantee is a legal promise from the manufacturer that they will repair or replace your boiler within a set timeframe.
As with a boiler warranty, what's covered by the guarantee will be outlined in the terms and conditions set by the manufacturer.
Boiler brands that have switched from warranties to guarantees include: Glow-worm, Vaillant and Worcester Bosch.
Best boiler warranties and guarantees
We've collated the warranty periods on offer across UK boiler manufacturers to help you compare.
The longest available boiler warranty is 14 years on all ATAG boilers when fitted with a ONEZone smart controller and Adey Atom filter as well as being treated by an ATAG water treatment pack. Otherwise, the standard warranty is 10 years – still a very lengthy warranty period.
Best boiler warranties
Best boiler guarantees
Worcester Bosch, Vaillant and Glow-worm now all offer guarantees instead of warranties.
The longest available boiler guarantee is offered by Glow-worm on several of their ranges (up to 15 years when fitted by a Club Energy Installer).
Best boiler warranties by range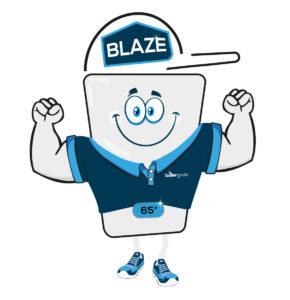 Most manufacturers offer multiple boiler ranges and, more often than not, they'll each have their own unique length of warranty or guarantee. Here we look through the boiler ranges with the longest standard and extended warranties available in the UK.
Longest standard boiler warranties
A standard boiler warranty is the minimum number of years that it will be covered by the manufacturer. Having said this, the boiler will still need to be installed by a Gas Safe registered engineer and serviced annually. It's also essential for the installation to be registered with the manufacturer (typically within 30 days) for it to become valid.
This is opposed to extended boiler warranties which are often available when the boiler is installed with additional features or by an installer accredited by the manufacturer.
| Boiler Manufacturer | Boiler Ranges | Standard Warranty Length |
| --- | --- | --- |
| Alpha | E-TEC Plus | 10 years |
| Ariston | Alteas One Net, Genus One Net | 12 years |
| ATAG | All boilers – iC Economiser Plus, iC, iR, iS | 10 years |
| Baxi | 800, Platinum, Platinum+ | 10 years |
| Ideal | Logic Max, Vogue Max, Vogue Gen2 | 10 years |
| Intergas | Xclusive, Eco RF | 10 years |
| Ravenheat | HE30S | 10 years |
| Vokera | Evolve C | 10 years |
Longest extended boiler warranties
Many manufacturers offer extended warranties if the boiler is installed by a particular installer or includes additional features.
In the case of ATAG, you have the option of extending the warranty with all of their boiler from 10 years to 14 years. To be elibigle, the ATAG boiler installation must also include a ONEZone smart controller, ADEY Atom Filter and be treated by an ATAG water treatment pack.
Please note: The boiler warranty information above is correct as of March 2021. Please be aware that manufacturers often introduce promotional warranty offers and new boiler ranges, so it is always best to check with your installer to ensure you're getting the best value for money.
Boiler warranty terms and conditions
Each and every manufacturer warranty will be dependent on you meeting certain terms and conditions. In order to keep the warranty valid for the full period it's important you get to grips with what's expected of you as the homeowner and what is protected by the warranty, right down to the smallest fineprint. For example, some warranties only apply to certain parts of the boiler like the heat exchanger and may or may not include labour costs.
Common terms and conditions include:
For your warranty to remain valid, you must stick to the manufacturer's terms and conditions which regularly include the following:
The boiler must be installed by a Gas Safe registered engineer
Installation of the boiler must be registered with the manufacturer within 30 days. This is best done by your installer but don't assume they've taken care of it.
Manufacturers may also specify that your existing heating system is flushed through to clear any debris or dirt left so your new boiler is starting with a "clean slate".
Annual servicing is also a common requirement and they can stipulate that this must be carried out by one of their engineers or an accredited partner installer. Keep hold of all your service records for this reason.
All repairs must be carried out using only manufacturer approved parts.
When comparing warranties, remember to Beware Boiler Warranty Myths.
What is an accredited boiler installer?
To extend the length of a warranty, many manufacturers will state that the unit must be installed by an accredited or approved installer. This simply means the installer is endorsed by manufacturer for installing their boilers. When you compare quotes, it's worth checking if the heating engineers are accredited by a particular manufacturer.
A quick word about boiler insurance…
Boiler insurance, or emergency boiler cover, may be suggested to you as an essential purchase. When you take out insurance on your boiler or heating system, you pay a monthly premium as you would with home or car insurance and, in the event your boiler breaks down, an engineer will fix it at no extra cost.
While this sounds like a sensible plan, the reality is that two thirds of homeowners who take out this cover never actually make a claim*. Those who do usually end up paying more in monthly premiums than they would to find and hire their own engineer to fix the problem. In addition, as most boilers include a manufacturer's warranty, the insurance can be a completely unnecessary expense.
*According to a consumer survey conducted by Which?
Time for a new boiler?
If you're looking to replace your boiler with a new model that's covered by an extensive warranty then you're in the right place. Simply take a moment to complete our simple online form and you'll get free quotes from up to 3 local installers. Getting more than a single quote in this way is a great idea as it allows you to compare them. Plus, there's no-obligation to accept any of the quotes you receive.
---
Get Boiler Quotes
If it's time to replace your current boiler, use our free service to
get quotes now
---