Combi to Conventional Boiler Quotes
Boiler Guide is the smarter way to find trustworthy boiler installers operating in your area.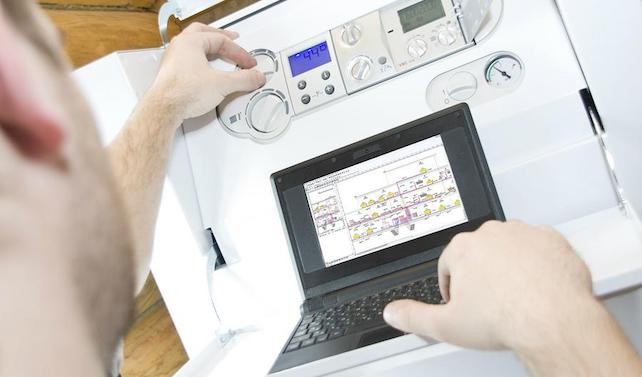 4 great reasons to use Boiler Guide
Receive 3 free quotes to compare from approved boiler engineers - with no obligation and no hassle.
We only work with reputable Gas Safe Registered companies and regularly check ratings to ensure you get only the best.
Our friendly customer service team are happy to help and you can track the progress of your quote request online.
Genuine ratings and reviews of installers - we only show feedback from customers introduced to companies via Boiler Guide.
Superior Heating Services
Paul, was very pleasant when calling around to assess the job of replacing my old boiler and nothing was to much trouble as I wanted the new boiler in a different room, Paul and his team completed the job and even though I needed extra pipe work, as the other pipe work was a bit of a mess, Paul and his team completed it at no extra cost. Thanks Paul and your team, you did a great job, would Highly recommend you to anyone who replacing their boiler.
Impra Gas Ltd
Very pleased with the installation of our new boiler by Impragas. From the initial meeting to discuss what kind of boiler would meet our requirements to the installation no - all went smoothly. A small problem with the newly fitted thermostat was rectified very quickly by an electrician who called early the next morning. The engineer who visited us was very helpful and not all pushy gently guiding us to make an informed choice for the best boiler for our home. The quote was not the cheapest but I feel that the quality of the job and the boiler we purchased will be more cost effective in the long term. All parts and labour were included in the initial cost for the next ten years and would therefore not be subject to possible price increases as time went on.
T S Gas & Electric Ltd.
Excellent installation team. Good clean workers. Explained well at every stage of the process what they were doing and for what reason. Managed to satisfy all customer requests in respect of pipe runs, concealment and insulation. Highly recommended. Would use again.
Request Your FREE Boiler Quotes Today!
Or call us on 0800 524 4591 to request quotes
Call us on 0800 524 4591 to request quotes
Or