Request and Compare New Oil Boiler Quotes
Boiler Guide is the smarter way to find trustworthy oil boiler installers operating in your area.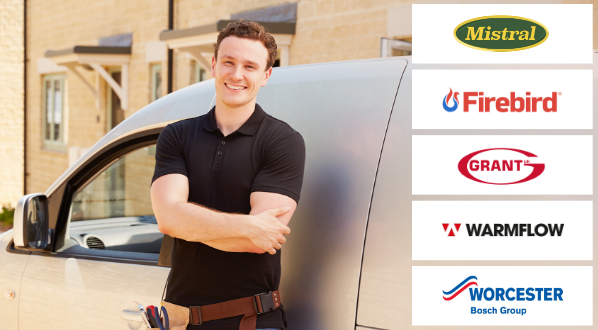 4 Great Reasons to use Boiler Guide
Receive 3 free quotes - with no obligation and no hassle

We only work with OFTEC registered companies

Our friendly customer service team are happy to help

Genuine ratings and reviews of installers
Endeavour heating limited
Came on time.very polite and serviced my boiler good job
Ian 15th October - Barnsley
CR Plumbing & Heating
Order placed,deposit paid, job carried out within the week. Every aspect was explained, installation carried out to a high standard by courteous and friendly staff. Would definitely recommend the Firm for any associated jobs.
Grahame 15th October - Somerton
Greenheat Installations
Contact already made, site visited, quote given and work to be done on 5th November
Andrew 15th October - Gloucester
Request Your FREE Oil Boiler Quotes Today!
"Thank you for a prompt response"
I found this website whilst searching for boilers and fitters. It took all the problems of finding verified traders, gathering quotes and making an informed decision so much simpler.
Thank you for a prompt response to my enquiry and such a brilliant idea!
Ms Lindsay Ashton via Trustpilot
Receive 3 free quotes - with no obligation and no hassle

We only work with OFTEC registered companies

Our friendly customer service team are happy to help

Genuine ratings and reviews of installers