Request and Compare New Oil Boiler Quotes
Boiler Guide is the smarter way to find trustworthy oil boiler installers operating in your area.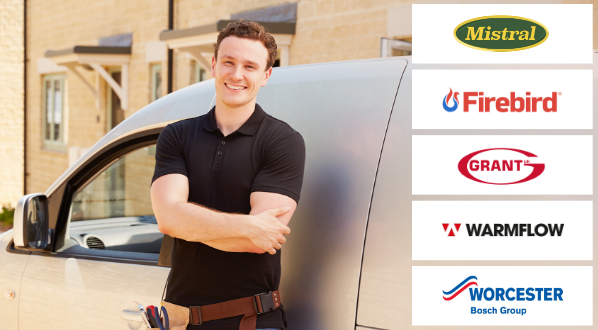 4 Great Reasons to use Boiler Guide
Receive 3 free quotes - with no obligation and no hassle

We only work with OFTEC registered companies

Our friendly customer service team are happy to help

Genuine ratings and reviews of installers
ProTech
very good and clean job
Mary 20th April - Goole
Heatlex Group UK
Very pleased with Heatlex Group Uk. Rhodri came to give us a quote on Friday which was very competitive. We accepted the quote and on Mon at 9.30am which was the agreed time they turned up. Within 4 hours they had completed the work the new boiler was up and running and they had even installed a radiator in my airing cupboard as well. The work was carried out efficiently and very professionally to a high standard. The team were very friendly and explained everything in full and assured me that if I had any problems it would be dealt with immediately. I would gladly recommend Rhodri and his team to friends and family.
Rhian 16th April - Swansea
RBD Multitrades
Steve was amazing in solving the problem with my boiler, he arrived when he said he would, was polite and friendly and was also able by process of elimination able to fix my boiler and not install a new one which a previous gas fitter had said, I would definitely recommend him, thanks Steve!!!
Elaine 12th April - Gosport
Request Your FREE Oil Boiler Quotes Today!
"Thank you for a prompt response"
I found this website whilst searching for boilers and fitters. It took all the problems of finding verified traders, gathering quotes and making an informed decision so much simpler.
Thank you for a prompt response to my enquiry and such a brilliant idea!
Ms Lindsay Ashton via Trustpilot
Receive 3 free quotes - with no obligation and no hassle

We only work with OFTEC registered companies

Our friendly customer service team are happy to help

Genuine ratings and reviews of installers