Request Your Free Vokera Boiler Quotes Today
Boiler Guide is the smarter way to find trustworthy Vokera boiler installers operating in your area.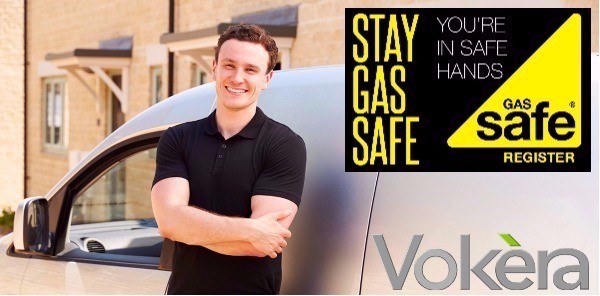 4 great reasons to use Boiler Guide
Receive 3 free quotes to compare from approved boiler engineers - with no obligation and no hassle.
We only work with reputable Gas Safe Registered companies who specialise in Vokera boiler installations to ensure you get the best price.
Our friendly customer service team are happy to help and you can track the progress of your quote request online.
Genuine ratings and reviews of installers - we only show feedback from customers introduced to companies via Boiler Guide.
MD Plumbing and Heating
Great job, friendly and professional service and the boiler more than meets my expectations (so far!).
ABODE
Recommended installion polite efficient workmen
Recreate Ltd
I needed a new boiler for my house. After phoning quite a number of companies and people listed on checkatrade.com with very good ratings, I was left in the dark either due to their attitude or their high prices; one company which came over to view the work turned out to be a disaster with very poor attitude and full of criticism and negativity. Then I advertised the job on boilerguide.com and Andy from Recreate Ltd responded. He phoned asking some detailed questions and then gave very clear information and highly competitive quotations. He then came to my house and had a look at the job; he quickly confirmed the price he quoted earlier over the phone. Andy was truly likeable and very professional; not only did he show care and honesty but also he was punctual and attentive to details and customer needs. Though Recreate Ltd had no listing on checkatrade.com, I decided to use them. The boiler was subsequently installed to the highest standard; Peter was very friendly and got the job professionally done; the central heating system was professionally and appropriately flushed and cleaned with the magnetic matt installed; I can also see the work was thoroughly and neatly done with meticulous care and attention. Moreover, the least disturbance was caused to us during the installation and the property was left clean after the work. Recreate Ltd also went extra miles without extra cost to provide a solution to the protection of the condensate pipe from dog bites, though that involved quite a bit of extra work. The gas safety certificate and other documents are quickly provided to us and now I have a fully functioning new boiler in my house. Overall, Recreate Ltd is the best and most reliable company I have ever used; they are honest, caring and professional. They provide a great service at a highly competitive price and perform their job to the highest standard. They are nice people and down to earth, and always willing to go extra miles to help customers. I highly recommend them and would of course definitely use them time and again for the future.
Request Your FREE Vokera Boiler Quotes Today
Or call us on 0800 524 4591 to request quotes
Call us on 0800 524 4591 to request quotes
Or